There's been a lot of movies in the cinema this year. Funny that really.I've felt like i've been at the cinema's a lot lately, and i wanted to see what i've watched this year in the cinemas. So here's a list, mainly for my benefit.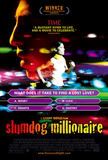 t;
JAI-HOE.Cliched ("D. It is written." Really? Your going to end it with that crap?), but was overall great. Benjamin Button deserved best picture in my opinion. (This may be because of a love of Pitt and Fincher. Especially Pitt.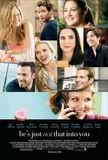 I started playing with my phone during the movie. It wasn't funny or interesting for the most part. A poor man's Love Actually without any charm or wit. I hated the whole interview bit, which didn't fit with the context (It wasn't a documentary, but then it was for a punch line or two, but now it's back to normal). The stories were all so boring and i hoped they all died, except Bradley Cooper's and Scarlett Johansson's scenario (The married man with the other woman), which was by far the most interesting and felt a little real.
I just didn't get the point of the movie. Why do you exist? Damn Oprah's book club.
6/10
This is how it should have ended:
*Nicolas Cage turns to camera as Spaceship appears*
"I am Nicolas Cage, and you have been watching Knowing. Goodnight."
It's a ten if you like confused faces on a movie screen for an hour and a half.
Interesting fact: Knowing was filmed around Melbourne, which is why the road signs are green.
FUN/10
It was fun, yet bad. I enjoyed it, but cannot rate it.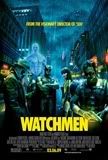 Seriously? That's it? The thing that was supposed to be amazing? With the incredible storyline?
They must have been talking about 17 again and i just assumed it was this.
I liked the whole "Let's Explore The Commedian's life" part. That was great. Then a bad guy had to be introduced, and Dr. Manhattan had to be in the movie. And there was the sex scene... HALLELUJAH! FIRE OOOOOOH YEAH.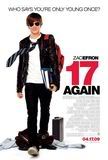 6/10
Zac Effron is hot. But he's not. But he is, if you ignore that he's Zac Effron.
The ad had a shirtless scene. He was not shirtless in this movie. I was dissapointed, my friends likewise.:P Pretty average movie otherwise. That woman who plays the annoying mum in every movie was the mum, surprisingly. I don't like her.
7/10
Relationships suck. Vanishing cabinet part pointless.Not enough people are "Woah, Tom Felton". Why are people "OMG, RUPERT GRINT!". I think i'm speaking to the wrong crowd here however.
Not enough Luna. The rest was good, not great.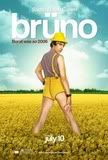 7/10
It was great, then it was bad, then it was excellent, then average.
A roller coaster. I really think he pulled this one off much better than Borat.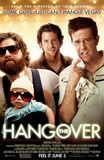 8/10
Just plain funny.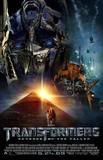 It was so bad, but i enjoyed it all and would watch it again. I hated the gangster transformer with a passion.
A highlight of the film was when an army general said "Come here boy!" and the camera remained on Megan Fox for several seconds, as though the general meant her.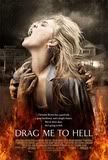 8/10
You so good. Love that it doesn't have gore for gore's sake. This is the horror i like. The posters very orgasmic, don't you think?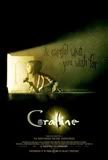 7/10
I'd been looking forward to this since around January. I wasn't dissapointed! (Next up, Inglorious Basterds!)
I just saw this. So pretty, i hope 3D's to stay. This movie has convinced me 3D works, and is not a fad. A little lacking at the end, felt quite rushed and very video game-ish in design, which felt a tad tacked on. Clearly a "we must put action in this movie". I'm not ashamed to admit i did jump in my seat at least twice in this movie.
Enjoyed the kid asking his mother repeatedly through the movie: "Is she dead yet?", always during dead silence.
Here is a picture of me in the 3D glasses, because that's what you really want, a 15 year old pic-whoring themselves. Definately a default picture. I was going to spoiler it, but GS won't let me. You now have to see me whoring myself out!
That's all i remember seeing, i could be wrong. There's a long gap of not seeing anything here though...
Sorry if this blog's not very informative, but it was more that i wanted to make a list and also had not done this since the start of the year.