https://www.youtube.com/watch?v=ToTRFS-6eUs
Welcome back, to my usual raining of divine truth for you substandard sewer scum who still choose to live in your abyss of lies that you call your lives. Just remember, ultimately it's not my fault if you read anything here and get offended. It's your fault for continuing to living a life of being wrong all the time.

So here I am again to shine that white hot light of truth for those who deserve it most. Lets begin. Well

http://www.gufuyourself.com/2013/09/16/on-grand-theft-auto-v-reviews/

Here is a shorter and way less obnoxious version of what I'm going to write. It's written by Aljosa, so if you don't have the tolerance for my super douchiority than you can go read that. Otherwise white hot light of truth time.


---
PERSONAL BELIEFS AND REVIEWS




You dimwits who already know my answer to this question: CHAMP YOUR FINALLY GONNA DO A WRITE UP ON IS GAMING ART OR NOT?

Me: F*ck no

YDWAKMATTQ: than why use that pic : (

Me: Answer that question in the pic right now, and I will tell you

YDWAKMATTQ: Yes, yes they are art

If you fall into that category, I want you to know that if you are one of those people that stands up everytime videogames are called not art, you are not allowed to BITCH about someone sharing their opinion an analysis of a videogame. Be it political, sexual, racial, or their f*cking grocery list from the day. Why? Because if videogames are art as you say, than they need to be judged that way. No more product review shit, no more just buyers guide reviews. The medium needs more critics who want to review on a more reflective level.

It can't just be game has x amount of content per square inch, and has good graphics here, but bad graphics here, and because games of its ilk are longer buy it at 20. That doesn't do anything other than talk about how to spend money, it has nothing to say about the content at work. Nothing about what the game has to say, what the game does for its genre, what the game does overall for its medium, what the game does on a personal level.

Compare that to film, books, music, and tv reviews and you will find plenty of critics who do call out the bullshit of the writers behind what they are reviewiing. They do bring up what they found offensive, they do point out stuff they feel is tacky, they focus on maybe a handfull of moments of that piece because those were the defining bits of it. ESPECIALLY IF YOU ARE GOING TO HYPE GAMING STORIES UP.

If you want the stories in this medium to be taken seriously, to be something game designers put more effort into, than your critics need to be allowed to attack it in any damn way well they please. Because it happens in mediums that frankly have way better stories to tell.

Regardless let me use Draugen here

As Draugen clearly points in this blog you should read(plus you'll get some fun tips on writing tips that aren't actually useful): http://www.gamespot.com/users/DraugenCP/show_blog_entry.php?topic_id=m-100-26038188

A review does not have to be a buyers guide, it can be a gateway for a more interesting discussion. Roger Ebert did that routinely with films. He didn't need to focus on "should you go spend money to watch this movie", he was smart enough to know you were already sold, or not sold on that part. So allow game critics to do the same. Quit bitching that they bring up shit you don't wanna hear. Their job is not to pander to your feelings. More importantly, quit being a little bitch and asking them to tell you what you want to here.

CRITICS WE NEED TO TALK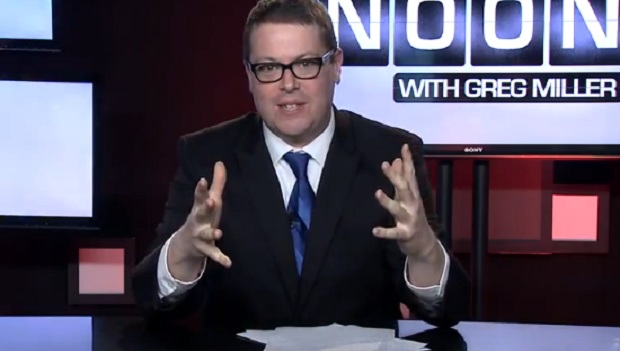 Which brings me to the real part of the problem. THe other mediums have critics that come off sincere when they bring up this shit. No game critics are supremely shitty, and get too riled up if they like something usually. I mean that's why I used greg miller who is responsible for this lovely quote


Dead Space 2 is an amazing game. I'm going to write about its scary moments, cool kills, and how much I dig the main character's internal struggle, but Dead Space 2 is about more than this. When I beat it for the first time, I sat on the couch with my heart racing and dissected the journey I had just taken. Then, I started my second playthrough, and when that was done, I jumped into a new game for the third time. Dead Space 2 is just that good.
Now I am not saying I'm a good writer by any stretch of the imagination. I'm saying at the least I'm not as terrible as Greg Miller.
With that said if you're going to present a political statement, like say "profoundly misogynistic". We're going to have some issues here. If you are to call something misogynistic, understand it's the same as calling something racist or homophobic. That is a serious complaint against someone, because that's presenting the writers as intolerant. Which means you better have an actual detailed example, and a list of examples for a game to be profoundly misyognystic. Because the other problem here is the adjective. Game critics have this horrible habit of not knowing the definition words they use.
Be it something like "visceral" or "bold reimagining"(well played Rev3), and this is another one of those cases. Lets cut this down to its more reduced way of saying profoundly misogynstic. Deeply offensive. As in in spite of what the game does right, the games lasting impressive is going to be that is deeply offensive towards women. I'm not saying the game is(I haven't played it), I'm taking that line for what it should mean when one uses the words "Profoundly Misogynistic".
So if a games lasting impressive is that it is deeply offensive ,and it should be doing this more than just one f*cking scene. Than you as a critic have every right to strike the game down. Entire plots as sophisticated as they maybe in other mediums get broken down if a character or two/ or a theme is just insufferable for the audience. That is what profoundly misogynstic would be to someonw who takes the narrative aspect seriously. Deeply offensive. Problem?
NINE POINT OH, Editor's Choice, GAME OF THE YEAR(because what else is gonna win? Metro Last Light? pfft get real)
.
Bitch are you serious? That is my problem. At that point it wasn't a sincere complaint. It's bad enough you went the hyperbole route for a complaint(because obviously it's not profoundly offensive, it's more like mildly offensive), but then you didn't even have the guts to rip the game a new one for it. You bitched out of it. That is at that point gutless, that is cheap, that is well, how sincere were you about that complaint? because really you probably did it for hits.
The Escapist Review? The writer implied Godfather 2 was anything short of excellent. But I don't have a problem with his review. If your characters in a plot are insufferable dick heads, the plot sucks because it revolves around insufferable dick heads, and you're playing a fun game about insufferable dick heads. Do he do a good job explaining why these characters are insufferable dick heads? no. That's bad, but the complaint is fair game.
That said the part where he didn't get Godfather 2 is proof you shouldn't read that review, because Godfather 2 is an excellent story top to bottom. Surely there isn't a videogame story even remotely in its ball park, because there are excellent films that aren't as good Godfather 2.
So what have we learned
We have learned that IF you fall into the category of "games are art"
Than you must allow for them to be judged that way. So political stances, reflective opinions and all that shit are welcome. Quit crying when you get it. Also it's totally fair game if someone finds scantly clad broads in a videogame tacky. That's not being prudish, that's finding it tacky.
Before you even remotely try to call me a feminist. I describe Kate Hudson as the president of the itty bitty **** committee. Let's be clear I don't claim to have wings on or a halo over my head, I just happen to have perspective.
Now I'm full aware that only like 2 of you will make it this far, because too much perspective and truth in your life would somehow make you less shit of an individual, and that's just too much to ask here. And most of the people that do view this for a quick second are here for whatever bitch I posted in the blog, or the t1tty gif or two.
That said for those that will make it this far and cry, know that your tears are always satisfying especially for how you justify your narrow minded nature for wanting critics to pander to you. You grade A pusscake. As for future stuff it'll either be a Spec Ops The Line write up(I didn't forget Ninja, I just don't want to write about that game), or it'll be me writing up a review on Rayman Legends, Mark of the Ninja, and probably Amnesia games.
No GTA? Justin is writing up on GTA, so frankly he can play it, because right now I have no desire to turn that game on. I actually said I was going to get Antichamber, the two Amnesia games, Pikmin 3, Mark of the Ninja, Rayman Legends, and Wonderful 101 done before GTA 5. So far I have succeeded in only finishing Rayman Legends. So I'll get to GTA 5 eventually, but it's backlogged at this point. Any bitches and gifs.
Also Misa Campo
MMMmmmm