Since I did a top 10 games I'll do a top 10 movies of 2012 as well. While there were quite a few great movies that came out here are my top ten.
First some honorable mentions:
Prometheus
The Cabin in the Woods
End of Watch
21 Jump Street
---
10. Dredd
Yeah it might seem like an odd pick but I really enjoyed Dredd. I went in not expecting much and got a whole lot of great action and just a damn fun time. While there could've been more of a story this movie was some of the most fun I've had watching a movie this year and that's why it's in my top 10.
---
9. The Hunger Games
The Hunger Games was one of those movies that had a hype train a mile long behind it before it came out and while it didn't completely deliver it still was a great adaption. Jennifer Lawrence stole the show and overall the movie was very well shot even if it did over use the shaky cam a bit.
---
8. Lincoln
This was just one hell of a character piece that made passing an amendment exciting. Daniel Day Lewis completely owned this movie as Lincoln. Unlike with J. Edgar last year I actually felt like I was watching the real person and not some Hollywood actor playing a real person.
---
7. Argo
I think it's safe to say at this point that Ben Affleck is a gifted director. Argo was an intense movie made even more intense by the fact that it was a true story. The whole idea that this actually happened is pretty crazy and the way Affleck made this movie really made this story poignant.
---
6. Looper
Looper was one of those movies haunted by false advertising. The trailers made this movie look like an action movie when really it's far more of a drama. There is some action but overall this movie is very story driven and was helped a lot by the great acting. Nice to see Bruce Willis in a expanded role as well.
---
5. Django Unchained
Tarantino never seems to really disappoint and this movie delivered. It had Tarantino's signature dialogue, style and over course the over the top violence. The story moved along at a nice pace despite being a 2 hour 45 minute movie. The acting was also top notch across the board.
---
4. The Dark Knight Rises
Nolan's Batman trilogy really went out with a great bang with TDKR. This movie was grand in scale yet kept the great character study elements of the previous Batman movies in this series. Tom Hardy pretty much stole every scene he was in as the great villain Bane and Anne Hathaway was able to hold her own as Catwoman.
---
3. Skyfall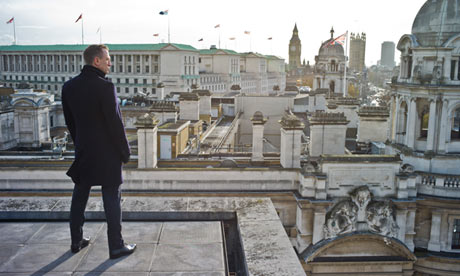 Skyfall had a lot riding on it after the stumble that was Quantum of Solace. But this movie delivered on pretty much every level. The writing and story was great and Daniel Craig continued to be excellent as Bond. The villain was also menacing in the weirdest creepiest way possible.
---
2. Silver Linings Playbook
To me this is the 50/50 of this year, I loved that movie last year for pretty much the same reasons I love this movie. The story and writing are fantastic and it blends comedy and drama seamlessly while dealing with a very serious topic. Bradley Cooper proved in this movie that he can be a leading man capable of giving Oscar worthy performances and Jennifer Lawrence was equally as good.
---
1. The Avengers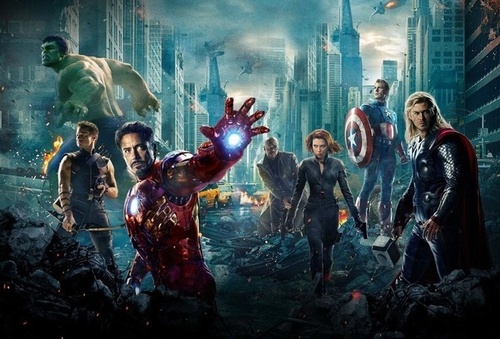 This movie could've failed miserably after the huge build up Marvel did with the previous movies but thankfully this movie exceeded all expectations. Joss Whedon was able to take all of these actors and characters and create a movie that was just one hell of a theater experience. The action was amazing and the way all the characters were actually made relevant was a feat in itself. Overall this movie is my number one just because it was the most fun I had watching a movie this year.