The Return
OK, so now I'm back on TV.com and it safe to say that everything around here has changed. Even though I'd prefer the old blue and white theme (since blue is my favorite color), this theme can grow on me. From looking at all of my new features withthe blogs and what you're able to do, I'm pretty impressed I ust say.....
Summer School
Of course, i passed all of my courses (even though one damn teacher decide to give me a C. He will change that, I promise you) I managed to get a 3.175 for the semester anyway, getting two A's and a B- (only due to a teacher who didn't know what he as doing on the exam. It's like he put things the ****hasn't gone over and expected us to know it. Total ripoff, but I digress.)
Anyway, I'll be taking CIS 211, in other words, known as Computer Information Systems. I'll give you a brief description
CIS 211: Introduction To Computer Information Systems
This is an introductory course in data processing emphasizing the use of computers in business applications. Students will be introduced to hardware, software, communications, basic systems concepts, flowcharts and programming. A PC-dominant programming language that is particularly suited for small- to medium-sized business applications will be used for the development of computer-based problem-solving skills.
Rest assured that I will acheive an A with a competent professor who actually knows what he is doing. With that, my GPA can skyrocket. That way, I can apply for my dream college in Baruch, which is predominately accountancy, which is my major.
My Wonderful Birthday
Actually it wasn't so wonderful as I ws broke and did absolutely nothing. But since I'm gettin' paid today, expect me to go clubbin' 8) There I will have the time of my life and hopefully meet a special someone, even though, I have lots of phone numbers from girls already, but hey, it doesn't hurt to have more? :oops:
Other Things
First things first, Chris Brown hitting someone (Rhianna, if you didn't know...)
WHAT?!
He seems like the person that would even hurt a fly, but to hit a girl. It a shame how this tarnished his public image and will probably have a huge decrease in sales and endorsments if it hasn't already happened already. I'm still in shock at how such an innocent and charming man who makes good to great music do such a terrible thing in his lifetime. Now the media and court is hounding off everything from this big superstar and it quite frankly sickening. Another potential question is whether Rhianna had any hand in actually prompting him to him her or maybe she could've damaged herself and put it on him? I don't know, but something's up....
So many veteran people dieing all of a sudden from past wars the last couple of days and weeks. Really makes you think back to what they actually did for this country or another country if the war was in another country.
Phelps losing? Hmm... that pipe did something to him....
I'm thinking about getting the new DS and PSP that's coiming out. With it's new features and such I might just trade in my old one and get the new one, of course having to pay a lil' extra money, but totally worth it, what do you think?
And finally, I been on this onling dating site, Mate1, and found one interesting female, but far too many camgirls and people from accross the globe wanting a relationship?! WTF?! I mean seriously, how and I suposed to show how much I love you through chatting? It's such a waste of time and talk when I can chat with someone within NEW YORK. Aside from the fact that there's too many bullsh*teers on that site, just wanting one night stands and the like. Keep this up, and I'll probably just quit the site altogether and find another dating site to join.
Movies I have to watch: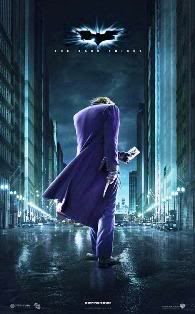 The Dark Knight. Heard it was good, even better than the first.
Heard this movie was supposed to be good as well. Ironically, the first movie was the actual last movie I've sen at the movies, which means I really need to start seing movies again..
And
Read the book. Loved it, albeit a really sad ending.....
Se you later....