The other day I stopped by my local 7-Eleven to pick up some milk and some other goods when a very interesting looking cup caught my eye. It was the Halo 3Mountain Dew Game Fuelslurpee cup! I didn't expect to see Halo branded slurpee's so soon but from I heard from the cool guys on The Hotspot; it looks like Bungie has put in it's Halo 3 drink merchandise out.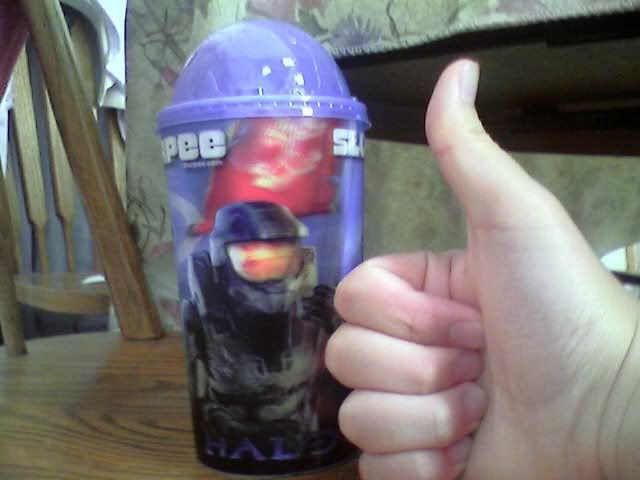 I have to say thatthe cup is pretty cool -- A spartan presumably The Master Chief holding a red flag with a warthog and a pelican behind him riding onto some sort of battle. The Halo 3 logo also appears when I move the cup in different directions. The cup itself feels like it is well built and it's pretty nice. It's like one of those things that if you move around, the pictures on it move around too. I don't know if there's a word for that, but the words SLURPEE are on the cup and the many logos associated with the cup are on it as well.


All in all, it's a real awesome Halo 3 cup in my opinion. Check it out at 7Eleven!