By now, the trend of having at least one multiplayer mode in a video game has become a staple in the industry. The general consensus asserts that a multiplayer component adds value to a game, and it's hard to disagree with that logic. Most blockbuster titles have short campaigns; not necessarily by design, but because crafting a lengthy triple-A experience is undoubtedly a costly and time consuming venture, one that doesn't guarantee better sales or a greater critical reception. It's a fickle premise from the get go, as campaign length varies by player, and besides, when was the last time you liked a game because it had a seventeen hour campaign, rather than fourteen hour one?
Not that all the reasons behind including multiplayer modes in a video game are noble and logical. There's an obvious financial element behind adding multiplayer modes to a game. Keeping consumers online and playing a particular product usually means better DLC sales and less game reselling. A map pack or bonus campaign are tough to successfully sell if most of the consumer base has resold the original game. A fun multiplayer mode, competitive or otherwise, increases the value of the video game, insuring more people will stick around long after they beat the single player campaign. It's an intelligent move, but also one that's believed to be greedy in nature.
This greed causes developers to receive a ton of ire for adding multiplayer to their video games. Tomb Raider and The Last of Us are great examples. Long before either game came out, the majority of responses from the community centered around disapproval. It's no secret that a not-so-small portion of the gaming audience hates multiplayer modes in their video games, mainly because the inclusion of said modes can be indicative of misplaced resources, motives and logic. To be fair, I mostly agree with that contention. There are many games with tacked-on multiplayer modes, and this is something that needs to stop. But what about the social aspect to having multiplayer modes in a video game?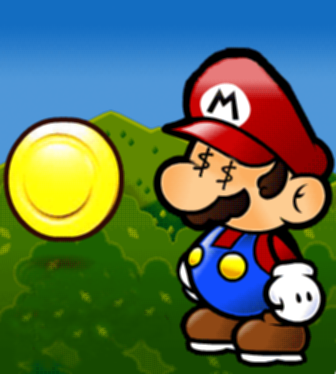 Gaming as a culture has changed in the eyes of society over the past decade. What once looked like a nerdy, detached-from-reality pastime is now being regarded as a fun, totally acceptable hobby to have. The statistics don't lie: 58% of Americans play video games. In 1999, that number was 9%. The change isn't that surprising, if you think about it. During its infancy, many people didn't understand video games. Their purpose was clouded; by and large it seemed to be something a socially inept outcast would enjoy. The perceived appeal for video games was intended for "losers" in real life, who could be heroes in a totally different world, where they weren't judged by their actual appearance or other shortcomings. Gaming was a universe in which rejection didn't exist.
But without going multiplayer, this appeal was limited. Even for those that did play games, sometimes a reminder would pop up about how they are probably "wasting their time" by playing the game. Friends or family would regularly caution a "friendly" reminder about how playing a game is akin to being unproductive and useless. Spending time in a fantasy world was like wasting a life. I believe Minecraft developer Notch said it best, "Sometimes when I play a game, the screen goes dark and I see my own reflection in the monitor, and wonder what I'm doing with my life."
The surge of multiplayer game modes changed that perception entirely. Adding a social element to gaming has caused it to come out of the proverbial basement. Playing games with friends from all over the world is an engaging social experience, one that wasn't possible fifteen years ago, at least not in a mainstream sense. Online friendships, relationships and rivalries aren't uncommon, and through interacting with other, real humans, gaming has shed its loner-only skin. 
Gaming has become popular thanks to multiplayer modes, and that truth isn't very different when compared to gaming's single player, offline roots. How many of us became gamers only because a friend, relative or role model first introduced us to the world? Multiplayer modes just expanded this model outwards, allowing for someone who lives in a different time zone to influence us into giving the hobby a try, and this is a good thing. 
An argument could be made, in fact, that without the explosion of online, interactive multiplayer experiences that came during this current generation, gaming wouldn't have survived the economic recession that began in 2008. It sounds outlandish, but consider the number of people that became full-fledged gamers because of games like Call of Duty: Modern Warfare or World of Warcraft. The millions and millions of new consumers (who spent money on other games, too) brought gaming into the mainstream, and without that evolution, there's a good chance it would have been doomed when our economy tanked. 
Without the eruption of multiplayer modes, it would have been hard for gaming to mainstream. Multiplayer changed gaming from an introverted diversion to a social platform, and such a change was required for it to rise in popularity. But why?
As a species, humans yearn for social interaction. Interests and careers are a way of personalizing (and shrinking) the world, which is the only way it becomes manageable. Through a like-minded community comes acceptance and comfort, something we all seek. A distraction is only a successful distraction if there are other people experiencing it, and that was gaming's biggest problem: based on biased, preconceived notions, not enough people were willing to give it a chance.
We need a community in order to allow our minds to wander into a fantasy realm. It's what keeps us feeling sane; we'd feel alone, otherwise, and that's the worst emotion anyone could feel. Loneliness is the destroyer of all hobbies, careers and friendships. The very fabric of most games would be shattered if there wasn't a community to experience it, and I'm not just talking about multiplayer concentrated games. Long before the online revolution, gaming was meant to cure loneliness. 
Multiplayer modes made curing loneliness a lot easier, through a greater scale of teamwork and competition.
Every task in life is either a competition or a team effort, for better or for worse, and multiplayer just added gaming to the list. Be the best at your job, get the best grades, be the most attractive, have the best body, run the fastest, lift the most weight, save the most money, influence the most people, be the most liked, do the most good, save the most lives, help the most people, sell the most of a product...what isn't a competition? Companies are just communities striving to be the best with at one the aforementioned goals.
Competition and teamwork are what our society is built upon. Most hobbies in and of themselves are competitive. Gaming, before the online outbreak, was limited in these endeavors locally. Having the high score on the arcade machine or winning the LAN tournament of Mortal Kombat were all gaming could offer, and that wasn't enough to sustain it as the years passed. Enter the convenience of playing against (or with) friends online, and a recipe for a boom in popularity was born.
Simply put, online multiplayer modes were a gateway into gaming for many people. This gateway was only irresistably alluring because gaming was better able to blend in with all of the other more accepted pastimes.
And that's why nobody should hate a multiplayer mode, no matter how much it feels tacked on. The continuing of a connected culture is vital to gaming's longevity, for financial, popularity and psychological reasons, and although most of the time multiplayer features are implemented strictly out of greed, there are unintended, incredibly great side effects that come from such a mindset. These side effects happen to be required, as well, and so long as gaming stays multiplayer focused, it should survive throughout the years.
And isn't that what we all want?