The Following 11 people are my most respected makers of movies, the people behind the blockbuster hiding behind the camera, In no Paticular order (except for the one's in red who would be in my top 3) heres:
Ridley Scott
An Oscar nominated Director, Scott prides himself with making quality film after quality film throughout his generation. Such c1assics such as Alien, Black Hawk Down, Gladiator and of course Bladerunner has been the highlights of his career.
Quentin Tarintino
A man who needs no introduction, QT is a filmaker with guts defying physics, ethics and history in his screenplays. His honourables mentions include Pulp Fiction, Kill Bill and Inglorious Basterds.
Francis Ford Coppola
A legendary Director and One of the most influential people of film. Responsible for exploting the talents of Marlon Brando, Giving me my next favourite director and making such films as the Godfather Series and Apocalypse Now.
Sofia Coppola
I absolutley adore her work, each one of her films affecting me in a way I couldnt imagine. an underated director indeed Plus daughter of Francis. Her resume of films include Lost in Translation, The Virgin Suicides and Marie Anntoinette.
James Cameron
Yep, he had to be on here, even though there are alot of random haters on him for his movie Avatar, I still regard him as one of the best directors of all time. My personal favourites Aliens, Terminator 2, True lies and Avatar are some of the masterpieces he has created.
Stanley Kubrick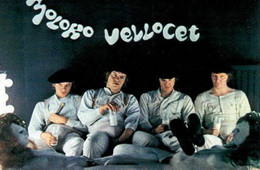 Here, the piccasso of filmaking, I hold this man in high reagard, his movies transcends boundaries and have reaccuring themes and motifs that could drive one crazy trying to analyse and depict. His movies are works of art, his artworks include 2001 a space oddessy, A Clockwork orange, The shining and Eyes wide shut
George Lucas
ahem...Star Wars nuff said, but seriously he is the father of the greatest saga of all time and the creator of the special effects company Industrial light and magic. Cool dude!
Steven Speilberg
One of the most reknowned directors of this age, Speilberg truly knows how to make a movie and entertain an audience, movies such as Saving private Ryan, Schindlers List, Jaws and Indiana Jones are just a few of his marvellous accomplishments.
Zack Snyder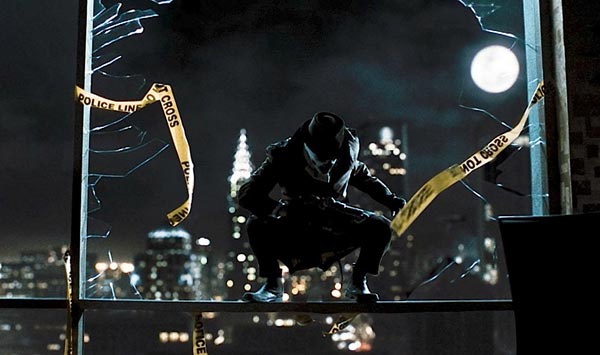 A model Director, all directors should be like Zack, and give the people what they want, I mean Watchmen felt like a die hard fan directed it. It was that close to the source matierial, more films of his are 300 and Dawn of the dead.
Christopher Nolan
I feel like this guy can direct anything an make it good, being a literal hero and restoring the Batman films to the glory it should have (take that Joel Shumacher). But yeah he also makes some really intense movies eg. Memento and The prestige.
David Fincher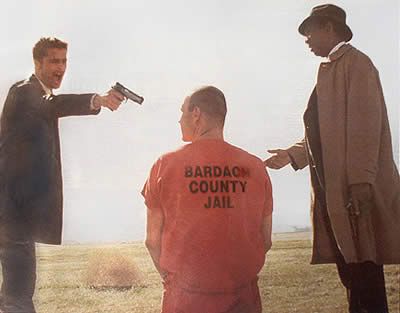 His gripping Stories and great cinemetography is a recipe for success out of the good filmaking book. His talents have giving us such films as Se7en, Alien 3 and Fight Club.
Fin
I hope you have gained some insight from my Directors, feel free to object or agree or even share your Favs. Oh and have a go and guessing the movies next to the director, first person gets a cookie, they are pretty easy so it wont be choc-chip.