Well it's once again almost Halloween, so thought I'd share some pictures of the decorations. Not much has changed since last year other than a new tombstone and some different placement though.
The whole display
New tombstone on bottom right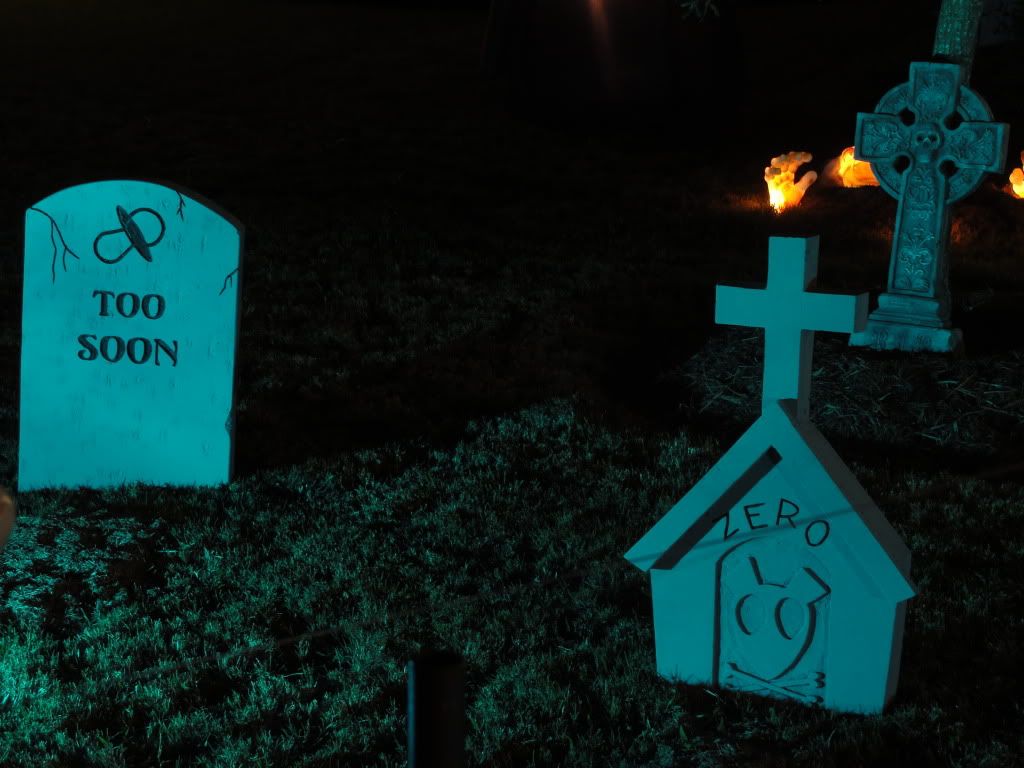 All the tombstones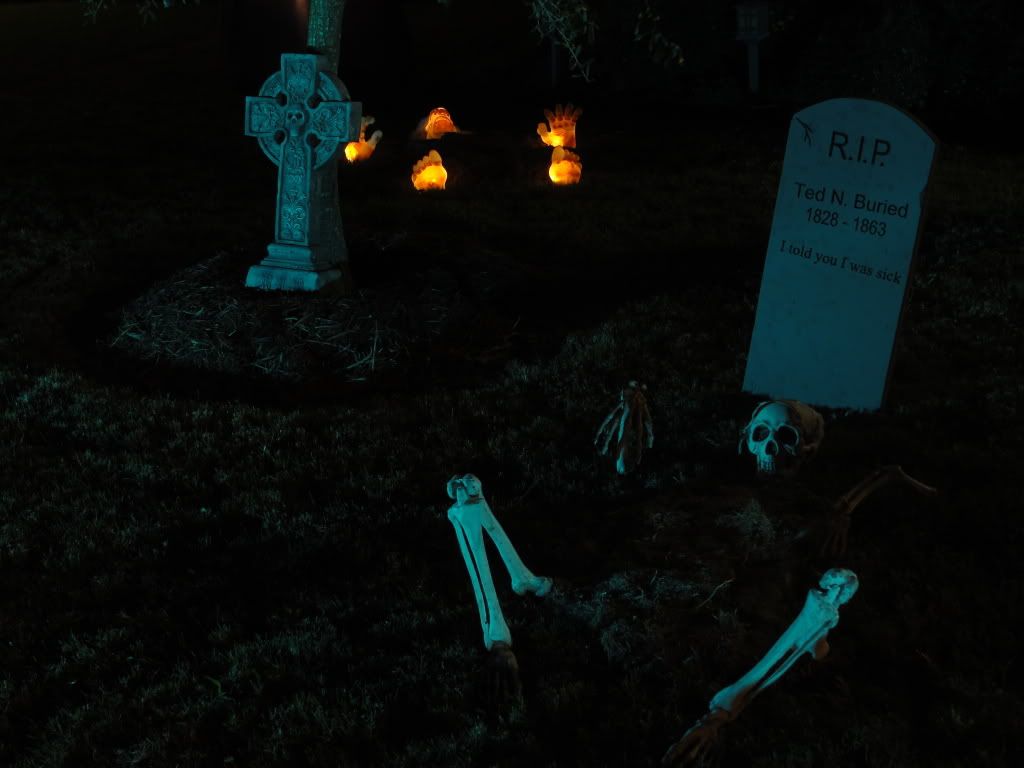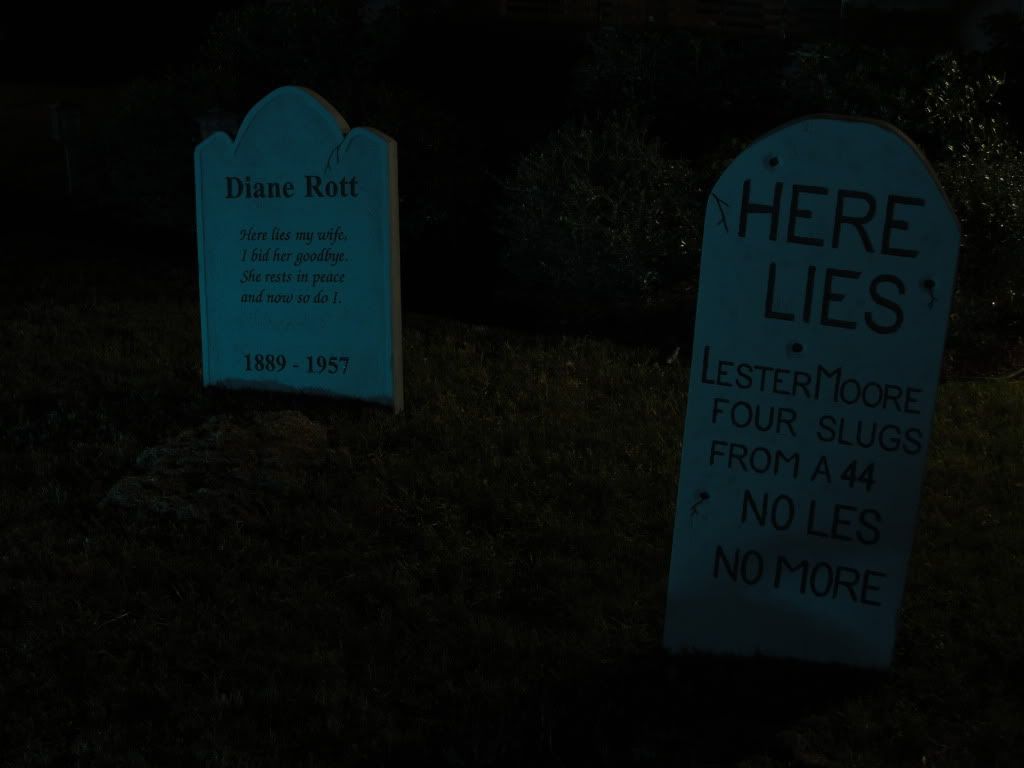 "Can find a few more pics at this link"
By the way, I adjusted the floodlights since taking these pics, and so the blue is no longer so intense. Anyway, Currently putting the finishing touches on a system to pump fog into the candy bowl.
Hope you all have a scary good Halloween:twisted: Cya later, bye.