Hey all, I'm back not that I went anywhere. Since where I live its still Tuesday, Do not ask me where I live it is in my about me section, my birthday isn't until tomorrow! So today's my last day as a teen, hmm feels good yet weird. For tomorrow my family and I are going to Joe's Crab shack, I doubt that I will be getting any gifts, but that's fine I bought myself Elite Beat Agents and Final Fantasy IV for my DS. Only cost me $42, does that sound like a good deal or not? So without further delate here's a link to a list of 208 songs from 1989. http://www.songfacts.com/released:1989.php Sadly three years before my birthday this happened 1986 -Space Shuttle program: STS-51-L mission (Space Shuttle Challenger disaster) - Space Shuttle Challenger breaks apart after liftoff killing all seven astronauts onboard. Since I automatically won the Fox Day Event held by Riko here's my picture of Youko Kurama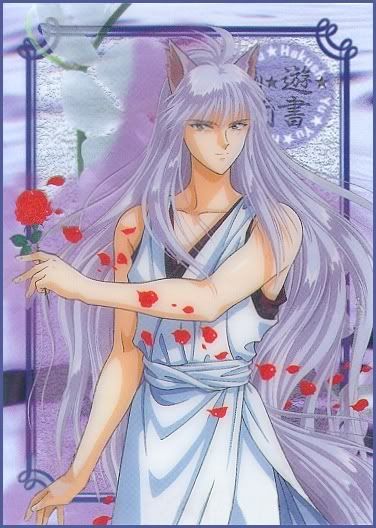 , and I'm sure this isn't real but I thought it was a cute picture.
On a side note although I was born in '89 I was born in the chinese year of the earth yang dragon, because of my early birthday, and not that I'm begging but my user name on MAL is airyaloja in cause anyone is interested in looking. I'll blog later if or when the mode strikes me, later.