With Summer coming to an end and stuff like Halloween and The Walking Dead returning to our TV stations, it's not all horror, blood and fireworks for most Anime fans out there. A ton of new anime has just started and here is a list of a few animes worth checking out if you have the time-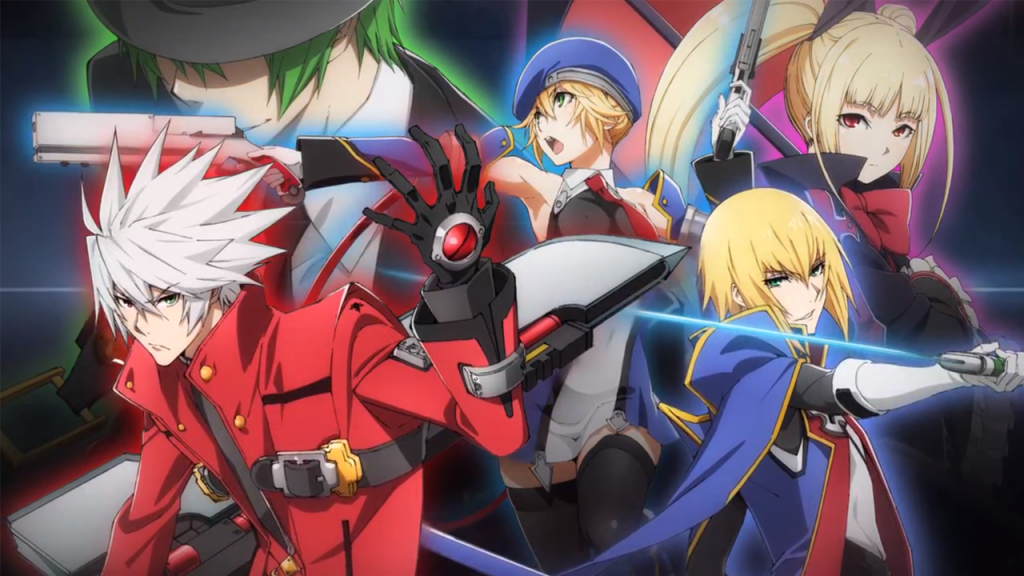 BlazBlue: After Memory-
The story is set in December of 2199, when the streets are full of anticipation for the end of the year and the start of the new one. Amid the celebrations, word spreads that Ragna the Bloodedge, an SS-class rebel with the highest ever bounty on his head, has appeared in the 13th Hierarchical City of Kagutsuchi. The apparent aim of Ragna or the "Grim Reaper" is the destruction of the system controlling the world. To collect the bounty, a motley array of unrivaled fighters converge on Kagutsuch.
Kyoukai no Kanata-
The dark fantasy follows a high school sophomore named Akihito Kanbara. Although the boy appears human, he is half youmu and invulnerable to wounds because he can heal quickly. One day, Akihito meets freshman Mirai Kuriyama when it seems she is about to jump from the school rooftop. Mirai is isolated because of her ability to manipulate blood, which is unique even among members of the spirit world. Disturbing events begin to unfold after Akihito saves Mirai.
Coppelion TV-
In 2016, a meltdown of a nuclear power plant creates a big catastrophe in Tokyo. 20 years later, the city has become a ghost town due to the high levels of radiation. From that area a distress signal is received. The Self Defense forces dispatch three girls from the special unit Coppelion to search for survivors. But why aren't they wearing any protection against radiation?
Pokémon X and Y Anime-
Satoshi and Pikachu will travel to Miare City at the center of the Kalos region. There, they will encounter never-before-seen Pokémon and make new friends. Thus begins a new adventure as Satoshi takes on the Kalos League.
Log Horizan-
The story begins when 30,000 Japanese gamers are trapped in the fantasy online game world Elder Tale. What was once a sword-and-sorcery world is now the real world. The main lead Shiroe attempts to survive with his old friend Naotsugu and the beautiful assassin Akatsuki.
Outbreak Company-
Having a light novel author father and an eroge illustrator mother, Kanou Shinichi is a thoroughbred otaku. However he does not have any special power except for his broad knowledge, sharp insight, and impeccable instinct about "MOE" and its products, from manga to anime to games to light novel to figures. One day he found himself transported to a fantasy world where elves live and dragons fly. And he is given a tasknot to fight monster or embark on a quest, but to enhance cultural exchange.
Nagi no Asukara-
A beautiful fairy tale that wanders through the earth and the sea. Hikari Sakishima and Manaka Mukaido are Sea Dwellers and childhood friends. When their school in the sea is closed they are forced to attend to an earth's one, but due to a special encounter, their lives gain a new twist.
Meganebu!-
The story revolves around a group of 5 glasses-wearing high school boys and their relationship.
Gundam Build Fighters-
Story is set in the near future when GunPla Battles, competitions that pit Gundam plastic models against each other, have become popular worldwide in the "Second GunPla Boom." Sei Iori, a first-year middle-school student and the only son of a model shop owner, is talented at building GunPla, but inexperienced in the GunPla Battles. He encounters a mysterious boy named Reiji, who happens to be an accomplished Gundam Fighter. Together, they strive for the GunPla Battle world championships.
Other Anime to check out-
Samurai Flamenco
Kill La Kill
Diabolik Lovers
Strike the Bload
Galilei Donna
Pupa
Hope this blog make come in handy for you to what Anime to check out from now til the end of 2013.