As the topic says, do you enjoy watching birds? I know that some people might think that it's stupid to just sit down and waste our time watching a bird, but to be honest, bird watching is actually considered a hobby, and some people enjoy doing it on a daily bases!

Some people enjoy this hobby because, as you could guess, it makes them feel comfortable and peaceful by just watching them. Some people do it for educational purposes. At home, we don't feed birds for obvious reasons, but we do put a bowl of cold water for them. What encouraged us to do that is because sometimes we see some scenes like the one below.....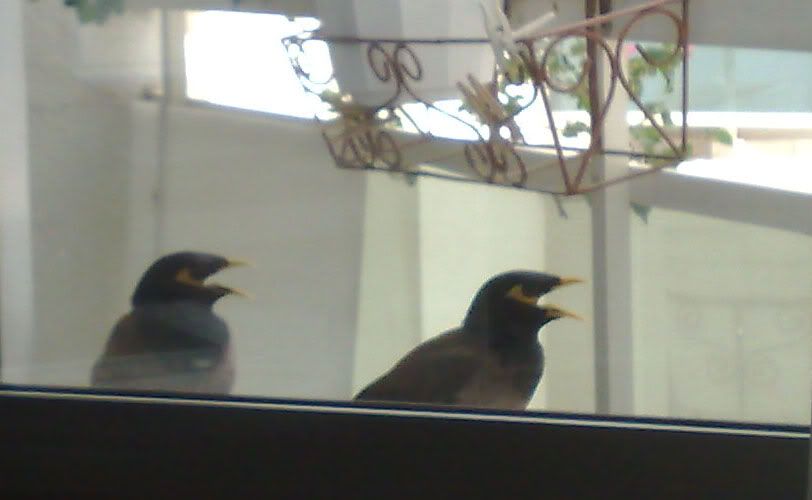 What does this picture tell you? I took this picture back in July so it's clear that they are suffering from the heat and thus they probably came here under the shade to cool down, and thus, it does indicate that they are thirsty in some way, right? So giving them water will not only make them happier, but it also makes us feel better from inside as well, psychologically speaking. Some people have parrots or other types of birds as pets at their homes due to this reason, in order to reduce stress and feel better about themselves, especially for those who love nature.

Do you like watching birds even if it were for a minute? Do you think that watching them does reduce stress and possibly make people overall happier by watching them everyday?
Quote for the week:

"It's surprising how many persons go through life without ever recognizing that their feelings toward other people are largely determined by their feelings toward themselves, and if you're not comfortable within yourself, you can't be comfortable with others." -- Sydney J. Harris