I honestly don't know if anyone reads my blogs on here anymore seeing as i'm not very active on here, but when E3 is being held then i'm here and now that is over my favorite part has come, the voting for best game of E3!!!:D
There were the round one games that i voted for.
1. Thief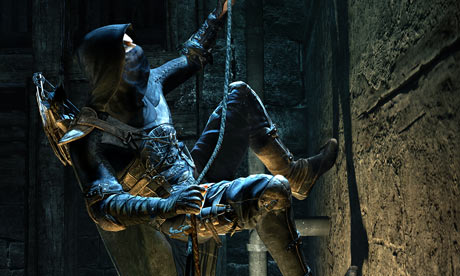 I've had my eye on this game since it was first annouced and i've been looking to play it since that time. It looks to be a lot of fun and i can't wait for my chance to get my hands on it.
2. Bayonetta 2
Although i may never get this game due to it being only released on the Wii U right now, i liked the showing of it and the first one was great.
3. Assassins Creed IV: Black Flag
I've been a fan of these games since the first one. I have all the games and i have loved each and everyone of them. So getting this one is a no brainer, and who doesn't want to be a pirate-assassin?
4.Donkey Kong: Tropical Freeze
Donkey Kong, that is all.
5. Forza Motorsport 5
I love racing games so when this was annoucned i had to have it :D
6. Titanfall
Looks like hours and hours and hours and hours of fun. Giant Robots=Massive fun
7. The Division
This game looks amazing....I don't even know how to say how much i need this game. Another must have!
8. Beyond: Two Souls
This game looks to be a big one and a mind bender as well. I haven't watched as much on this one only because i want to let the experience be that much better when i play it for the first time.
9. Rayman Legends
I have never played a Rayman game in my entire life, and i most likely wont due to it not being my type of game. I just voted for this game for the sake of voting. It was this or Fantasia xD
10.The Witcher 3: Wild Hunt
I've never played this series of games before, but i have been meaning to and the thrid one just solidifies its spot that i need to play these games!
11. Need for Speed Rivals
Lately i haven't liked anything need for speed because the last great need for speed game was most wanted HD edition. These games have basically turned into a burnout paradise game since Criteon took over.
12. South Park: Stick of Truth
I'm a huge south park fan and when this game was annouced i was completely on board with it. Looks funny as hell lol
13. Batman Arkham Origins
I love this series of games. I read DC comics becuase i love DC i have been a fan of Batman since i was a child jumping off the back of my couch with a cape and another game in this series makes me feel like a kid again. Although Mark and Kevin aren't coming back to voice there respective characters i still feel this game will be epic!
14. Mario Kart
I voted for this game only for the sake of voting, i don't have a DS and i probably won't play it unless i get one.
15. Watch Dogs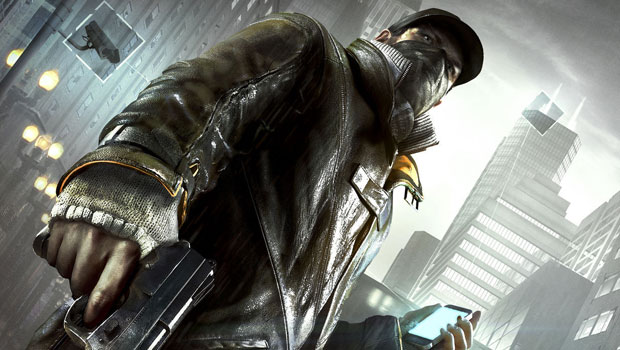 I remember seeing the unvailing of this game the year before at E3 and ever since then it has been on my mind. This game looks fantastic and very immersive. I expect i will be put a lot of hours into this one.
16. Call of Duty Ghosts
Yes I know another call of duty game. I play them and i have no malice towards anyone who doesn't. I just like this games and like to have fun on them, especially the multiplayer. Don't hate!
So thats it, my round 1 picks on the Best of E3. What where your picks?