I felt like playing Dead or Alive Ultimate(has DOA 1 and 2)and DOA 3,I didn't bother with DOA 4 cuz I don't like it that much.Since I was in a 3D fighter mood,I also played Tekken 3 and 5 and Virtua Fighter 2 and 5.
Dead or Alive Ultimate was a great package to be released on Xbox,DOA 2 is my favorite DOA game and I loved knocking enemies into giant elephants in Africa and I feel the fighting is more technical and less button mashey than DOA 3 and 4.And it was a smash hit when it was first released allowing you to knock enemies through walls,down sets of stairs etc and the environments look beautiful.The original DOA is a great inclusion in the package for those who didn't play the original.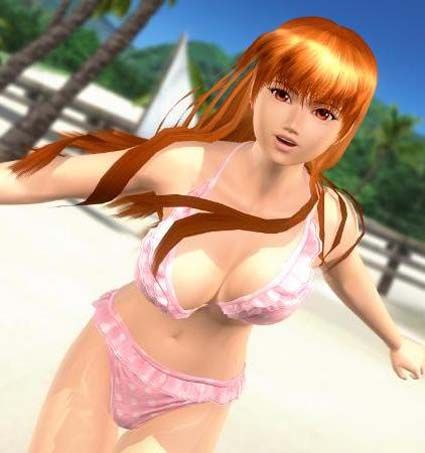 DOA 3 is a great example of eye candy,there isn't much depth and you can easily defeat enemies with 1 move but there is gorgeous views of the beach(with white sand,beautiful aqua water,palm trees and holiday resort structures and you even see yachts and can move around with unrestrictive boundries even into the water! and you can fight inside a glamorous skyscraper building,and see Traditional Asian s t y l e buildings and fight on top of a mountain.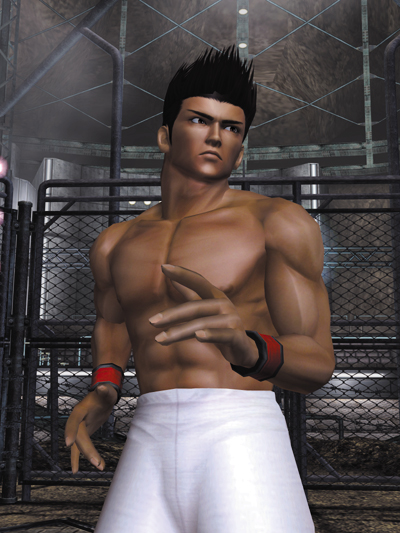 And the beautiful women who hardly wear anything makes the game worth looking at ;)
Virtua Fighter 2 was my favorite 3D fighting game until Tekken 3 came along.It's technical in being very strict with defense,and timing your offense well.
Virtua Fighter 5 is the most technical fighting game I've played,everything you do is so vital,one bad move can see you be severly punished,you need to position yourself well and the scissors/paper/rock system is so well balanced out.You can just overwhelm your opponent with speed and even if your on the brink of losing and your opponent has full health a full on offensive barrage can turn the tables quickly.The special moves and combos require such delicate timing,and there is many of them to use and you have to learn when to use them.
Tekken 3 introduced some memorable characters such as Jin Kazama(the grandson of Heihachi who hosts some of the tournaments and has an army and wants to combine his DNA with some creature to rule the world) Hwoarang the Korean famous for his powerful kicking moves with his taekwondo s t y l e,the Jamaican guy Eddie who's fighting s t y l e looks like it is mixed with dancing to reggae music while at the beach surrounded by palm trees,Bryan the powerful cyborg,and the Panda and bear named Kuma.
The fighting in Tekken 3 has some diverse s t y l e and technical,brutal fighting.
Tekken 5 includes the more difficult arcade version of Tekken 3 but I prefer the PSone version.Tekken 5 was my favorite of all of them to play,the graphics and music are amazing,the graphics may not be as colorful as DOA games but has a more serious feel.Paul Phoenix looks so badass with his really high flattop and bikie outfit with flames and you can customize the characters outfits and hair s t y l e and you can even give the accessories like Paul a shotgun to carry and give a character sunglasses.
But most importantly the fighting is fast,technical as ever and brutal but very well balanced,not too easy or difficult,but the final boss is really tough.You see little details like glass breaking or rocks or objects break when characters hit them and like on DOA you can hit an opponent as they rebound off an object.And there is humor too,I love the scene after Paul beats the bear Kuma in a fight and Kuma asks Paul to save the other bears but Paul is too busy jumping around and celebrating and acting like an idiot and kuma says there is no way this idiot can save them...
And when the final boss takes a lot of time telling Paul about his plans Paul just gets bored and wants the final boss to hurry up and fight.And after you beat the final boss with Paul he knows he is the strongest fighter on Earth and wants to prove he is the best in the universe and yells at aliens to come fight him and you see countless flying saucers fly towards earth to fight Paul and Paul yells! Bring it on ya aliens!!!!!!!!