Earlier this week it was announced that Halo 4's worldwide ship date would be November 6th. Though I'm quite excited for the game (especially after reading Game Informer's excellent preview), this decision perplexes me. As most of the gaming world knows, the Call of Duty franchise has been dominating year-end sales for the past five years or so. More recently, the week in which a Call of Duty game drops is absent of almost any other new games despite the usually-crowded November release calendar (the expertly-marketed Skyrim is the only challenger that comes to mind).
Assuming Treyarch finishes the next Call of Duty title in time for the early-November release that the franchise has always dominated, the two behemoth shooters could very well be dropping on the exact same day. For the past few years, the Halo franchise has had great success in carving out a late-September release window; Halo 3 sold 3.3 million units in 12 days, ODST moved 2.5 million units, and Reach sold 3.3 million copies in one month. While those incredible sales figures are proof that the Halo franchise is still as much a gaming phenomenon as it ever was, they don't come close to the gargantuan sales of the recent Call of Duty titles. Call of Duty: Black Ops is the best-selling game of all time in the US, having reached 5.6 million units sold in the first 24 hours of its release. Modern Warfare 3, meanwhile, sold 6.5 million copies on launch day. The gap in sales can certainly be attributed to Call of Duty's availability across multiple platforms while Halo stays a Microsoft exclusive, but the point of bringing up these numbers isn't to closely examine and compare them, but rather to point out how dangerous a simultaneous release could be for both these franchises.
I had presumed that the past few Halo games' September launch dates had been deliberate moves on Microsoft's part to steer the franchise clear of the record-breaking launches that Call of Duty franchise seems so effortlessly capable of; for one, it can assume that the twitch-based, multiplayer-centric FPS gameplay offered by both franchises would appeal to the same audiences, and thus a significant gap in release dates would ensure the success of both titles. What's more is that Microsoft has long been intent on promoting the Call of Duty games as if they were first-party titles. They kick off each year's E3 press conference with footage of the latest Call of Duty campaign, and they presumably shell out a lot of cash to ensure timed exclusivity for DLC.
Microsoft's baffling move here can seemingly be detrimental to both franchises. The most obvious issue is that both of these colossal franchises will have to duke it out over the same audience. Despite being hardcore shooters, these games have serious mainstream appeal, and it's probable that their general audience wouldn't be willing to spend $120 (or more for collector's editions) on two similar games within the space of a week (much less a day). Secondly, one has to wonder if Microsoft's heavy marketing of the Call of Duty games for their console will change; it seems highly doubtful that they'd want to give Activision's blockbuster series an edge over their own.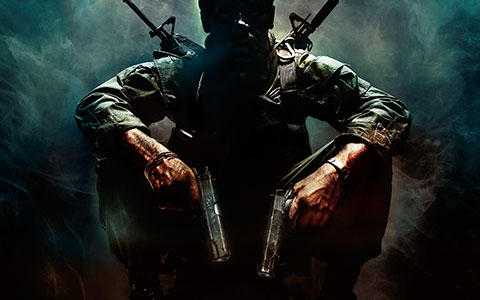 Last year, EA was intent on having Battlefield 3 go toe-to-toe with Modern Warfare 3, using every possible opportunity to trash talk their competitor's franchise and create a sense of competition amongst the two first-person shooters. Though Activision didn't take the bait, many gamers certainly did, quickly pledging allegiance to their preferred military FPS. Both games ended up doing extremely well, but despite a multi-platform release of its own, Battlefield 3 went up against the king to no avail. Considering their closer launch window and unshakeable positions in popular culture, the competition between Halo 4 and the rumored Black Ops 2 is bound to be fiercer. Though I have no doubt that both games will go on to be huge hits, it seems highly likely that the closeness of their launch days will affect sales in some way.
Of course, all this speculation is predicated on the idea that a Call of Duty game is indeed launching in November, but that's about as likely as the sun rising in the east and setting in the west.