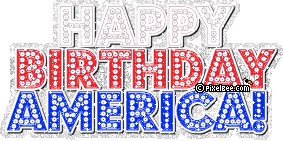 Bonjour. That is probably wrong of me to say today. Greetings! And Happy 4th! I really only blog on holidays and important days. Not much new since graduation. Many interviews, no jobs. Bummer. But I got an educational internship at the Milwaukee Rep. So that's exciting. I got to get started on my research soon. I was a backup dancer at Pride Fest for a drag queen. That was fun. I appeared in a film. I am now stage maid for the Brew City Bombshells. And there is a picture of me bent over on FaceBook for a show I did in May, which was part of the skit. I was thinking of getting a FB page actually. I am still anti, but for my stage persona, as others have trouble finding me. We'll see.
This heat wave is killer. I got out of work yesterday afternoon, it felt like a steam room. But it shall pass soon. I have enough dresses to get me through it. Yesterday, I couldn't help but be all reminiscent, as it was a year ago I met Adam Lazzara of Taking Back Sunday. And two years ago, I met Lacey of Flyleaf. I wanted to see the band fun. last week, but felt that I only like one song, and I don't want to see a concert based on that. I do want to see Evanescence in August. I wish I could go to the Warped Tour, as TBS is part of it, but I can't afford the tickets.
Oh, a friend of mine saw the Conan taping in Chicago. She picked me up a rubber wristband from it.
And in a month, I turn 24. What do I want? Finally get a full time position, or at least something nearly full time, well paying enough, where I can put my research skills to use. I want to be a paralegal. Seems hard to get.
So long for now.
Ciao.