Yes,I have finally reached the age where this no longer matters to me: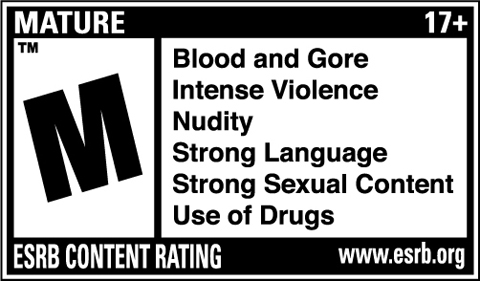 So I shall purchase a physical M rated title by myself eventually,possibly DoA5 Ultimate.
In fact,the first thing I did today was at around 12 am,I went to the Wii U eshop and rated the M rated titles I had on the system,because they don't even let you rate the title if your not 17.Followed by me also downloading the RE Revelations HD demo,another thing I wasn't allowed to do until now.It feels great being free from almost all these age limitations in gaming.
---
The gifts:
 While it wasn't a birthday gift,I suppose I should count the ASUS tablet I got a few days ago,randomly given to me because it was on a discount,now I can finally bother with Android games.
Now,as my birthdays alway's go,I get the thing I really wanted.That is:
Yes,finally,I have acquired the XL.Why Red?Because I had my portable Nintendo systems blue too, too, too many times....Blue GBA,Blue GBA SP,Blue DS,Blue DSi XL,Blue 3DS,praise the gods this streak is finally done with.
Thanks to the bigger screens,there's no real need for me to get more titles yet,since it's super greater on the bigger screens,not to mention the system is less fingerprint gainy.So far,I played a few games again on the XL,which has a even better 3D effect then ever.The first one I started with was Super Mario 3D Land,obviously as Luigi.It looked great,and even though I have to admit you can kind of tell its blown up(only applies to some games),it still looked really great.
After that,I tried Dead or Alive Dimensions,which looked awesome as well,although now I hate the framerate drop with the 3D effect,after playing more fighters the framerate drop is totally noticeable now.Although it is still worth it for the 3D bouncy bounce.
After that,Mighty Switch Force 2 which looked amazing,and FE:A which was a beast.Later tonight i'm going to beat FE Awakening(The best game on the system =3) on the XL,and probably cry when its all over.
As for other gifts:
Since this was the year of Luigi,we put the Luigi toy to decorate my cake.A coincidence that Luigi was riding the L-line today,which is where I got my new avy from.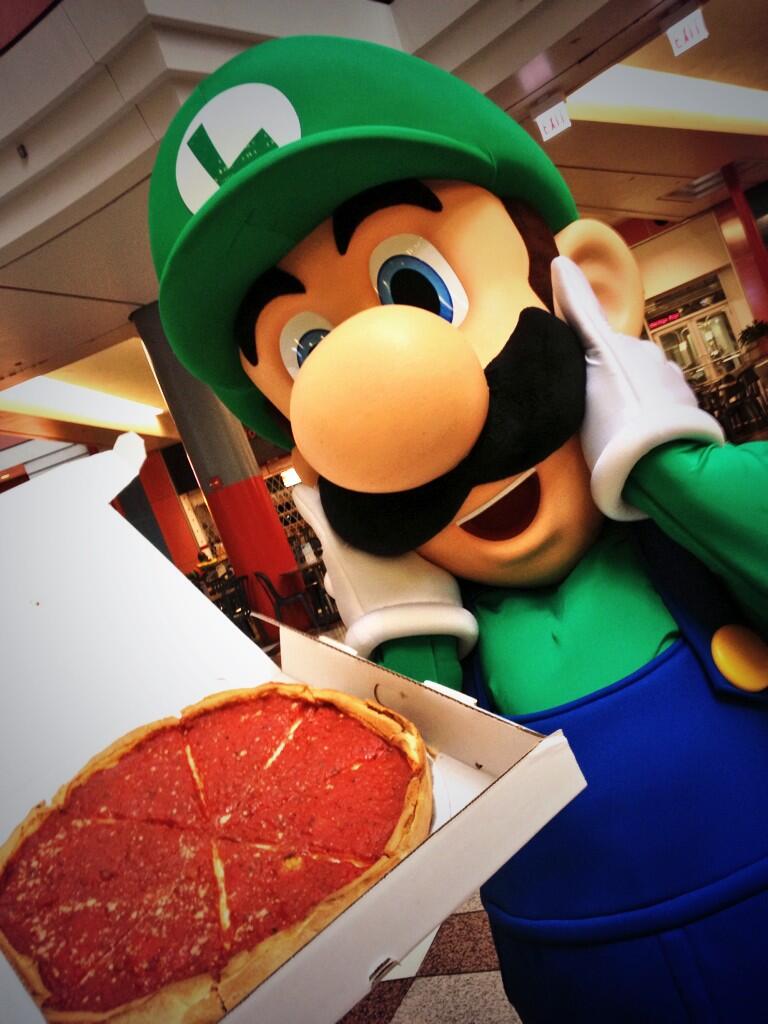 Then,I got Animal Crossing plushie wushies(I didn't say that :l)
Oh,and I got myself a gift as well.When I registered the 3DS,I made platinum status on Club Nintendo for 2014,and had exactly 400 coins left,used to get the Pikmin Tote Bag.
Ah,and you think it'd end here,but I got a $30 gift card that I will probably use on Luigi U(another Luigi title if not),and I also got $25,which means I have $55...now,there was a special edition I was really wanting to pre-order,but since it was only from the company's website that means i'd have to get one of my parents to order it for me...which alway's works out,so I just needed to get the rest of the cash.
..but not anymore,since my Dad said he'll pay for the remainder.So tomorrow i'm pre-ordering Disgaea D2 special edition doods!
Yup.Now if you excuse me,I have plushies to squish,fates to change,and a hype train to board.