It is common knowledge that for a game-developing company to survive in the gaming industry, it needs various things going in its favor. It needs everything from financial backing to good titles and a decent fan following for it to work. But the sad thing is that being present in the gaming industry is far from actually being successful in it. So the question is, what apart from great minds does a company in the gaming industry need for success?
The thing that sets a game-developing company on the path to success is without a single doubt, uniqueness.
Thats the exact same reason why saying the word assassin brings to your mind Ubisoft's two most famous franchises, Assassin's Creed and to some, Prince of Persia. What comes to your mind when I say a good sandbox game? Yes indeed, the Rockstar's and Rockstar North's various creations the most prominent of which is the GTA franchise. When I talk about the simulation and racing genre, youll most probably think about Electronic Art's Sims and the Need For Speed franchise respectively. Why does the word Atari always bring back feelings of nostalgia for some? It was because for some, Atari was their childhood friend. The legacy of Atari will always remain because quite a large portion of our gaming community once believed that nothing could beat the feeling of playing on their Atari console while sipping some good hot cocoa and being all coiled up in a blanket. You know why I'm mentioning all this? It's because each of these companies have done something in the gaming industry that is still unmatchable and worth chatting over at a local diner. I'm mentioning them because they each have done something in their sphere that each and every one of us know about or have themselves witnessed.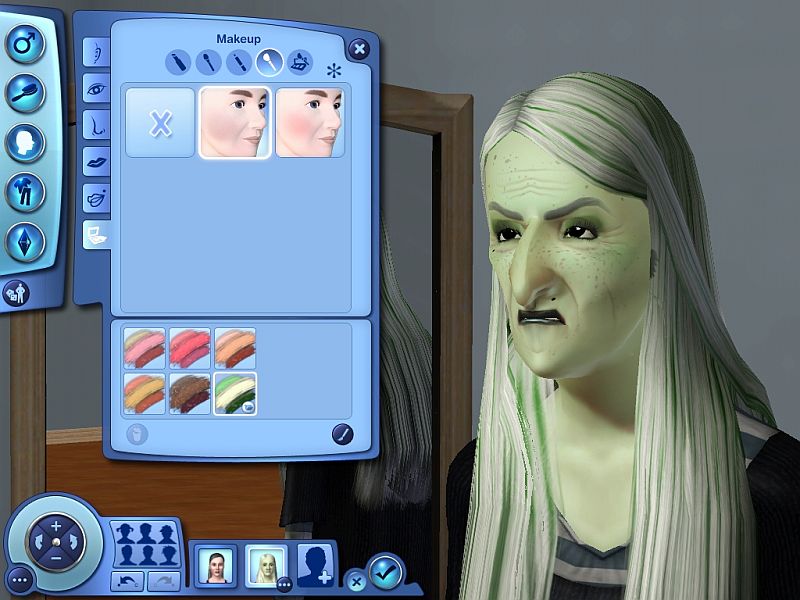 Now lets talk about the Asian gaming industry which flourished in the 1980s and 1990s but has been deteriorating in popularity ever since.
You must be familiar with the term JPRGs which is an abbreviation for Japanese role-playing games. Quite recently, the JRPG Ni No Kuni: Wrath of The White Witch has been grabbing the attention of gamers worldwide. But like all other gaming industries, JPRG also has a history to it.
Role playing games were very popular in North America and Europe in the 1970s with titles like Dungeons and Dragons, RuneQuest and Champions. The American gaming industry was exposed to the JRPGs in the 1980s and with titles like Wizardry RPG, Blue Forest Story and Sword World RPG, the success of JRPGs in North America was inevitable. The JRPGs not only did well in North America and Europe, but also well in their own Japanese market. JRPGs continued to flourish in the 1990s but the 21st century with itself brought the end of the golden era for the JRPGs.
Hardware changed, consoles changed and so did the preference of most of the gamers. Action and adventure became the new preference. With this, the JRPGs silently got sidelined in the North American gaming industry and that continues to be the state of JRPGs even today.
The 21st century had for obvious reasons more competition in the gaming market. The centre of gravity for many Asian game developing companies changed to North America and Europe which had a wider audience. Companies that continued to have a stronghold in Asia either went bankrupt very soon like Atari or continue to this day be criticized like Nintendo. If we all think about it, all the companies in the game industry that have a stronghold in Asia have been portrayed really badly through social media. A company like Nintendo which has a legacy of its own has been shoved aside by the critics in the Sony Vs, Microsoft battle only because most of Nintendo's loyal customers continue to this day be in Asia.
Even if Nintendo brings decent hardware to the market it gets badly criticized for things like not bringing good titles to the market like Nintendo Wii U. Sony PS Vita was launched before the Nintendo Wii U and doesnt have good titles too but it hasn't been criticized as much as the Nintendo Wii U.
Facts are never wrong. We are not only seeing Asian companies go bankrupt and critics continuously criticizing companies in the gaming industry that have a stronghold in Asia but also the negativity that surrounds the Asian gaming industry is unbearable.
If we aren't to save the Asian market right now, we might as well lose everything that the Asian gaming market has to offer. I can't even think of living without playing one JRPG every month or two. I know damn too well that neither of the hotshots like EA, Ubisoft, 2K Games or Rockstar can ever create a magical world like we have seen in the JRPGs. We must act swiftly my dear friends, if we want to ever see the Asian gaming market show us its full potential.
Im not just saying this because Im an Indian and need to see the Asian gaming industry again flourish like the 1980s but because I still remember the bitter-sweet frustration which came to me from getting stuck in the fifth stage of Gear Antique and almost pulling each and every hair out of my head until I crossed it.