So lets continue on a venture we started in Part 1 of this analytical blog series of WWE as a gaming franchise.If you haven't read Blog 1,please do so right away.
Okay,so I was simply overwhelmed by the response I got for my Blog 1.I came across gamers all the way from hardcore-WWE fans to people in their early 30s who had once been big-time fans of WWE.Most of these once-been-hardcore-fans  had outgrown WWE and yes,many even claimed the storylines were getting lamer every Monday.
So lets once again come back to our timeline(Not that lame WCW vs. RAW timeline of WWE 13) but to where we left last time.
WWE Smackdown vs. Raw 2006 was a game changer in more than one way.Arcade-like features were done away with and the game launched for the PS2 and the PSP.However,it was the very last WWE game that would be launched exclusively for the Sony consoles.The game had matches like Buried Alive and Casket Match which are no longer their.And yes,I still remember the Eddie Guerrero controversy that surrounded the game.So yes,it was a game changer in ways more than one and the success followed.It sold quite well and got reviews ranging from 8.5-9.6 in leading game websites.
And then came along WWE Smackdown vs. Raw 2007 and it has been by far the funniest game I've played till date.I still remember the countless hours me and my cousin spent laughing our ummm........behinds off to some of the glitches.For example,a chair shot was called a Stone Cold Stunner by the commentators.Sometimes,commentators said about superstars that weren't even participating in the match.I also remember good old Tony Chimel introducing superstars in Lilian Garcia's voice.Seriously,it was big-time fun.But jokes aside,the game also got good reviews(though,comparatively bad) and sold decently well.
WWE Smackdown vs. Raw 2008 came featuring ECW and promised good gameplay mechanics and graphics(like always) but couldn't quite deliver.It received mixed to negative reviews with most calling it a recycled version of WWE Smackdown vs. Raw 2007.
While all these games released,there was something in the gameplay that felt quite missing.While writing my last blog,I realized it was fluidity in matches which I think that WWE games are a far way from delivering even now.
WWE Smackdown vs. Raw 2009 was yet another milestone for the franchise.It introduced Road-To-WresteMania which I've always liked more than the Attitude Era jazz.The gameplay now had things like cooperative play.Another reason why I liked the game was for the various new superstars it featured.For the first time,DX featured in the cover of the game.By the time this game came to the market,reviewers were continuously accusing the franchises gameplay of becoming stale with every installment.Websites like IGN and GameSpot criticized the franchise by applauding the graphics but calling the gameplay recycled and stale.What felt missing to all the gamers were considerable improvements to the installments.Things like Road-To-WrestleMania did come,but weren't executed to their full potential.This,in turn,led to a continuous fall in game sales.
WWE Smackdown vs. Raw 2010 hit store shelves on 20th October 2009 and was the first game to be available as an iPhone App.This game also introduced custom storylines which everyone knew would find a way into the franchise sooner or later.The game was a success and finally broke out through the downfall.Video Gamer called the game an 'ultimate wrestling gamers sandbox.'
The next year saw the final installment in the WWE Raw vs. Smackdown series.This was WWE Smackdown vs. Raw 2011.This game has been one of my favourites despite the fact that it did not score a good aggregate score on websites like Metacritic.The best thing about this game were better gameplay dynamics.Tables now broke depending on the impact and fallen ladders could break or fall on ropes.In the word's true meaning,the franchise delivered yet another game-changer after 5 years of repetitive installments.
 Despite opening to good reviews,Ive always hated WWE 12 mostly because it couldn't quite deliver on the expectations I had set after WWE Raw vs. Smackdown 2011.Plus,despite boasting so much about a major improvement in graphics,there weren't any so-called major(emphasis) improvements.Neither did it live up to its slogan,'Bigger,Badder,Better.'
I've never come to like WWE 13 despite all the positive reception and hype mostly because now I've really started to look back at the starting years of the franchise as the 'Golden Period' of it.Plus,I really got pissed off with the the fact that WWE did not approve of THQs decision to have CM Punk as the cover superstar which is completely lame.So what would you have liked instead WWE?Your good old John Cena which all of us are sick and tired of?Come on WWE,you have to CHANGE!!!!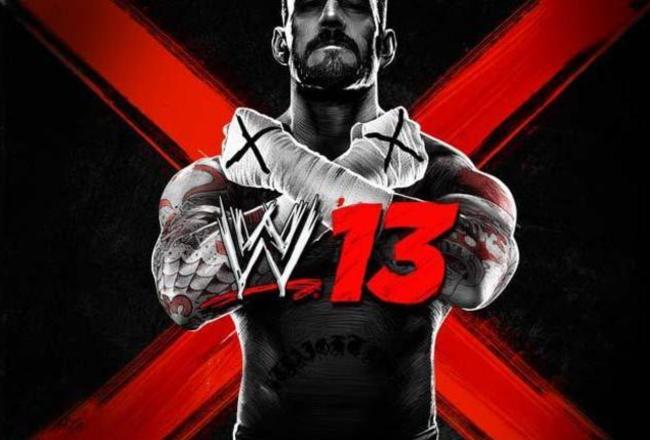 But yes,we expect future installments to add something to the franchise rather than take something away from it.That's the exact reason none of us liked Hitman:Absolution.It was a good game but it didnt give us the same old feel and that kills the whole fun of playing a sequel.We really want to see things like Casket Match and Panties and Bra match come back.
Plus,most of the hindrance is being caused by the fact that WWE has simply refused to change.WWE 2K14 was supposed to start an entire new era for the franchise and what to they do?They make 'The Rock' as the cover superstar.The same person that was the cover superstar in the starting installments of the franchise.It sets the wrong example.It's almost like taking a step back.
Why not make someone else have the spotlight?I,for one,would loved to have seen Dolph Ziggler as the cover superstar.He has the looks,the talent and the attitude.So why not?
I don't know where the game franchise is heading,though I'm sure the brand is still as good as ever.I've still not come across anything in the boasting list of WWE 2K14 that appeals to me.I've started hating the franchise,I really have.WWE really needs to work something magical out and things need to change.How long will people continue to buy games with minor improvements,3-4 superstars more and stale gameplay?If major changes don't find their way in the upcoming installments,you can take it from me that another downfall would be underway.And this time,it would be much more damaging.I don't know where the franchise is headed,but the way things look right now,Id cast my vote for an uDraw sequel rather than buy yet another dull WWE game.