Hiya folks! I guess it's been a while huh? A pathetically long while I know. It seems like when I'm at school I just never find the time to sit down and do a good old fashioned solid blog. Something always seems to get in the way- work, studying, extra curricular duties, the stampede of girls knocking down my door, you name it. It's a rough and tough life for your friendly neighborhood Irishman. Even when I get back home and I'm on vacation, so much stuff happens that I want to write a nice long blog telling all my friends on GS about it and then I realize, this'll take a freaking hour just to write! Well I figured out what to leave out, what to make sound exciting (hold on, that's a contradiction! oh well, maybe they won't realize that,) and what to brag about and still make this a somewhat readable endeavor.
Doing Jumpin Jacks at a concert can be a gas
This summer started off with quite the bang, you might say a Bigger Bang, to use some Stones lingo since that's how my summer began, seeing The Rolling Stones live in concert! Yes, as many of you know, I dig the classics as much as the new stuff and the Stones are right up there with my favs. Given the age of the guys, I knew it was now or never to see them but I gave up all hope of attending since I knew the price of tickets would come close to defying belief. But in one of life's crazy turns, my dad sent me a text while I was at school to let me know we'd be going, and we'd be front and center! I honestly didn't even think he knew I wanted to go and this is so not like my dad that I still can't believe it. Still stunned months later, we went to the show and I have to say it was up there as one of the best nights of my life. They played everything anyone could ever want to hear including Honky Tonk Women, Gimme Shelter and my personal favorite, You Can't Always Get What You Want- with a full choir nonetheless! Surprisingly, Mick still had the moves that would be the envy of any teenage girl and Keith pulled off rip roaring solos that went into the double digits in length. Here's the shirt I got at the show
Not red but the next best thing...SONIC blue!
Another stunner happened while I helped out my mom at a church carnival. I was sitting in a ticket booth when I see this dude pull up in a spotless '03 Mustang GT. My jaw was on the floor with how sweet this thing was and my friend had to give me a bop on the head to take me out of the trance I was in. The guy then makes his way up to the booth with this wife and asks for a ticket, I jokingly tell him it's free if you let me take a spin in that car or maybe just sell it to me. To my instant amazement he said he had been thinking about it if he could get the right price. Well a few days later and some pleading with the bank for a loan, I got this baby. God sure works in crazy ways.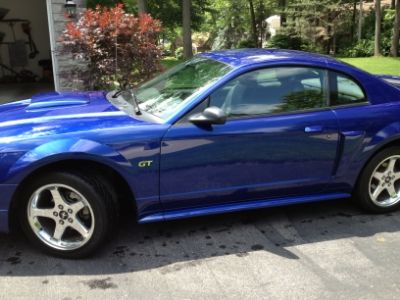 That's water under the car btw, not oil, she's in perfect shape :P
And best of all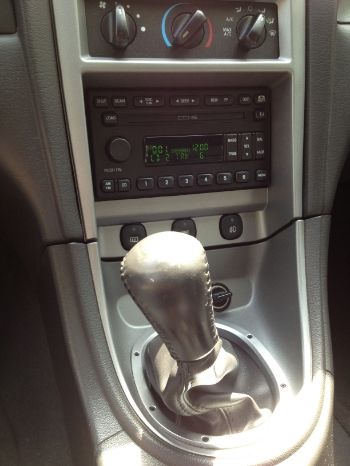 "It's the curse of EVA"
I still feel like I'm fifteen, and most people think I am by looking at me but I'm actually not a teenager anymore. I swear, it's the weirdest thing to know your childhood is long gone but you really don't feel any different, maybe this is what J.D. Salinger was talking about :P Well in any case, I did get some pretty cool stuff for my birthday which I'll share if you're interested.
I won't post pics of the games since I'm sure you know what they look like but I did get Resident Evil Revelations, the Mass Effect Trilogy and The Last of Us- which is as good as everyone says it is. Get it.
The Resident Evil Archives I & II: Basically a collection of art, bios, and pretty much everything about the Resident Evil games from 0-5, including Code Veronica. Here's a pic of Chris' bio with Jill's on the next page
Three Gundam Robot Spirits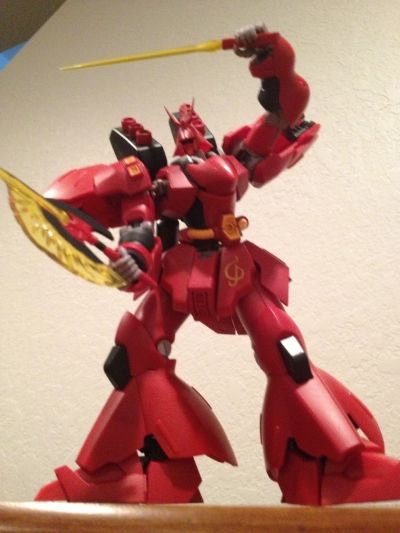 Char Aznable's Sazabi
Zechs Merquise's Tallgeese III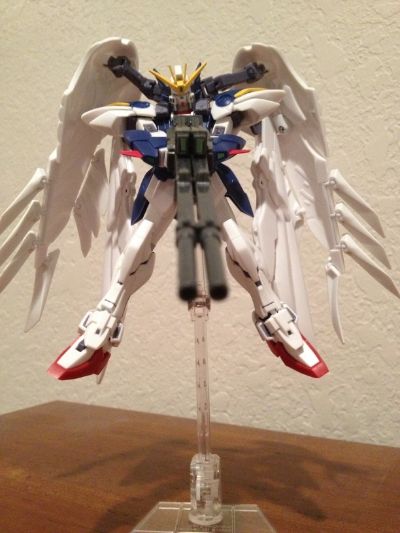 Heero Yuy's Wing Zero
And just for kicks, my three favorite pilots in their machines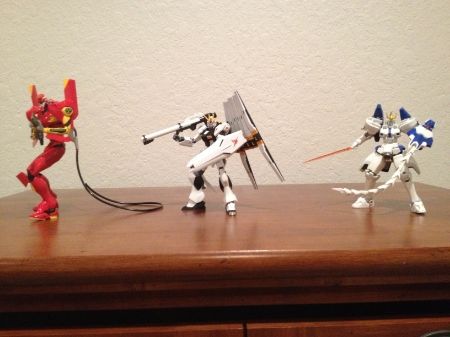 Asuka Langley in her Evangelion 02 (of course taking the lead there) Amuro Ray in his Nu Gundam (my favorite Gundam) and Zechs Merquise in his Tallgeeese III.
Later on I hit up my local comic store only to find a particular point of interest on the shelf, newly arrived from Japan, limited edition Asuka in her "battle damaged" plug suit from the new EVA movie. Once you see the pic you will know why this is limited- perfect sculpt, a plug suit hand stitched to as closely resemble an actual plug suit as possible AND a reflective atmosphere re-entry helmet!!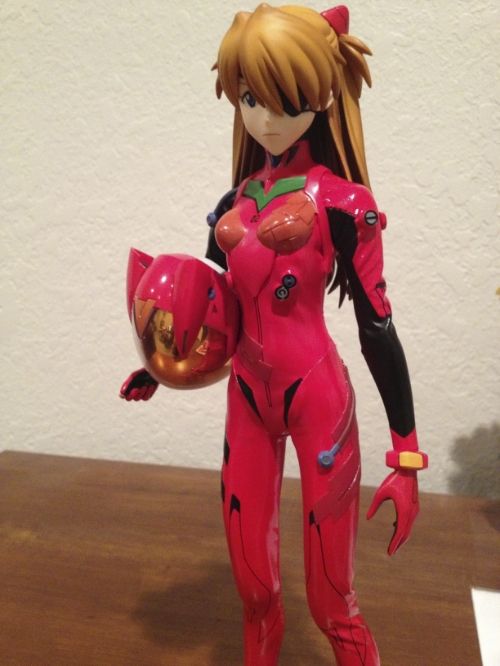 I think I'll give you guys a break for now but keep it tuned in, I have a feeling I'll have at least one more blog up my sleeve before the summer is out.