I'm feeling quite good lately with my game spendings. 
In January I finished 2 important games to me for the PS Vita.
One I have already talked about which was Zero Escape: Virtue's Last Reward, which I am still obsessing about. But another one which I didn't expect the finish at the end of the month was Persona 4: Golden.
I fell absolutely head over heels for Persona 4 it was just such a great experience. The ending just = mind explosion. It really did just suck me in. I got 7 social links maxed out but was unable to max out Marie's because I didn't know how to take our to the outside world :( Didn't find out until the hospital scene. Feel so silly, so I'm going to go back to it with the new game plus and start again soon. I really want to experience the new dungeon :)
So those were the 2 games I finished in Jan, shame because I bought 5 games to go into the Shame Pile List too and these include:
Suikoden IV
Suikoden V
Atelier Iris 3
Star Ocean: Till the End of Time
And some Final Fantasy stuff - but mainly Chocobo Racing
Kefka also thought it'd be a nice touch to stick her head through the hole for the Tactics game - she wouldn't leave it be.
There was also one more thing that I picked up but chose not to put it in my Shame list because I won't be playing them for a very long time and that was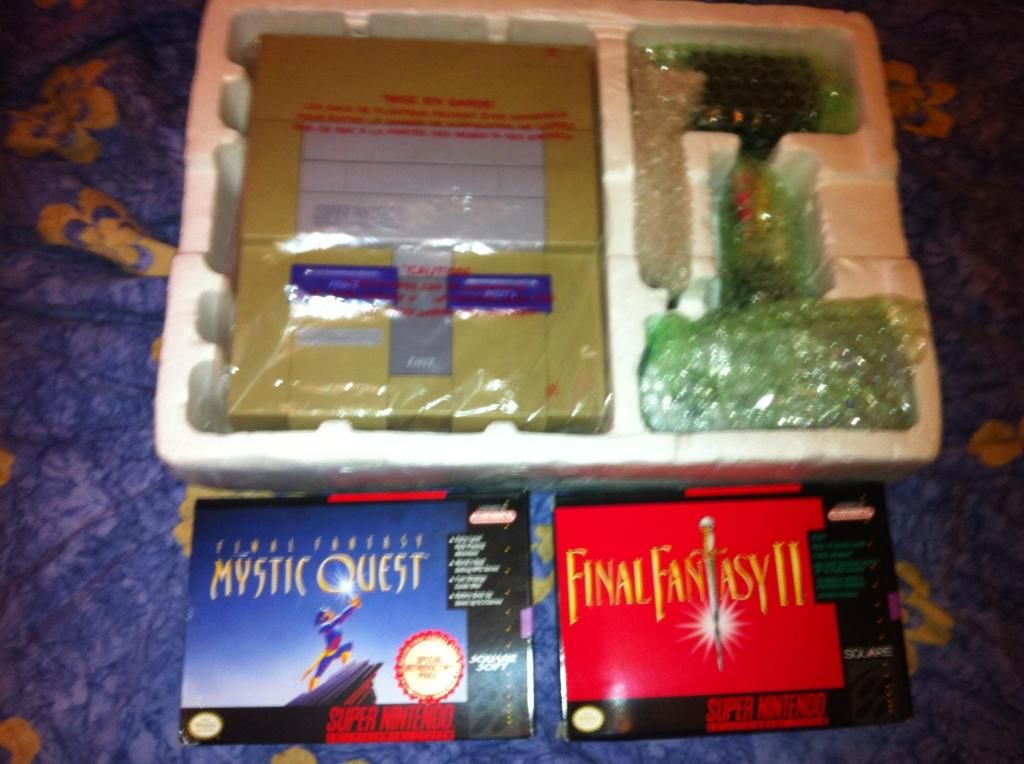 I picked up a SNES which also came with Final Fantasy Mystic Quest - the same seller had Final Fantasy II up for sale and he took $30 off the price for me and I bought that too, I was so excited that I also purchased Super Mario All Stars and Super Mario World which were dirt cheap (all boxed too). I use to have a SNES when I was 4 and I still have it today, only problem is we bought it in London so when we brought it back to Australia none of the sound worked. My sister would play for hours (we have an 8 year difference between us) and I would watch and try to join in. But now to have a SNES that works and has sound it's just great.
So the month of Feb has begun and so far I've only bought 1 game which I've had on preorder for months.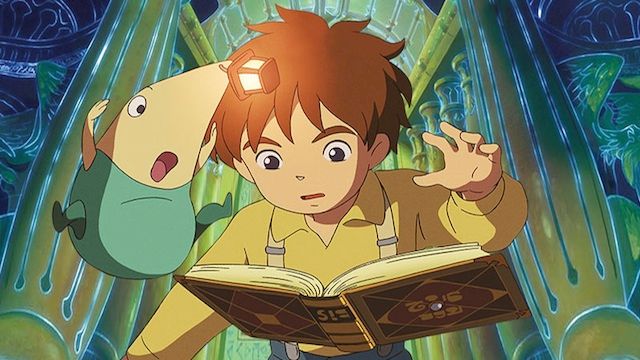 Ni No Kuni: Wrath of the White Witch I've been looking forward to for quite sometime. Everyone that knows me, knows I am an avivid JRPG lover so of course this was a day one purchase. It got delayed till 31st of Jan which I was unable to pick up due to working back but then on the 1st of Feb, my partner surprised me with the game and guide book in hand despite not paying off the guide book on my preorder he did that for me.
I've yet to play it though because my PS3 is at his place but next week I shall start straight away.
I've finished 2 games this month so far (first week which is doing good)
Braid was one of them. I got Braid back in April of 2011, so it's been nearly 2 years now since I got the game and only 2 nights ago I finished it. I got stuck and gave up, and I just never really went back to it which was a shame because the ending was truly one of the best I've ever experienced in a game - it was extremely clever. So that's great that this is now done and dusted.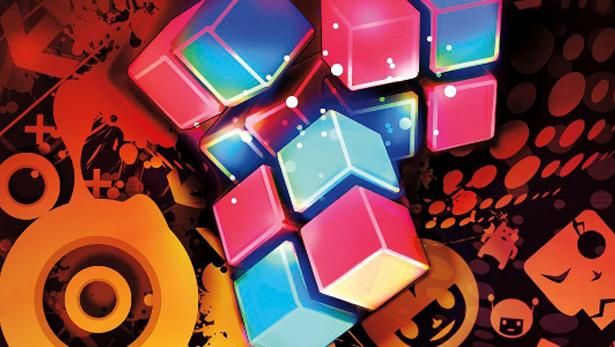 I also dusted off Luminies on the PS Vita. Didn't really get into this game as much as I thought I would which is a shame but at least it's gone. If I feel like playing something like it again atleast I know I have it.
I started 3 new games so far and one is a bit of a hit and miss while the other 2 I am really enjoying.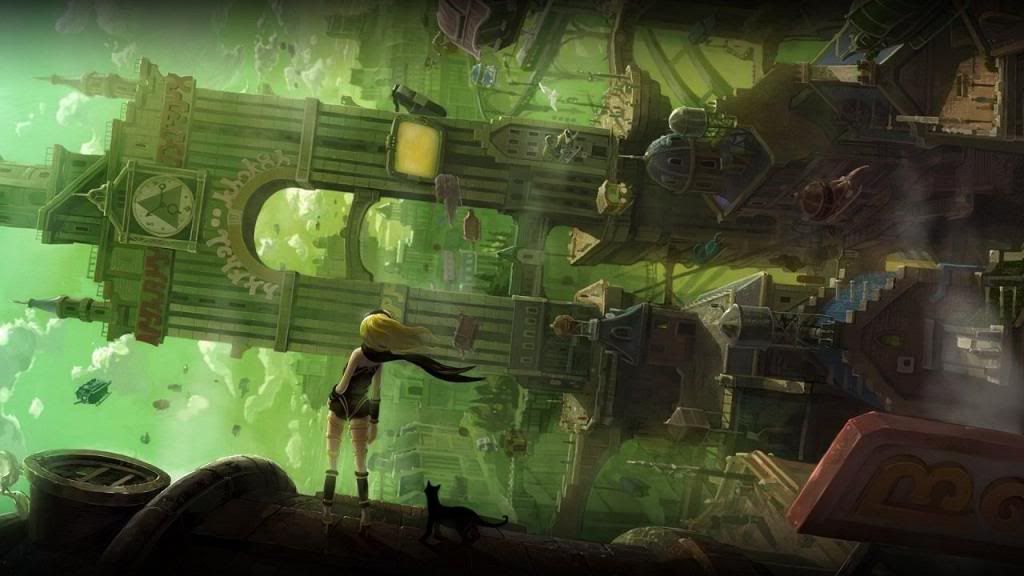 So I got Gravity Rush for Christmas along with my PS Vita and I really wanted it after hearing so many good things about it. After playing Zero Escape and Persona 4 I thought I would continue the bandwagon of great games and try Gravity Rush only to feel rather disappointed with it. I just can't get into it which is a shame because the game is quite beautiful. 
I'm hoping the game picks up it's pace soon but lately I've been feeling I have to force myself to play it rather then wanting to get my hands on my PS Vita to play it non stop.
On Wednesday after defeating Braid I went through some other of my Arcade games (because I was too lazy to search for a retail game I had) and I remember I bought this during the 12 days of Christmas sale. I read some pretty **** reviews on Gamespot and IGN about this game but after I watched some gameplay trailers I thought it looked quite cool and a good idea so I decided to purchase it. After playing the first level and defeating the first boss I was instantly hooked to the game and managed to get through another level and boss last night. It's quirky, charming and can be quite gross - can't wait to play some more.
The last game I decided to whack into my console yesterday was Asura's Wrath after hearing some people's impression of the game. I went to a preview night where Street Fighter vs Tekken, Resident Evil Racoon City and Asura's Wrath was playing the demos. The demo did not give Asura's Wrath justice, although it has a bunch of QTE's the games charm is through it's story. I'm only up to Episode 2 and the story has already exploded into something so amazing and tragic. I am disappointed that there's a lot of DLC out for it and it's for additional story content - wish they just added that into the game instead.
But other then that I haven't really been doing much else, I hope to get Hell Yeah! Wrath of the Dead Rabbit done and dusted by the end of the month because I know the beginning of March I will be purchasing Naruto Shippuden: Ultimate Ninja Storm 3 because I absolutely adored the second one, Tomb Raider and Atelier Ayesha - so if I can atleast get 2 - 3 games down I will feel accomplished :)
Oh yeah I've been working on a YouTube video as well (finally!) My top 15 games of 2012. Hoping to get that started soon as I've finished the script. I played quite a bit last year and there was some real hidden gems tucked away there.