The Shoot 'em-up genre is without any doubt one of the best genres in gaming. Though in recent times the genre has strayed off it's righteous path. For a long time it was a fundamental genre in gaming that was revered by countless gaming souls and developers that dedicated themselves to this once glorious genre. This must not be forgotten at any cost.
Continuing from my - last entry - There are just too many SHMUPS that deserve their revenge. So you're probably wondering: "Panzer-senpai what are some more of the best games the genre has ever seen?" And this is why I've decided to continue honoring the best gaming genre of them all -

The Revenge of the SHMUP continues!
---------------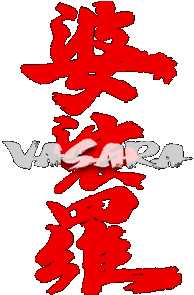 Vasara「婆裟羅」Visco (2000) Arcade

Influenced by the Musha/Dennin ALESTE games. Vasara takes place in an alternative reality where high-tech machinery meets Japan's feudal period. As you would expect from this well-known Japanese period. Your main opponent force in the game will be the Tokugawa Shogunate.
In Vasara you can choose from three samurai warriors, each one with his/her own unique katana and special attacks. Depending on what character the 1P chooses, you will start the game on a different stage.


The main gameplay feature in Vasara is that each character carries a katana with them, which you can use by holding the [A] button. The name "Vasara" actually comes from your katana's special attack. Besides being a strong short/middle-range attack. your katana has the primary function of being able to destroy enemy bullets. A move which you will have to master in order to successfully beat the game.

Every time you destroy an enemy they will drop energy crystals which will increase your Vasara gauge. Once your gauge is full you will be able to unleash your powerful Vasara attack. If you destroy various enemies with your katana attacks, you can pull off chain combos which will which will yield you a higher score and more energy crystals.


At the end of a level you will get graded depending of how many enemy units you destroyed. But more importantly how many important enemies "Bushous" you destroyed. Taking down all Bushous is important to get the best ending in the game.

In the typical Visco tradition (and which a lot of people dislike) you will have to totally beat the final stage in just one go with just your available remaining lives. No matter how many credits you have, you won't be able to continue from where you were destroyed like you can in any other stage. If you do continue, you will do so from the beginning of the stage and try to do better this time.


The reason why many people dislike this practice is because while the final stages themselves aren't that bad, Visco last bosses have always characterized for having cheap attacks and taking an ungodly amount of damage before they go down. So it's obvious that many people would consider this to be nothing more than a last minute cheap shot at scamming more coins from the players. The only way of getting around this is by continuing while another player is still at the game. That's the only way to continue from where you left. But in any case the game does what it's set to do: get more credits off players.
---------------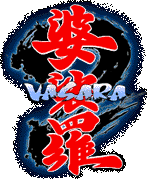 Vasara 2「婆裟羅 2」Visco (2001) Arcade

Released a year later. the sequel follows the steps of the original very closely but it does have it's set of differences/improvements:

There's now four characters to choose from, plus a secret unlockable character for a total of five playable characters. A course selection has been added: Easy (6 stages) and Difficult (12 stages).

But the most important change in terms of gameplay is that you no longer have a separate smart bomb attack. This time your Vasara attacks will act as your only special attack in the game, and you can keep a stock of them which you can use with the button. The combo system has also been improved. so you can now pull off longer combo chains which will increase your score drastically.


Another nice improvement is that the difficulty has also been enhanced over the original. Save the last couple of stages, Vasara was pretty much a walk in the park. The slow enemy bullets were no match for your powerful katana attacks. In Vasara 2, the ammount of bullets coming at you has been increased considerably. That plus the improved combo system, really encourages you to take a much aggresive approach in the game and use your katana as much as possible.
The graphics as it fortunately seems to be the norm for all feudal Japan-based SHMUPS are incredible detailed and have a great sense of flair. The anime character design is also remarkable and overall the presentation is of very high quality. The sound is just as remarkable. There are several voice samples in both games which sound really great, and the cool upbeat tunes inspired by traditional Japanese music serve to set the mood of the game perfectly.
Finally, the best detail of them all is that both games have English subtitles. So you can understand the background story and all what's being said.
The Vasara games are really some of my favourie SHMUPS. I just can't get enough of these feudal Japan-inspired games, because almost all of them are of very high quality and this is no exception. It's just unfortunate that nobody took the chance to grab these excellent games and port them to any console in a compilation package.
---------------

The Super Dimensional Fortress: Macross II「超時空要塞マクロスII」Banpresto (1993) Arcade
Banpresto was like the official developer of anime games on the Arcades. Almost every anime-based game released on the Arcades was developed by them. So it was fortunate that outside of few exceptions they did an excellent job at it.

So Banpresto continued their anime crusade on the Arcades with The Super Dimensional Fortress: Macross II. The sequel to the first SDF Macross Shoot 'em-up game based on the feature anime movie "Do You Remember Love?".


The first and most obvious difference from the first game is the change from a vertical to an horizontal scrolling perspective. However that wasn't the most drastic change implemented in Macross II.

The main gameplay novelty that was implemented in Macross II is that you don't just need to get to the end of the level and beat the boss to clear a stage, like it's the usual norm. This time you must reach a "clear score" requirement within a certain time limit in order to successfully clear a stage and proceed to the next.


Surprisingly enough, getting destroyed won't result in a game over. You can keep getting destroyed indefinitely and the game won't end until the time runs out. However, getting hit even once can seriously mess up your chances of achieving the clear score in a stage. since if you're underpowered you just won't be able to take down fast enough but the weakest of enemies. So like in any other SHMUP, you're more than encouraged to avoid getting hit or destroyed at all costs.

This new gameplay mechanic worked like a charm in Macross II. It really encourages you to truly master the stages and destroy all the enemies and pick up all the items you can. Quite simply because you really have to do that to actually be able to beat a stage. You won't be using your smart bombs only when you're in a pinch, but also to destroy key enemies that can drastically increase your score, or to take down the bosses faster so that you can have more time to keep going. You will also be in the hunt for hidden Min-Mei dolls and medals which will further increase your much needed score.


Indeed this new score clear mechanic served to give the game a totally different perspective from other SHMUPS. By pretty much forcing you to do all the stuff most players would normally ignore. it makes you appreciate the game better, making it more fun in the long run and giving it more depth and a very high replay value in the process.

That's not the end of the additions though. A course selection has also been implemented. You can select between three courses: Beginner, Medium and Expert. Each one with three stages.
What really makes this cool is that every course has it's own set of unique stages. And since all of the stages in the game look amazing, you will want to play through all of them. Also, no matter what course you select, the final stage will be the same for all courses. Good thing that the final stage is the most amazingly looking of them all.
There's also a cool 1P vs. 2P mode where you can compete against another player to see who can achieve the highest score.

I only really have two main complaints about the game: First, is that you can only transform between Fighter and Gerwalk this time around, since the Battorid form now works as your smart bomb. That doesn't really affect the game at all though, and it's more of a personal taste.


The second, and which is a real complain. Is that the final stage is hellishly difficult, and it's made even worse by the fact that there isn't any sort of continue in it. That's right, once you get to the final stage and you lose, you will get a special game over screen and that's that. You won't be able to continue.

So basically this means that you will have to do a perfect run through the most difficult stage in the game and then beat the most difficult boss in just one go with no chance of re-trying. And while doing this is very possible, the real problem is that memorizing the stage will take you a whole lot of time, since if you fail you will have to do a full course before you can try again.


In the technical aspect, Macross II is simply gorgeous. The visuals are stunning with a lot of attention to detail. The game's presentation is among the best on the Arcades. The music and sound effects are also top-notch, though the music in some stages is a bit behind the tunes from the first game.

There's a good and a bad side when it comes to games like these that just aren't totally forgotten into oblivion quite simply because of their popular source material. The good side is that they usually won't get lost on some warehouse collecting dust because there will be always people looking to get them. This means that unlike countless other lost Arcade games, you actually have a good chance at finding it. The bad side is that since the source material is popular and the demand is higher. it also means the price is expected to be higher. Macross II cost me more than €100 + S&H (which also cost me quite dearly) importing it straight from Japan. And that was like 7 years ago, so it is very probable for the game to went up in price. But of course I'm no certain.
SDF Macross II ranks among my favourite SHMUPS of all time. The clear score mechanic is one of the best implemented gameplay mechanics I've seen in a SHMUP. And the game is simply beautiful in all aspects.
While thanks to other lesser developers, anime-based games have gained an ill repute all around. Banpresto alongside other selected developers have always done their best on their end to do justice to their source material. And fortunately, the result is more than often brillant games like this one.
---------------
-- blog post limit overload --
つづく。。。