---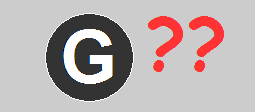 Recently on the 360 forum, a new 360 owner asked, "What are 'gamer points'?" That's a simple question, but one that I found has a lengthy answer. NOD Grindking liked my overview, so I decided to post it here. I compiled the various materials I had written, and now, Thought of the Day: Gaming is proud to present:
"Gamerscore Guide for the Novice"
Before considering the nuances of Gamerpoints, we must first define achievements. Achievements are feats that a player accomplishes within a game. These feats vary greatly, but generally fall into three categories.
> Complete a section or all of a game. Example: Beat Halo 3 on Heroic.
> Complete a typical game action a certain number of times. Example: Capture the flag 100 times in Quake 4.
> Miscellaneous; execute a specific action in a game. Example: Kill an enemy with a toilet in Half-Life 2.
Achievements are worth a certain number of Gamerpoints. Minor achievements are typically worth 5 to 10 points, while high-value achievements run into the hundreds of points each.
Games have varying numbers of achievements, but they all add up to the same total value of Gamerpoints. All Xbox 360 games purchased off the shelf (like Halo 3) can earn up to 1,000 Gamerpoints. Games downloaded off Xbox Live (like Uno) are worth up to 200 points. Some games have additional downloadable content (like Oblivion) that can add up to an extra 250 points on top of the 1,000. Note that original Xbox games (like Halo: Combat Evolved) played on the 360, or Xbox Originals (like Fable) downloaded from Xbox Live are worth no points.
Gamerpoints from all of a player's games add up to a player's total Gamerscore. In theory, Gamerscores allow players to guage their relative experience level on the Xbox 360. Xbox.com defines the Gamerscore as "A cumulative score of all achievements that allows you to quickly guage and compare the accomplishments and experience of other gamers." Reality, as is often the case, is much more complicated.
Gamerscores are very nebulous, for the following reasons...
> Games differ dramatically in how easy or hard it is to get all 1,000 points. A typical game played on the "normal" difficulty will net about 300 points. Some games, like Perfect Dark Zero, are extremely stingy with points, awarding only 10 points for beating the single player game on the default difficulty. Some games, like Peter Jackson's King Kong, are extremely generous with points, giving out all 1,000 simply for completing the game.
> Most games have a split of about 75%/25% being earned offline/online, although there are obvious exceptions for games that have no online mode, like Mass Effect. Even still, all of Call of Duty 4's points are earned offline, even though Call of Duty is very multiplayer oriented. Players who do have access to, cannot afford, or have no interest in extensive Xbox Live play will be unable to earn all of many games' points.
> Further complicating matters is the fact that the same game will have very easy points and extremely hard points. Quake 4 has a number of points earned just for playing through the game or playing a relatively small number of multiplayer matches. However, the difficulty for similarly-valued achievements increases until it hits proportions of "Play over 5,000 matches" for the "Seasoned Warrior" achievement.
> Some achievements are so difficult to achieve as to be beyond the grasp of most players. The "Survivalist" achievement in F.E.A.R. requires the player to beat the entire singleplayer game without dying. Even worse is the "Number 1" achievement in Quake 4 that reads, "Reach number one on the All Gametypes ranked leader board," in effect, demanding that, the player be the best in the world in order to earn this achievement.
Knowing all the above, it becomes apparent that, with few exceptions, it is much easier to get 250/1000 in four different games, than it is to earn 1000/1000 in a single game. Given the same amount of time, a player will amass far more Gamerpoints skimming the surface of a great number of games, rather than playing a few games in depth. A player with a Gamerscore of 18,000 has not necessarily played more Xbox than a player with 15,000. Like the Pirate's Code, Gamerscores are more guidelines, rather than hard and fast rules.
Keeping that in mind, Gamerscores can be used as guidelines for gauging a player's experience based on the point value's prevalence in the Xbox Live community.
> A Gamerscore under 5,000 is unimpressive, and is very common.
> A Gamerscore between 5,000 and 20,000 is in the marginal-to-decent bracket, and also common. Most dedicated gamers fall in this group.
> Gamerscores over 20,000 indicate a great deal of playing time, and are less common.
> Gamerscores over 30,000 are quite rare.
> Gamerscores over 50,000 are exceedingly rare.
Handily enough, Gamerscores do more than function as "experience points." Gamerscore achievements prove that a player has accomplished certain things in a game. For difficult achievements, these can be a source of pride to players, such as the infamous "Mile High Club" achievement in Call of Duty 4. Even more poignant, achievements be used to show what a player has not attained. Presented below are two scenarios.
> A forum troll makes numerous complaints about the gameplay in Gears of War, and describes at length various bogus scenarios that annoyed him in the game. A quick check of his Xbox Live profile reveals that he does not even own Gears of War.
> A forum idiot states that he easily beat Halo 3 on Heroic with the Iron Skull. Checking his profile shows that he's only beaten it on Normal, and that he doesn't even have the Iron Skull.
Xbox Achievements are a tremendous boon to voices of reason on gaming forums, who love nothing more than to expose liars and braggarts for what they are. With that thought, Thought of the Day: Gaming's "Gamerscore Guide for the Novice" will wind down. In conclusion, Gamerscores attach an element of accomplishment and permanence to one's gaming. This author applauds Microsoft's inclusion of them with the Xbox 360.
See you on Xbox Live.