Another month goes by and another review from Gamespot results in an eruption of digital indignation. Whether Gamespot really is living up to the oft-lobbied accusation of controversy-for-traffic, or whether it really does deserve Cliff Bleszinski's spot on the back of the bus is another discussion for another time. The interesting differential this time around isn't just that the good people at Gamespot have attached a numerical value to a game that some perceive to be fury-inducingly lower than it supposedly deserves, but that the reviewer concerned has specified a particular negative point which some have insisted has no place in videogame journalism, or at least not in this particular contribution to it, while others simultaneously rush to its defense. 

In spite of the usual vocalists who have grown their neckbeards out extra-fuzzy and rushed to cultivate a petition to have the reviewer fired (since taken down) alongside others grabbing their fedoras to regroup with their fellow White Knights, I'm sure the vast, quiet majority have sat quietly and contemplated the furor independently and without the need to write a sprited defense, or a death threat. For these humble souls, the great washed, employable masses, I write the following thoughts on this whole train wreck of what is - and you have to laugh - someone's opinion about a video game.


Offense is something that's existed since man and womankind first learned to enhance their guttural noises into a language. First came the word for food, water, shelter, then an appropriate insult to make your feelings about Steve adequately known. **** you, Steve. But in the digital world, offense has taken on a relatively new dimension, paritcularly in the context of the media which we continually turn to for entertainment. In America, for instance, it's not all that uncommon to hear a newscaster fired for a careless remark. A career down the drain for the crime of causing someone, somewhere to feel offended for a moment or so. In Britain, offense caused via social media has even lead to prison sentences if the offense caused is deemed suitably severe.

But what about works of art? Or to set the bar a tad lower, works of entertainment; fction, fantasy and escapism? If we expect our fellow human beings to go about their lives in a manner which causes us no harm or upset, should we expect the same from the characters we watch on TV, read about in books or manipulate in our video games?

My answer is no - absolutely not, in fact - and I have my reasons, if you'll hear me out. Let's examine a couple of case studies:


Birth of a Nation is an infamous piece of American film history which is without a shadow of a doubt, offensive. Why so? For a litany of reasons, but most famously due to its intolerant portrayal of black americans as unintelligent, sexually-aggressive savages with a particular taste for innocent white women. Coupled with its imagery of the Ku Klux Klan as a noble defender of the people, rather than a lawless lynch mob, the film will forever be remembered as one of the most unfortunate entries in America's cinematic library. 

Let's move on to something not entirely unsimilar: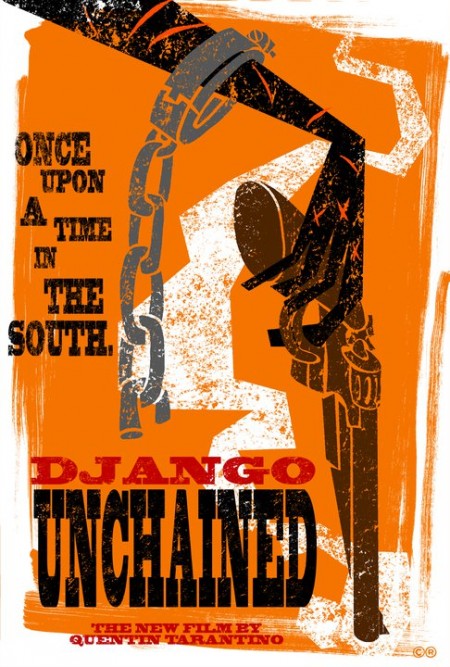 Django Unchained covers the pre-civl war to Birth of a Nation's -post. It similarly explores issues of race and intolerance, and may further be reasonably categorised as a fairly offensive movie. The nature of its offense is entirely and profoundly different to that of Birth of a Nation, though. While a minority of critics slated the film for its veracity, its unabashed use of language we've tried our best to culturally extinguish and its sheer willingness to offend, most were able to see beyond the tunnel vision employed by these interpretations, the missing the cart for the horse. Django Unchained was a movie which wanted to unsettle you. If you felt squeemish or uncomfortable at the sight of a character making liberal use of the N word and treating a human being as his disposable property, the film was doing its job as designed. You should be offended. You should be uncomfortable to be confronted with the very real fact that the world in which you currently reside was literally built upon foundations of behaviour that you're watching right now, appalled to be witnessing.
The key difference between the two films is that one portrays horrendous acts of inhumanity as an expose of a reality we'd rather not talk about in our day to day lives. It's a work of show and tell. Look at this! How does it make you feel? This happened, whether you'd rather not acknowledge it or not. This is still going on today.
Birth of a Nation on the other hand, is not an expose. It's not holding the mirror up to anything. It's pushing an agenda of intolerance, of hatred and close-mindedness, of false history and propaganda and the overarching message throughout is how great is this. It's not just showing you something undesirable, it's actively promoting it. That's something we can naturally and rationately find repugnant, undesirable, offensive.
Before this stretches into the 'longer than anyone is willing to read' category, let's take a look at one final example:


The venerable Tony Soprano, one of the most iconic characters in TV history and without a doubt one of the most despicable human beings to ever walk the fictional earth. His personality is a veritable check list of human indecency; he's an adulterer, a murderer, he lies, cheats, steals. He's a racist, a homophobe, a womaniser and a gluttonous layabout all while managing to sit atop a criminal enterprise which could see himself and many members of his own family in prison or in a ditch at a moment's notice. 
Having said all that, any fan of the series and advocate of common sense in general would surely agree that to accuse The Sopranos - as a show - of being any of the above things would be an exercise in the absurd. The show portrays racism, but in no way is it a racist show. It portrays homophobia in the extreme, even resulting in murder, but it is obviously not an advocate of either. Its lead character treats women with appaling levels of contempt and abandon, but the writers and producers are obviously not encouraging their viewers to abandon their wives and take up a string of sordid affairs. 

The show is an expose, a gallery, a portrait of an individual and a mindset that the vast majority of us would never encounter or experience in our lives. It is allowing you to live vicariously in a world that you would otherwise never set foot in. For an hour a week, it gave us the ability to hang out with people, and be enthralled by people who we would never dream of associating with in real life. Nobody wants anything to do with a thug, a racist, a bigot or a homophobe. But to watch one live out his life, to see what makes his awful mind work the way it does? It's fascinating, and the fact that the Sopranos was as successful a triumph as it was only goes to demonstrate just how willing we are to lose ourselves in the lives of people we would never allow ourselves to become.




And that brings us to Grand Theft Auto and the fateful review which has provoked the only emotion the internet seems capable of expressing, other than joy at cat-related YouTube content. I speak of course, of rage. While I'd never call for an individual to be censored, fired or otherwise made subject to any form of detriment for the mere act of stating their opinion on something as ultimately meainingless as a videogame, I find myself agreeing with the more reasonable underlying protest that Gamespot's review has shoe-horned in a slice of personal ideology that has little to do with the source material and isn't by most reasonable measures a fair reflection of the work it seeks to criticise.

Grand Theft Auto has never been a promoter of behaviors, or mindsets for that matter. Its relentless portrayal of violence and crime has never been a call for gamers to take up arms and begin a life of thuggery, and the thoughts or attitudes displayed by its cast of characters are likewise not there to serve as beliefs the game's developers advocate. Rockster Games do not, to the best of our collective knowledge, believe that the world would be better off if only their fans would take on board Brucie's life philosophy and start injecting Shark testosterone straight into the vein.

The game isn't an advocator of violence, it's a look into the minds of violent people. It's not misogynistic, its misogyny on display. And that's not to say that I cannot sympathise with Carolyn's reservations about the role of women in videogames. Hideo Kojima's character designs didn't look so absurd in the pixelated days of the original Playstation, but to see his incredibly accurately rendered models prancing around with sniper rifles in a bra and thong, I cant help but cringe at the thought that someone out there thinks their target audience will appreciate their design efforts. It's not a demographic I want to find myself included in. 

And there's a time and a place for activism, for putting a harsh question before a developer, asking a publisher what they expect their female players to think of their scantily clad side-kicks, or putting together an op-ed on the representation of females in videogames. Knowing when your beliefs are relevant, and your personal ideology transcient to the discussion is the mark of a decent journalist however, and in this case Gamespot have definitely fallen shy of the mark.