Finally had the baby last nite. He was 4 days late and came out pretty big. His Name is Cooper James Almond and he was born on December 11, 2009 at 10:30pm. He was 20.5" Long and weighed 9 pounds 13 ounces. Here are some pics of the little guy: His foot print sheet.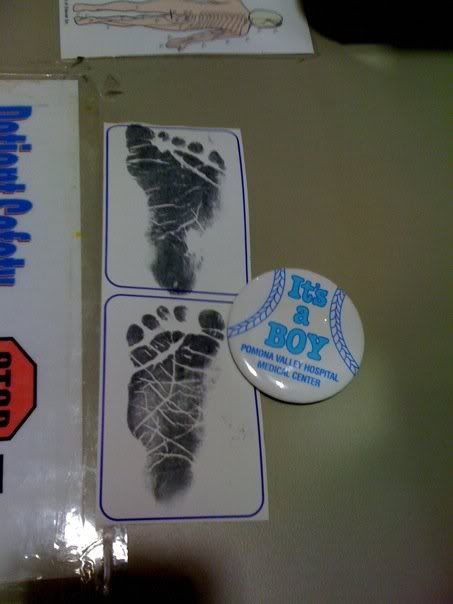 Freshly cleaned off and laying under the heat lamp taking a short nap. About 5 min old.
I was talking to him in this one. He was under a heat lamp and they put some goop on his face. About 10 Min old.
Laying in his hospital bassinet. About 8 Hours old.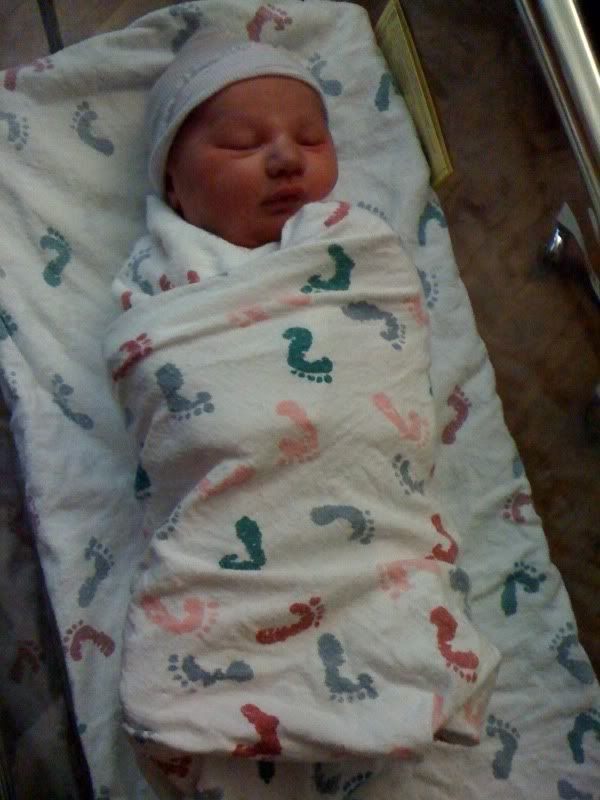 Probably going to be busier in the coming months/years, so I'll be back here when I can. Just know the time I spend offline will be spent raising a tiny gamer.