2010 has finally come to an end. The year brought us many good and bad games. I figured it was my time to post my top 10 list for the year. So.... here it is :P
10.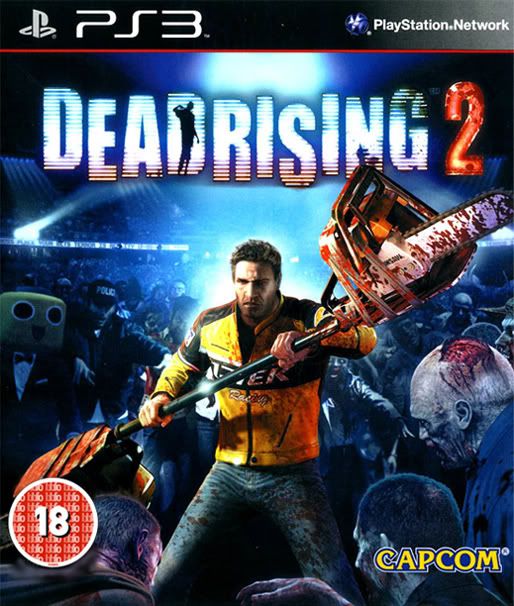 Dead Rising 2
Dead Rising was one of my favorite games. Dead Rising 2 is an improvement on the first in many ways. DR2 has improved graphics, controls, and a more even difficulty. Add in the new co-op multiplayer and the TIR online mode and you have one great game.
9.
Miles Edgeworth Ace Attorney Investigations
This one was an obvious choice from the start. The Ace Attorney series has always been a favorite of mine. Investigations not only switches lead characters once again but it also changes the main gameplay. No longer is a majority of gameplay spent in a courtroom. This adds some much needed variety to a series that had begun to become stale. Add in the excellent story and you have one of the best DS releases of the year.
8.
Silent Hill: Shattered Memories
After the extremely disappointing Homecoming. Shattered Memories is just what Silent Hill fans needed. A great story which has no interruptions. Bad combat? Don't worry about it there is none. Now your only choice is to flee whatever is chasing you down. This adds some fear to the game and is much more intense than the past few games have been. Best horror game of the year.
7.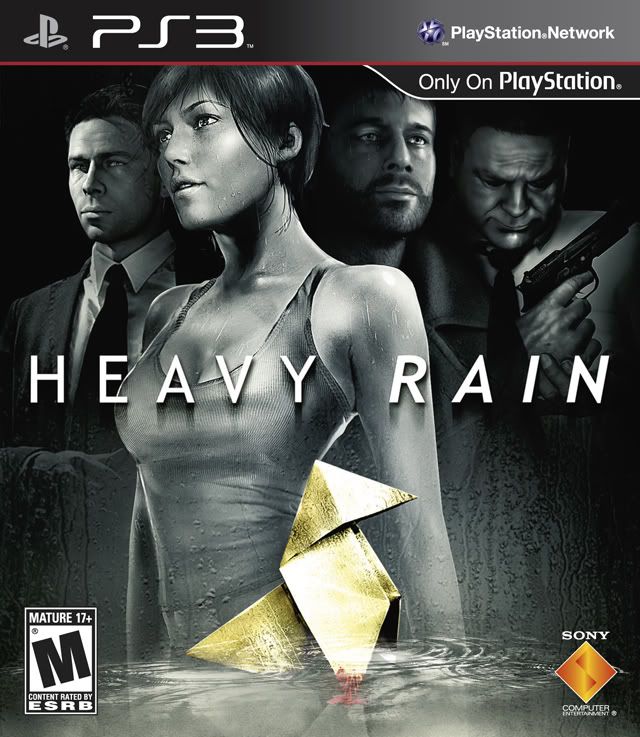 Heavy Rain
*grabs nearest flame-shield* Heavy Rain has been subject to major criticism. "It isn't a game" "It's a movie" and similar things. However I enjoyed it very much. I'd even say there should be more games in this ****in the near future. Heavy Rain is a great IP and in the current world of sequels and remakes it's a breath of fresh air.
6.
Super Mario Galaxy 2
There's not much to say here. It's a Mario game and it's an excellent one at that. Possibly the best 3D Mario yet.
5.
Rock Band 3
More Rock Band? Yes please! Not just another Rock Band. Rock Band 3 adds in new difficulty modes, a new peripheral, and of course new songs. Add in the multiplayer, better arranged career mode, and the ability to import songs from previous RB games and you have the definite music game.
4.
Pokemon Soul Silver/Heart Gold
Gold and Silver were always my favorite Pokemon games. Now with Soul Silver and Heart Gold the games have been made new again. Just enough changes to make a difference while keeping the charm of the original. I'll probably playing this game for years to come.
3.
Kirby's Epic Yarn
Kirby's Epic Yarn is without a doubt my favorite Wii game of the year. It takes a great game franchise and twists it around. This was all for the better thankfully. Kirby's Epic Yarn is my favorite Kirby game. I'd love to see more franchises take bold steps to shake things up a bit as this game did.
2.
Nine Hours Nine Persons Nine Doors
The most surpring hit of 2010 for me. I picked 999 up as a blind buy. I sure am glad I did. 999 is a visual novel similar to other DS games such as Again, Hotel Dusk, and Trace Memory. Unlike those games though 999 deals with much more mature material. A chilling story that keeps you guessing to an end along with multiple endings. 999 is one of the best DS games ever.
*DRUM ROLL*
1.
Last Window: The Secret Of Cape West
Hotel Dusk is my favorite DS game ever. When I heard about the sequel was being developed I was ecstatic. When I heard it wouldn't be released in the US I felt like a piece of me died (maybe not...). I decided I had to import this game. Thankfully I did. Last Window conitnues the story from Hotel Dusk wonderfully. Add in a great soundtrack and more of the exploring and investigating gameplay and you have my game of the year for 2010.
Honorable Mentions:
Epic Mickey, Again, The Sly Collection, Red Dead Redemption
I know there are a lot of games I missed. If there is an obvious game missing it's either because I never got to play it or I really didn't like it. Feel free to post comments on the list. Tell me what you thought of the list, what's wrong with it, what your list was, or anything like that :P.
Now we can only hope 2011 will be a great year for gaming as well.