Insert "watching it for the plot" joke here
Its another one of my Gamespot blogs that has nothing to do with games! Yaaaay!
I'm actually quite hesitant to post this. Its really long, somewhat harsh, and it'll probably ruffle some feathers or get me some unfollows. Oh well. If you can't stand the heat then get out the kitchen. Press the back button.
Today I want to talk about a little anime called Free. Well that and the completely offensive yet unsurprising reactions that have sprouted about as a result. But first let me tell you a little about it and my opinion on it.
Free is by Kyoto Animation, the same people who brought us K-ON, Tamako Market, Clannad, and Chunibyo demo koi ga shitai. Free bears many similarities to KyoAni's previous works. Except this anime stars all male protagonists and contains a hefty amount of fanservice aimed at the ladies. Its over the top, silly, and ridiculous. Its basically a bunch of high school boys in a swimming club. They aim to compete in the championships against a rival who goes to another school. Said rival used to be a close friend of said high school boys.
I don't consider it good. It features the male equivalent of jiggling H cup breasts and panty shots to carry the show. It is airing now and I am 6 episodes in (halfway through) and there has been little to no character development. I've heard people describe it as "K-ON with guys and swimming." But trust me, its not. What made K-on so great was its fun, loveable characters and their amazing chemistry and interactions. Free is almost devoid of that. Sure its characters are likeable enough, but they feel empty. In a slice of life anime, characters are everything. So the fact that Free's characters are so weak makes the entire anime suffer as well.
Despite that, Im kind of enjoying it, though Im severely disappointed in it. I really expected K-on with guys and swimming. But it doesnt have K-on's spark, it doesnt have its chemistry, its missing k-on's special something. Free is simply one of the few ecchi anime, along with High School of the Dead, Mnemosyne, and Ikkitousen, that I enjoy simply as guilty pleasures, but acknowledge that in terms of character and story, they just arent that good and will probably be forgotten in favor of the next ecchi anime that will push the envelope even further over the coming decade.
The critiques of Free that I've been seeing are nothing like mine though. This is what I've been hearing in reaction to this anime:
"GHEI GHEI GHEI GHEI GHEI GHEI!!!"
"Only gay guys and horny old women like this!"
"Maybe now the feminists can STFU about anime being sexist!"
Well that last one is really laughable, seeing as I can count on one hand the times Ive come across anime fans complaining about an anime being sexist. But I digress. You see, Free's biggest offense doesnt seem to be its vapid and lifeless characters, its uninteresting story, its attempt to give us the same old package in some new wrapping paper, or its lack of actual swimming despite it being a sports anime.
No dear, in the eyes of these certain anime fans, Free's biggest offense is that it caters to women, its gay, and it needs to die in a fire.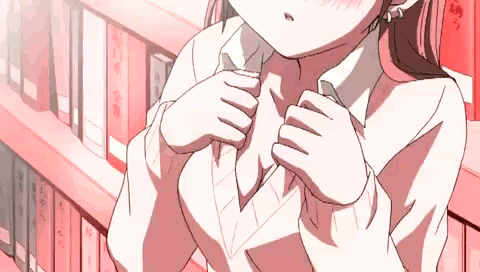 Free: bad. This: fine and dandy
I wonder if these same people kicked up a storm over Ryofu and Chinkyuu's sex scene in the first season of Ikkitousen. Or the multiple lesbian sex scenes in Mnemosyne. Or the useless bath episode in High School of the Dead that had all the female characters and their G cup glory prancing around naked and feeling each other up. Or Hitagi Senjogahara in the most recent season of the Monogatari series telling Tsubasa Hanekawa that she really wants to take a bath with her so she can see her breasts. Did they treat these anime like they treated Free? I doubt it.
This is not even limited to the world of anime. According to some very trustworthy (sarcasm) netizens, the male stripper movie Magic Mike is also gay. So are bronies. So is Justin Beiber, One Direction, and every other boy band/male teen pop star ever. So is showing any kind of affection for your male friends. Purses sure as hell aren't manly, thats why you have murses or manbags. Emotions and crying are also gay. So is pink and dancing and god knows what else.
When it comes to things like Magic Mike and Free, I frequently encountered straight men who ask people "Is it ok for me to watch this?" If they make it past that stage and just watch the darn thing, then they'll frequently remind us that they are super straight or that they only went to see it with their girlfriend. Dont get me wrong, not all straight men are like this. Many straight men can watch stuff like Free or Magic Mike and not need to say every 7 seconds "But Im not gay!"
Personally I find it annoying. I can't speak for all women, but I personally don't feel the need to let everybody know of my heterosexuality while watching some ecchi anime or something thats obviously meant to turn on men. Hell, at a friends birthday party, I put on High School of the Dead and watched it with a group of guys and girls. But none of the girls in the room felt the need to shout out "ITS GAY" nor did I feel the need to turn over to everyone every 5 seconds and remind them that I am indeed straight. I like Hyperdimension Neptunia and have expressed interest in playing Senran Kagura. But I feel no need to remind everyone that I'm not gay when I mention these games.
Some (once again, this is the key word here) men seem to think they need to bash anything they deem not manly to reaffirm their masculinity and let everyone know that they are manly men and not pansies. And stuff that appeals to women and gay men tend to fall under that category. Cuz what guy wants to be a woman? Women arent manly! Also, why do you think the phrase no homo exists? To let people know that you aren't gay despite that thing you just said that could totally be constructed as gay! Because In the eyes of the manly menz, gay men arent manly.
Oh please shutup you goddamn troglodytes. Im sick of this shit. I would like to say that no one gives a shit if you're a straight man and want to watch stuff like Magic Mike or Free, but apparently the no homo police make it hard for reasonable people to do so. They need to remind everyone that if its not manly like sports, beer pong, porn (but not gay porn, unless its lesbians!), or whatever, it is awful and should not exist. It should be bashed into the ground and burned alive. You, a manly man, should not like it! If it aint manly it aint worth doing.
Now I know one of two things are going to happen:
1.)    Someone is going to tell me Im overreacting
2.)    Someone is going to take this as an attack on masculinity and men (even though its not) and call me a raging feminazi (which I am not)
I dont really think Im overreacting. This is also not an attack on all men and masculinity. I take no issue with men. I take issue with men and women who reinforce this harmful and innacurate definition of what masculinity is and what it should be at all costs.
For example, I take issue with people who call bronies gay, and weird just for liking My Little Pony, and tell them to go watch manlier cartoons like Adventure Time and Regular Show. Let those guys like My Little Pony! Its not hurting you. I take issue with the people who feel that calling Justin Beiber a woman and gay every 10 seconds is somehow cool and people will see them as super manly. I take issue with those who tell a guy who needs help to "man up" when what that guy really needs is an ear and a shoulder to lean on. I take issue with stupid dudebros who think acting like misogynistic man children is cool and manly all the while forcing this idea on other men through ridicule and even violence. The women who reinforce this are even worse in my opinion. I also really take issue with those who treat women and homosexual men poorly as a result of this.
Goddamn, stop that, please, you immature, insecure, children. For the men who do that, if you were really secure with your sexuality and masculinity, or maybe if you were even a decent human being, you wouldnt be saying things like that. For the women who do that, have fun never finding your nice guy and only going after guys who will subsequently treat you like shit and turn you into another one of those women who go "where are all the good menz!?"
And to swing it back to my original point, yes, I take issue with people who mock Free simply because they think its gay.
Now I know I can be pretty hard on ecchi anime too. But Im sure I've never denounced an anime, or anything for that matter, simply for having lesbians or yuri undertones. I critique story, characters, art, sound, pacing, execution, etc (most of this tends to be awful in many ecchi anime). And that may involve critiquing an anime's reliance on fanservice to carry the show. But I'm not so insecure with my sexuality that I need to constantly pick on say, Ikkitousen, and bash it simply for having lesbians. Thats far from the reason why that anime is so poor.
In fact, I think Free is somewhat poor too, despite the fact that its catered exclusively towards me. But Im not about to hop on to MyAnimeList.com and make a review for it that says this:
HAX E SUPERGAYHAX E SUPERGAYHAX E SUPERGAYHAX E SUPERGAYHAX E SUPERGAYHAX E SUPERGAYHAX E SUPERGAYHAX E SUPERGAYHAX E SUPERGAYHAX E SUPERGAYHAX E SUPERGAYHAX E SUPERGAYHAX E SUPERGAYHAX E SUPERGAYHAX E SUPERGAYHAX E SUPERGAYHAX E SUPERGAYHAX E SUPERGAYHAX E SUPERGAYHAX E SUPERGAYHAX E SUPERGAYHAX E SUPERGAYHAX E SUPERGAYHAX E SUPERGAYHAX E SUPERGAYHAX E SUPERGAYHAX E SUPERGAYHAX E SUPERGAYHAX E SUPERGAYHAX E SUPERGAYHAX E SUPERGAYHAX E SUPERGAYHAX E SUPERGAYHAX E SUPERGAYHAX E SUPERGAYHAX E SUPERGAYHAX E SUPERGAYHAX E SUPERGAYHAX E SUPERGAYHAX E SUPERGAYHAX E SUPERGAYHAX E SUPERGAYHAX E SUPERGAYHAX E SUPERGAYHAX E SUPERGAYHAX E SUPERGAYHAX E SUPERGAYHAX E SUPERGAYHAX E SUPERGAYHAX E SUPERGAYHAX E SUPERGAYHAX E SUPERGAYHAX E SUPERGAYHAX E SUPERGAYHAX E SUPERGAYHAX E SUPERGAYHAX E SUPERGAYHAX E SUPERGAYHAX E SUPERGAYHAX E SUPERGAYHAX E SUPERGAYHAX E SUPERGAYHAX E SUPERGAYHAX E SUPERGAYHAXSome asshole
Yes that is an actual review on the site. Yes its been reported. No it has not been taken down since it was uploaded on August 3rd. Yes, 49 of 182 people marked that garbage as helpful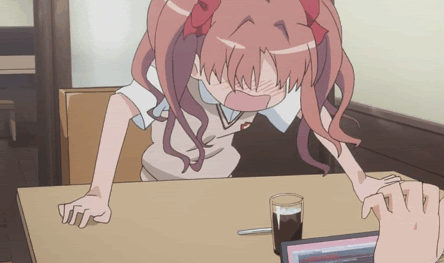 Thats more or less what negative reviews of Free consist of. Then again, a lot of the people on MAL who post reviews before a show is even done airing tend to not be that bright anyway. But still, this is appalling.
So in conclusion, stop reinforcing your warped and ignorant definition of what a man is and forcing it on other people. Also get off of youtube and other social sites going around trying to win manly points by calling everything you deem not manly as gay or for women and little boys (which is insulting to all 3 of those groups). Those of us who are comfortable with our sexuality and masculinity or femininity hate you, your face, and your guts.
Also, bash Free if you hate it. Do it. Why? Because it really is blatant pandering at its finest. It doesn't get excused for using guys instead of girls. Bash its reliance on fanservice over substance. Bash the terrible dubstep song they used in the first episode. Critique its lack of character development and hollow characters. Critique its poor execution, lack of actual swimming and competing, and story.
But dont just say Free is bad because "its for women and its sooooo gay!"
Because I will punch you in the clavicle.
/endrant