I just got home from seeing Looper, and my head is still swirling from the whole time travel/loop thing, and my stomach is still swirling from a large popcorn and frozen coke that I really could have gone without. The last thing I want to do tonight is look at food, so how about some games instead? YES. GAMES.
Sadly, I'm still without my PS3, despite all my hopes that Sony would return to me a working 3rd Station of Play by now, I can only pray that it arrives by this time next week because my backlog is getting RIDONKULOUS.
This week I managed to score a sealed Far Cry 2 Collector's Edition. Never was a big fan of the game, but this CE is just so pretty. Ebay ~AU$50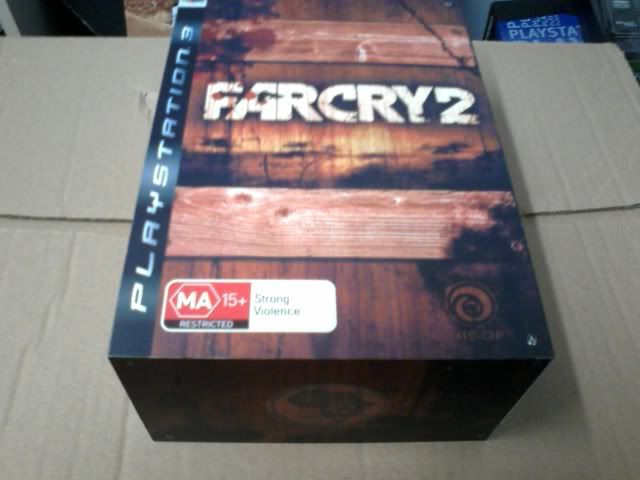 The wooden box is splattered with some slick bloodstains. Contents include a behind-the-scenes DVD, a T-shirt, a map, a very pretty hardcover art book and of course, a sealed copy of the game.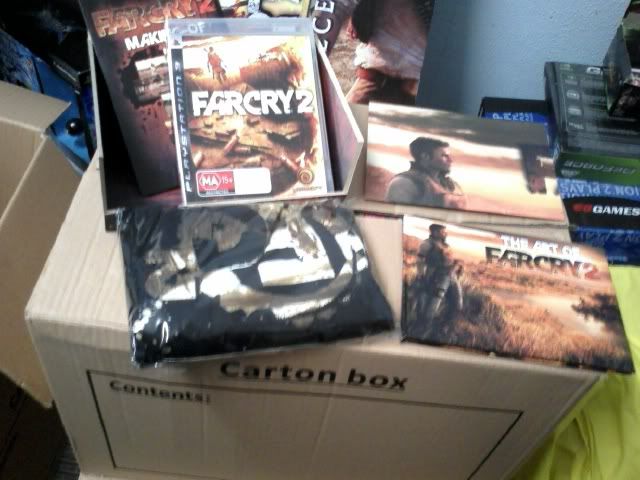 I also picked up a new copy of Heavenly Sword. I already had this game but only a used copy with several unfortunate marks on the disc. This one is all shiny, and part of the new Essentials Range that launched in PAL countries about 2 weeks ago. AU$24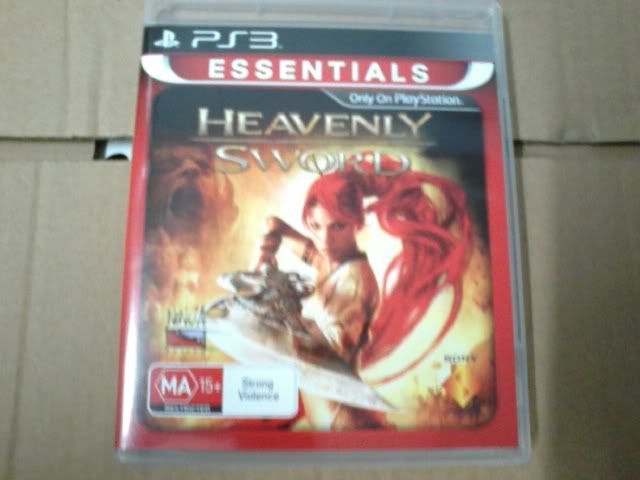 Lastly, I scored this adorable Sackboy Nathan Drake on eBay.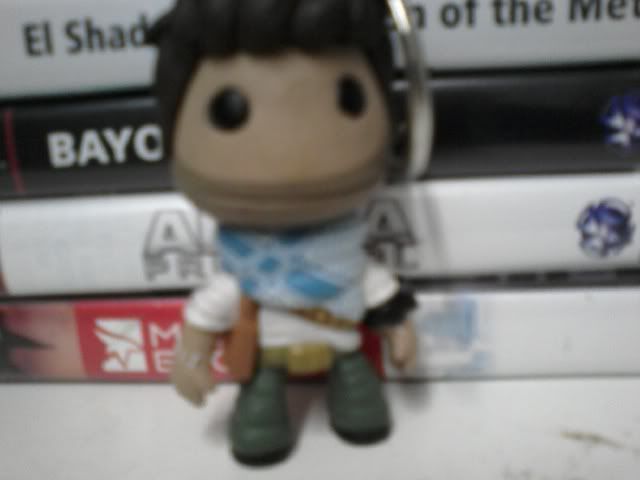 Click here for another shot
Unfortunately, not much else arrived this week. Damn Australia Post.