"We are disinterested in making mini-celebrities out of douche-bags" - Says a particularly pissy Treyarch designer who has droves of obnoxious CoD enthusiasts rather unceremoniously showcasing the obvious fact that he already has a broken MP on his hands, even before the latest grey glob descending from the Activison conveyor belt was officially released.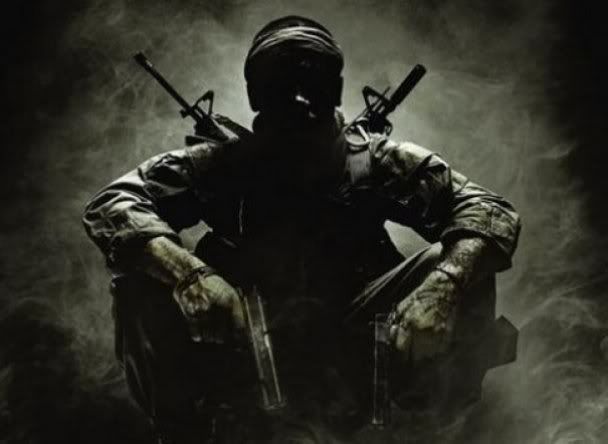 Another November, another large mass of youths and middle-aged malcontents waiting hours in lines (or even commiting armed robbery) to obtain the newest Call of Duty and be able to jump head first into its swiss cheese multiplayer and the cesspool of modern gaming culture that inhabit it.
The ensuing countdown towards numerous petty fanboy-driven forum wars and showboating oriented Youtube uploads courtesy of shameless attention whores teamed coinciding with plenty of half-assed developer apologies and patches in time for the holidays has now become an accepted inevitability this time of year when it comes to the FPS genre.
A personal inevitability of my own then commences, the bombardment of questions as to why I only sparingly play the major shooter clones of a given year at their respective releases before an extended break away from it. I simply answer that I am kind of like a driver slowing down to gawk at the commotion around a wreck for bit, one who may come back around when the road is eventually clear (or as cleared up as it realistically can be). With a game like Black Ops the foul mouthed middle schoolers and endlessly persistant boosters / cheaters need some alone time first.
In the end I suppose my real annoyance is not the shooter itself, merely the brand of insufferable a-holes they tend to attract. All I can say is the corporate shills at Activison, EA, Bungie, Epic, and the goons that pollute the online communities of modern online shooters.. you truly, truly deserve each other.