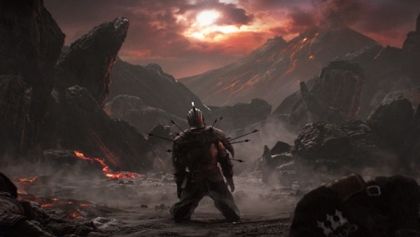 When Namco Bandai stated last week that they'll be going in "guns blazing" and handle the upcoming sequel to their niche cult-hit Dark Souls as a "massive, massive" AAA release, it immediately put many Demon's / Dark Souls fans like myself on notice in regards to its future. The escalating potential of the series ultimately succumbing to a similar fate as that of Resident Evil, Dead Space, and all the other grossly misguided, bloated and compromised AAA commercial "failures" released over the last few years has become a bit disconcerting for a good chunk of it's modestly-sized, but passionate fanbase.
In a recent post, Jim Sterling of The Escapist puts the legitimate fears of the game's fans and the broken mentality of AAA publishers into perspective quite well: click here for the video link.
The video pretty much covers most of my own thoughts on the matter. While I do cling to some hope that Dark Souls will somehow find a way to stay the exception to the same old tired industry trends, I'll admit it's getting harder and harder to ignore the writing on the wall. Deep down I always knew the surprising success enjoyed by the series up to this point was like blood in the water that was only attracting corporate sharks who would inevitably seek to devour everything that made these games what they were.. all for the faint chance of being the next mainstream approved clone of the current western-developed cashcows. 
Aside from their growing number of overhyped failures, there is one thing that I can say AAA publishers have consistently succeeded at these days: making it loud and clear to any niche title's fanbase that their loyal patronage will simply never be enough. They've firmly established that it's just more important to them to risk everything in an effort to appeal to larger audiences that'll never actually give a sh*t about their games, than it is maintaining the fixed audience that actually does. To them, why settle on the revenue their franchises can realistically produce, when they can shoot for a grander piece of the pie they can never truly have outside of their own personal delusions?