I just woke up and I don't really feel like doing anything so I thought I would make Part 2 of which Character Am I?
First I'll tell you about yesturday. So yesturday I was busy all afternoon. My sister and her friend invited me over to her house so we could let my dog and her dog play around for a bit. We decided we were going to go to her grandmother's house and plant some trees. My sister's friend older sister(sorry if that was confusing) was feeling lazy and she asked us to clean the whole apartment for her. She said she would pay us, so we all said yes. Anyways we didn't get to go plant any trees because it was almost supper time so I went home and watched a couple of episodes of Dawsons creek.
OK so here is Part 2:
Dawsons Creek
Andie McPhee
FRIENDS
Joey Tribbiani
How I Met Your Mother
Marshall Eriksen
Moonlight
Beth Turner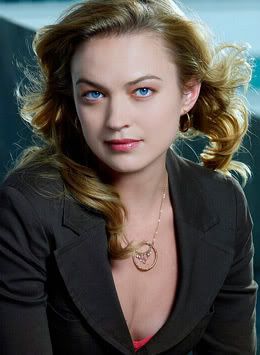 There was another tv.com glitch. I was editing my post because I made some spelling mistakes and it said "Invalid Board" or something similar to that. When I went on my profile it said that I had no blogs. I went to see other people's profiles and it said that they had no blogs either so I had to log off and waited a couple of hours and went back on again.