So E3 Is officially Over and Ive got to say that it was the best E3 in years!!
Lots of Great games were shown for the first time and lots of new games were announced!
But here is my list of the best games i saw in E3,
if you feel like ive missed a game feel free to write it in the comments!
=============================================================
#8 - Assassin's Creed IV Black Flag [Ubisoft]
Even though it had the weakest cinametic trailer of The previous games at E3, the demo was impressive!
#7 - Dead Rising 3 [Capcom]
The Return of the series on the next gen, with even more zombies and more freedom!!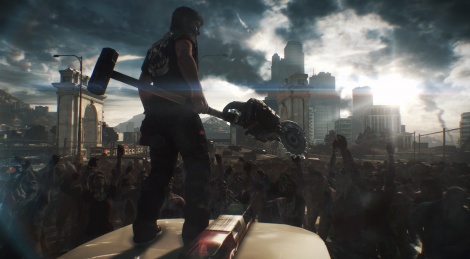 #6 - Batman Arkham Origins [WB Montreal]
Not as Impressive as Arkham City's Presentation at E3 2011, but still a very entertaining Demo and Trailer
#5 - Titanfall [EA, Respawn]
From the Creators of the Modern Warfare series, comes a new IP a Futuristic Shooter with Robots!!
#4 - Infamous Second Son [Sony, SuckerPunch]
The Third game in the Succesfull Infamous franchise stars a new protagonist with tons of new powers
to play with, the trailer also revealed the Graphics which are INSANE!!
#3 - Metal Gear Solid V: The Phantom Pain [Konami]
New Open World Environments, Sick New graphics Engine, Snake is Back!! YES Please!!!!
#2 - The Witcher 3: Wild Hunt [CD Project RED]
Even though i only saw a 2 minute gameplay trailer, those were my best 2 minutes of my life!
#1 - Tom Clancy's The Division [Ubisoft]
Best Looking game I Have ever seen in my life!!!
The attention to details in the demo is insane, and the premise of the game which is, 
Open World Shooter MMO set in New York, Is freaking awesome, Ubi you surprised us Again!!