...the unrelenting guilt that resides in the back of my skull for not writing one for over half a year. :cry: Seriously. It's so bad, people still think I'm in Mexico. And that was like four months ago. :P
So, I've added a few more games to my small and humble PS2 collection since we last met.
1---- Metal Gear Solid: The Essential Collection
I received Metal Gear Solid: The Essential Collection as a belated (due to my absence from the U.S.) birthday gift from my good friend and cousin, podisdope. Receiving such a gift planted a big smile on my facial profile, right between my nose and chin.
It all started with MGS3. I'd played it whenever I visited my cousin. I'd played through it once... twice... thrice! Then, I moved on to MGS2, beat it a couple of times, and went right back MGS3. A few years later, I played the first PlayStation release (by questionable means) and ultimately decided it was one of my favorite series of all time.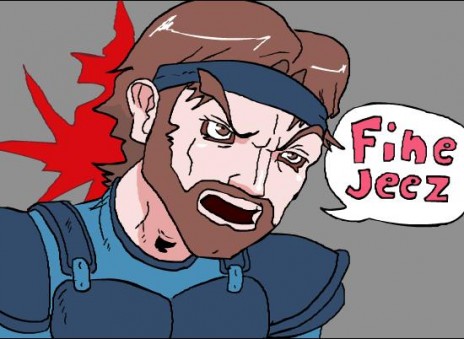 Being up in my top 5 game series, if not my absolute favorite, I was glad to finally have the PS2 portion of the saga in my possession. Now, all I need is a PS3 for MGS4 and the upcoming MGSR. I'll be taking donations. :D :lol:
2---- Need For Speed: Most Wanted: Black Edition
A little more recently, say a month ago, I bought Need For Speed: Most Wanted: Black Edition. Ever since owning Need For Speed 3: Hot Pursuit for the PSone as my first console game ever (about a decade ago), I had taken a significant liking to racing games. Midtown Madness, Monster Truck Madness 2, and Lego Racers had all crossed my path in the great highway that is video gaming. As of 2004-ish, my interest started to decline mostly because of a lack of an Internet connection, or any computer literacy for that matter. Without news on new and upcoming games, I slowly, but surely, started to forget about the racing genre.
About a year ago, I saw my brother playing a game that a cousin brought over. This turned out to be NFS: Most Wanted. Weeks later, my cousin would bring over NFS: Carbon. I would just sit on the couch and watch them play as the street lights and colorful cars zipped across the screen. I felt the "need for speed" coming back.
What really made me get back into the genre was my visit to Mexico. Yet another cousin owned Most Wanted (by questionable means. I mean, come on, it is Mexico) and allowed me to start a new profile. I had a blast racing through the blacklist... or at least half of it, anyway.
The GameStop price tag of $10 was well worth paying for this hell of a game. I'd recommend it to anyone that still owns a PS2. :)
-----
So, that about wraps up my blog entry. I hope I didn't bore you too much with my history with video games and my past gaming experiences that define my gaming preferences today.
...so, yeah... :D
P.S. And just for fun, leave a comment listing some of the first games you've played or games that have paved the way to what define your gaming today. 8)
P.P.S. That first pic is from Egoraptor's Metal Gear Awesome flash animation. Go check it out or something. :D (MGA1 and MGA2)