In the beginning, it had a lovely user interface that is nicely organised and aesthetically pleasing. It just felt like the centre of games.
Now... Microsoft decided to screw things up and changed it to this disaster.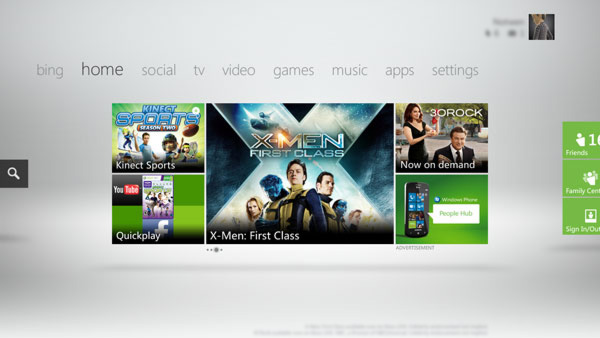 My simple question is, why the hell did Microsoft do this? As a result, the Xbox 360 is now more of a casual & media console than it used to be... It seems that Microsoft have lost their plot. The Xbox 360 is a gaming console. I don't think Microsoft understood this.
And THIS DISASTER! A bloody disaster that almost crashed the gaming industry!
It's upsetting to imagine how it just blew all good games away. This is why many people are saying that the 360 has no games. Microsoft has shifted their focus on shovelware and casual gamers.
Another thing...
Why... Why the hell would Microsoft charge players for online gaming when Steam and PSN does it for free? Steam and PSN are also as superior as Xbox Live. What are people paying Xbox Live for? I don't know. Maybe a couple of useless features that nobody is using. Wonderful Microsoft, you're the sunshine of the gaming industry... NOT.
Poor hardware quality.
Also lol at DVD drive. Lol at battery bollocks at the bottom of the controller. I've had a lot of issues with the 360 accessories, they all are faulty. Even the analog sticks on my controller doesn't return back to the centre normally.