Hey yall! I haven't made a blog in a while and I'm tired of seeing my e3 post when I'm on my page, so here goes! To start off with I've decided to stay out of next gen for a while. I like how the PS4 looks but none of the launch games excite me so I decided not to preorder even after hearing how they are starting to sell out already. With so many games still coming out for PS3 and a backlog I still need to catch up on, new consoles aren't really exciting me that much I will likely get one mid to late next year when some more games come out. I do also plan to get a Wii U, mainly for Smash Bros. 4 because I don't think I'll be happy just playing it on the 3DS. Other games do interest me though like Super Mario 3D World, Sonic, and Mario Kart 8.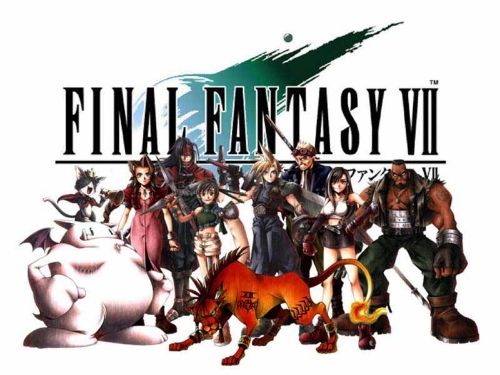 I was thinking of something to play on my laptop now and then so when Final Fantasy VII released on Steam so I decided to pick it up. I've played the game several times before but never completed it so I decided I'll make that my next goal. The cross-save feature is nice now that's working so now I can play it on my main PC and laptop quite easily. The graphics look a little more crisp and the character booster is a waste as that would break the game(since it can't be undone) so I wouldn't really recommend paying $12 for it like I did if they have it already. The game also has a weird open mouth glitch where NPCs just stand there the whole time with their mouth wide open at times. It especially looks funny on Sephiroth. I don't regret the pickup though because I think I'll be more likely to finish it this way. I thought about putting on the Vita but didn't want it taking up that much room on the memory stick. I'm not that far yet, I just recruited Yuffie but I've started playing it more.

Now I'll talk about a game most of you have never heard of that I picked up on PSN this week. It was full retail release in Japan and the US version was $20 with the DLC so I don't mind it being digital only too much. Still it would have been nice to a physical version along with G.Rev's other game for the PS3, Under Defeat.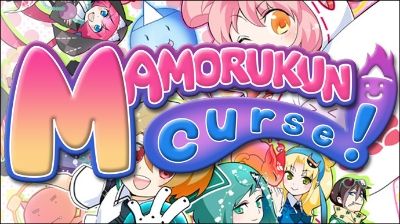 I've only played through the arcade mode, but Mamorkun Curse! has been really fun so far. Between this and Under Defeat it has me sold on any shmups that G.Rev develops. Under Defeat was fairly easy as the genre goes but this one will take much longer to master. I will attempt it but some of the trophies sound really hard like beating the game without losing a life with every character(of which there are six of them). 
It doesn't seem as extreme as some other bullet hell games I've played because of the inserted slowdown but I haven't played the other modes, extra missions, and higher difficulties yet. I might get more playtime out of this then a lot of other shmups. The design reminds me of Touhou, of which I need to play more of those as well. The game has a story but from I've seen so far it isn't that well written and is an excuse for girls(and effeminate boys) to shoot stuff up. The game is fun though, and plays a shmup for the story?
As for that backlog I mentioned earlier I did also buy Project X Zone and Shin Megami Tensei IV for the 3DS but I haven't touched either of them yet. SMT IV along with Fire Emblem did also get me $30 in eshop money but I haven't decided what to spend it on yet. Aside from those I also bought Kirby's Dream Collection for the Wii from Best Buy as it was on sale for 8 bucks. It was too good a deal to pass up and I've never played Kirby's Dream Land 2. The rest are just nice to have on disc.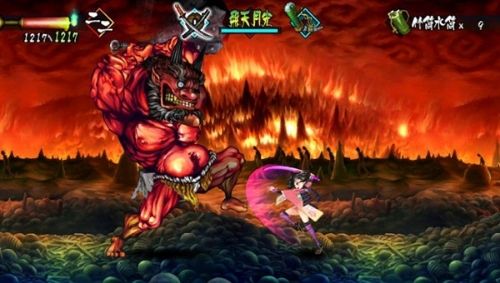 The other recent game I bought(and played) was Muramasa Rebirth. I had played it on the Wii before but the game looks gorgeous on the Vita OLED screen. The controls are also a lot better since the game has a dedicated jump button now. I finished both story modes but now I need to get the other endings and beat the game on Chaos(which is the name of hardest mode iirc). It's an excellent beat em' up/RPG that I'd recommend and it has me more looking forward to Dragon's Crown now(which I may or may not preorder still as it comes out the same week as Tales of Xillia and I'm not sure I'll swing both).   
Well that's about it. My birthday is coming up on the 29th so I might be doing something for that. I'm not planning anything myself and intend to stay home but that doesn't usually happen. XD