Some of you may have noticed (via GetGlue) that I recently rewatched Moonlight. While making a list on IMDb of my favourite TV couplesI found myself really missing them. Most of them are from past shows, so I picked Mick/Beth (Moonlight) at random, and rewatched it. Whenever I think of Moonlight I inevitably think of Blood Ties. The shows have so many similarities. And here is where I have decided to explore those similarities, as well as their differences.
The Basics
Moonlight: 16 episodes
1 season
Blood Ties: 22 episodes
Seasons? Depending on who you ask, or which network it was advertised on, it was one season of 22 episodes, or 2 seasons of 11. Since the first episode aired in March, and the 12th episode aired in October, I tend tobelieveit was one season with a long mid-season break.
Moonlight: CBS, September 28, 2007 - May 16, 2008
Blood Ties: Lifetime, March 11, 2007 - January 8, 2008
Moonlight features Mick, a vampire, who is a PI who regularly partners with Beth, a reporter, in his investigations.
Blood Ties features Vicki, a PI who regularly partners with Henry, a vampire, in her investigations.
I think everyone knows the stars of Moonlight. They are rather familiar faces.
Alex O'Loughlin (Mick)
Famous for Hawaii Five-O, The Back-Up Plan, and being hot.
Sophia Myles (Beth)
Famous for Underworld and Tristan + Isolde.
Jason Dohring (Josef)
Famous for Veronica Mars
Shannyn Sossamon (Coraline)
Famous for A Knight's Tale and 40 Days and 40 Nights.
The cast of Blood Ties is less famous, but perhaps still familiar to some of you.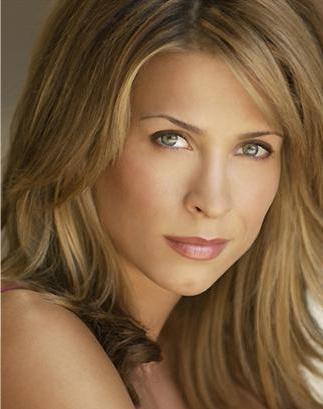 Christina Cox (Vicki)
Guest appearances in such shows as Due South, Stargate, CSI, Bones, Dexter, House, The Mentalist, and 24. She also had a somewhat notable role in The Chronicles of Riddick and was one of the stars of the short lived Defying Gravity.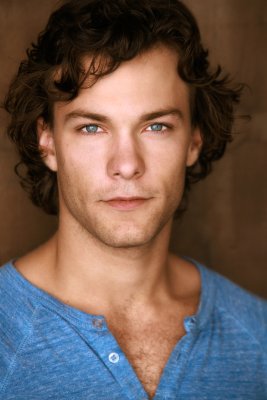 Kyle Schmid (Henry)
Guest appearances in Degrassi, CSI, and Smallville, as well as small roles in The Pacifier, A History of Violence, and The Covenant.
Gina Holden (Coreen)
She was one of the stars of Harper's Island and Flash Gordon, as well as guest appearances in Smallville, Flashpoint, Supernatural, and Legend of the Seeker. She also appeared in Saw 3D and Final Destination 3.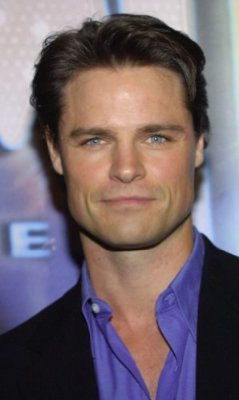 Dylan Neal (Mike)
He had recurring roles in Sabrina, The Teenage Witch and Dawson's Creek, and made guest appearances in CSI, Psych, Stargate, Human Target, Rizzoli and Isles, and Smallville. He also had a small role in Percy Jackson and the Olympians.
So, a little less famous but still familiar to TV aficionados like us.
Relationships
Each show features two men and two women, and each features a love triangle, although the format of the love triangles is different.
In Moonlight the love triangle is between Mick, Beth, and Coraline (vampire ex-wife); while in Blood Ties it is between Vicki, Henry, and Mike (cop ex-boyfriend).
Two women and a man, and two men and a woman, but in each case it is the star with two prospects. The star is usually supposed to be the most desirable person in a show, so this makes sense.
Now, this is where the similarities in the relationships end. Mick hates what he is and therefore is hesitant to bring anyone into his life. Henry, on the other hand, is very charismatic, confident, and experienced (turned in 1536), and he has a passion for life. He pursues Vicki relentlessly, but unfortunately she is a woman who lives for duty and service, and would never live for herself if it would compromise her work.
Both OTPs come to a head in the finale, and thanks to Mick's speech in Moonlight, Beth relents.In Blood Ties it is actually both men who come to Vicki in the finale, but she refuses them both. Damned stubborn woman! Although it is the star that is the center of each triangle, it is not the star that confronts the relationship in Blood Ties, it is the men, in all 3 cases.
The extra character who is not part of the love triangle in Moonlight is Josef, a vampire, businessman, and best friend to Mick.
In Blood Ties the extra character who is not part of the love triangle, Coreen, is the receptionist for Vicki's PI business. She is a goth and a bit of a vampire groupie.
Story
Moonlight: Filmed and set in LA.
Blood Ties: Filmed and set in Toronto.
Moonlight is primarily an episodic crime series, with the main arching points being Mick and Beth's relationship. As well as the occasional recurrence of Coraline and her family. I suspect they would have become morerelevantif the show had continued. Although we meet several vampires besides Mick, most of the crimes featured are regular human crimes. There is the occasional criminal vampire, but absolutely no other supernatural beings whatsoever.
Blood Ties is also primarily an episodic crime drama, but Vicki and Henry's relationship isnt really an arching story because it is constant, due to the fact that they spent much more time together than Mick and Beth and because of Henry's relentlessness. And they are far less guarded with each other. There is also the occasional recurrence of Henry's sire, also a mysterious and beautiful woman, Christina, but she is far less relevant than Coraline. As far as I can remember every single crime featured in Blood Ties was committed by a supernatural being. I would say this is the most prominent difference between the two shows. Every episode features a demon, werewolf, witch, or ghost, as well as several other creatures and even episodes that dealt with time travel and reincarnation. This is why I have never rewatched Blood Ties. Although I prefer it and I prefer Vicki/Henry over Mick/Beth, I chose to rewatch Moonlight because I find Blood Ties quite disturbing at times, and when I first watched it it would often keep me up at night.
Vampirism
Moonlight
Prolonged sunlight weakens you. A day in the dessert can kill you, a walk to the corner store is fine.
Steak in the heart paralyzes you.
Sleep in a freezer to prevent decay.
Blood Ties
Like in True Blood, you dont burst into flames, but you get charred rather quickly in the sun.
Steak in the heart kills you.
Sleep in a bed.
The ability tocompelsimilar to The Vampire Diaries.
Conclusion
Both shows are a fun watch (well, in a manner of speaking. :P See above), and feature interesting characters, but I much prefer the characters in Blood Ties. They feel more real and their relationships feel real with real problems and I adore the chemistry between Vicki and Henry. Not that I dont love Mick and Beth! And although Blood Ties often scared me, I found their cases much more interesting and compelling.
But Moonlight is definitely the more satisfying show. With more pleasant stories and a happy ending. Also, Moonlight has more attractive actors. XP Yeah, that counts. The most attractive of both series, imo, is Henry from Blood Ties, but besides him all the most attractive actors are in Moonlight.
One more thing, because it makes a difference. I watched both of these as they aired. I came in a few episodes late for both, but I was caught up and categorized a fan when I heard of thecancellationof each. I grew to love the shows over the months, not just over a matter of days that it would take to watch them now. When Moonlight was canceled I was disappointed but ok. It had a decent ending. When Blood Ties was canceled I wasdevastatedand spent a lot of time on forums and fan sites and signing petitions. See this blog for proof. :P
So, whether you have watched these shows before or not, you are now well versed in their similarities. Congratulations. :P