... I'll leave you with hints. Not that they'll make any sense. Well, all but one or two, maybe. By the way, did I ever tell you indie-developing is dead? Jumping the gun by taking the EA route might've screwed me, especially when it comes to the latter 'logo'.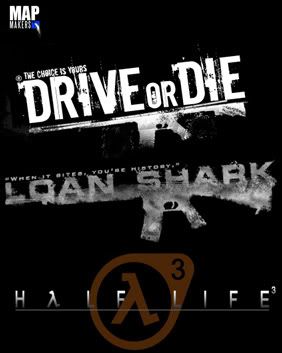 If anyones interested; I can try to find a place that hosts PDF's incase someone's interested to read 'em. Doubt that the first two will, but the third; Who knows?
Oh, and to second the interested bit again; A review(NLFHR) for Bad Company as well as the free Halo 3 DLC tomorrow. Or the day after tomorrow. Incase the two-day-pause thing comes again.
And another 'Oh, and'. Yeah, I know. I like to recycle logos. Trademark sty1e as people call it.