Ditching the Paradigm: The Death of Hugo Chavez, the Anarchist Outlook, and the 'Third Way'.
If you're a regular reader of OT, you'll be somewhat familiar with the fact that I always seek to attack what I deem are flaws in arguments or logic regardless of where I stand (feel free to contest this in the comments). There's been many threads where I would attack Islam where it deserves to be attacked and also defended Islam from what I deem to be unfair criticisms. Same thing with Israel, I attack Israeli policy where it deserves to be attacked and I often defend Israel where it deserves to be defended.
What does this have to do with the title? Well, lets start with Mr. Chavez. I was arguing on Reddit with someone who said I was an American/CIA apologist when I criticized Chavez's human rights record and because I called him an "authoritarian criminal." When I received this response (being called a CIA apologist) I told the user "Don't even get me started with the CIA. If you think I think Chavez is criminal, just listen to what I have to say about America and the CIA."
There's a paradigm in modern international relations. It is that you either support and kiss the shoes of U.S.A et al, or you're with the "anti-imperialist freedom fighters" of Iran, Cuba, Russia, Venezuela and other criminal states who justify their existence on the basis that America once f*cked with them (which has some merit, don't get me wrong. America has committed crimes in some of these places). So, within this paradigm, one is forced to pick a side, either support America et al when they are right and ignore when they are wrong or do the same to Iran, Russia, Syria, etc. 
Now, regarding anarchism. I won't get too deep in my thoughts about the anarchist form of social organization, but my relevant thoughts on anarchism can be summarized in the following: we live in anarchism. For me at least, anarchism is simply the idea that no state is holy or deserves to be worshipped because it is simply a human creation and if your going to run a state, you can expect to also do some immoral and criminal things. Perhaps its unavoidable. I start with the assumption that all states are predisposed to do harm. This allows me to criticize every state where it goes wrong regardless of my current biases, why? Because I don't consieder the state to be holy.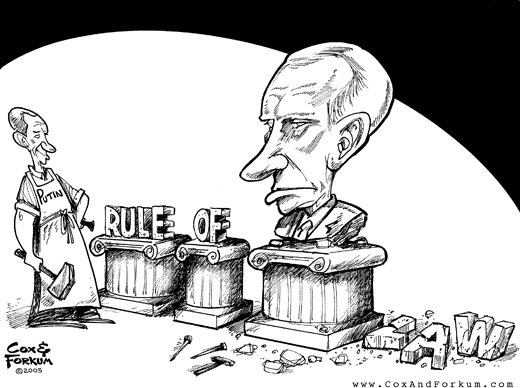 So for me, Chavez is a criminal, Obama is a criminal, Khameni is a criminal, and the list goes on. 
If one wants to properly judge the action of a state, or look at international affairs with a sense of morality and justice, they're going to have to start ditching this paradigm that has been forced upon our mindsets by both sides in the game (America v Iran/Russia, etc). They're also going to have to stop consider their states as holy entities and they're going to have to stop apologizing for their crimes. Criticize all where they desrvie it and defend all when they deserve it. 
Now, the "Third Way."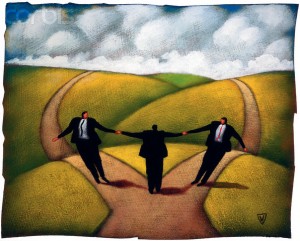 So, this is going to mainly relate to Arab politics, but it can apply in other places going through the same dilemna really. 
The paradigm that has been established in the Arab World is similar to the one established in the global arena, it is that you are either with secular dictators or you are with Islamic fundamentalists (or as I like to call them, "bearded a55holes."
Don't support Assad? Well then surely you must support the Muslim Brotherhood and the Salafists! Dont' support Mubarak? Well then surely, you are with Morsi and his friends!
This paradigm is re-established constantly in international and Arabic media and it is what is holding Arabs back. I've said before that there are no bigger ciminals in the ME than the "bearded a55holes" because it is their existence which has helped justify and solidify decades of tyranny by secular dictators. There is a perception that there are only two options in the Arab World: secular dictators or a theocracy.
There is a "Third Way" though. It is the way of Democratic Arab Secularism. Elections in Egypt and Tunisia have showed that there is support for secular parties and Arabs are slowly starting to realize that there is a "Third Way" to move forward, one that doesnt involve religious authoritarianism or secular authoritarianism. There is a way for the Arab World to move forward that doesn't involve bending down to America or bending down to Iran. The "Third Way" ditches the old paradigm and looks out for the rights and genuine interests of the people of the Arab World by establishing a democratic and secular society. 
I can only hope more people start to see this third option.