AQWBlaZer91 Channel Update: 11/06/2013: Tales Of Series 2013 First Impression
Just when Square Enix continued their disappointing new releases of Final Fantasy, Namco Bandai brings forward excellent news for the series. 2013 is said to not only be the year for Nintendo's Green plumber sidekick and brother of Mario but also this in my opinion marks the rise of the Tales Of RPG series in the West and it promises to bring fourth upcoming titles should the fans in the west continue to support it. This Blog explains about the newest Tales of Games that are announced for America and Europe this year as well as first impressions.
Tales Of the Tempest (Absolute Zero's English Fan Translation)
Release Date: April 1st 2013
This may have come out only in Japan back in 2006 but however Absolute Zero didn't pull any April Fool pranks upon announcing that they finished the English patch for the game. While this game is considered to be the black sheep of the series but seeing this game playing with an English is actually quite nice and my first impressions on it is that the two main characters Caius and Rubia seem to get into arguments which can be fun for a few laughs. Also the world map is absurd and finally the battle system is ridiculous.
Tales Of Xillia
Release Date: August 6th 2013 (North America), August 9th 2013 (Europe)
Tales Of Xillia was announced back in 2012 in magazines and internet pages and now 2013 announcements at Wonder Con, London Con and especially Expomanga showcased a lot of it's English Dub gameplay as well as some skit showings and showing the opening intro with it's original Japanese music intact, they didn't have dual audio for both English and Japanese dialogue. Duirng the showcasing gamers got a chance to see the battle system and character outfit customization which look sweet.
Tales Of Xillia 2
At the showcasing at the cons and also on some internet pages the series director Hideo Baba said that if the original Xillia does well in the west, they will localize Tales Of Xillia 2 for the west as well. I already made comments on this game on my Tales Of Xillia 2 First Impression Blog on my channel so check that out for more info on it.
Tales Of Symphonia: Chronicles (Tales Of Symphonia: Unisonant Pack in Japan)
Release Date: October 10th 2013 (Japan), Early 2014 (North America and Europe)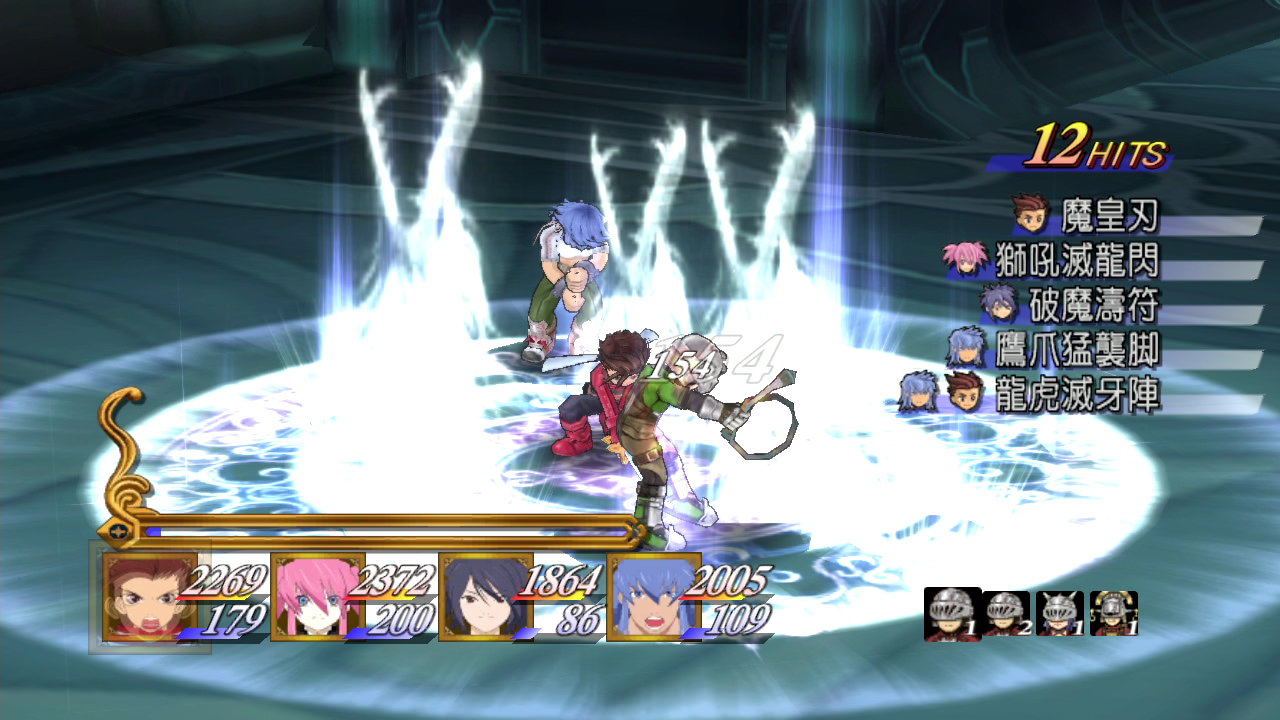 During this years Expomanga showcasing in Spain, a possible rumour was spreading out that there was a possible Tales Of Symphonia HD re-release for the PlayStation 3 and then Tales of Festival 2013 was live streamed and then the news of this revival came true. Both Tales Of Symphonia and it's sequel Dawn of the New World are set to be released on the PlayStation 3 with the original game being the enhanced PlayStation 2 version which has extra content not seen in the GameCube original. During the showing of the enhanced original Tales Of Symphonia title with HD graphics and also new costumes which are Guy's costume for Lloyd and Luke's costume for Genis.
At the moment I'm impressed to see the entire Tales Of Conference videos I show on Wonder Con, London Con, Expomanga and some other information I looked on the Internet. I'm now convinced to get my hands on a PS3 but however this means I'll have to say goodbye to the PlayStation 2 cause I can't play PS2 games on it. Oh well I'll wait till nearly December for me to decide.
Subscribe to my channel on Gamespot, Raptr, DevaintART, Facebook and Youtube for Reviews, Countdowns, Images and Videos
Written by Anthony Hayball (AQWBlaZer91)
Game On!