Last year had many impressive titles but this year it's bringing out some extremely outstanding titles along with the release of Nintendo's new 3DS console. These are my choices of the Most anticipated games of 2011, the games that I would kill to get my hands on as I can't wait to play them.
10. Duke Nukum Forever (X-Box 360, PlayStation 3, PC)
After so many years in the making and with so many teaser trailers later we finally get a release date for the long awaited Duke Nukem Forever. Many fans have waited an entire decade for the Alien squashing bad ass to return in fall 3d but never happened before. At the reviled new trailer this year most of the game play looks epic and enjoyable. It shows off the huge boss monsters, impressive dual weilding and plenty of Sex appeal. We just hope that the wait ends and if the entire wait was even worth it. If so then welcome back Duke we sure have missed you.
9. Uncharted 3 Drake's Deception (PlayStation 3)
2 Years ago Uncharted 2 ended up as being one of the big titles on the PlayStation 3. Now Drake returns for a third time to explore the world to such places like the dangerous desserts and pillars in search for a legendary lost city. The Gameplay includes new features including uncharted backward climbing and being able to fight multiple enemies at once. By the trailers it promises to be as amazing as the previous games and the new features and Multiplayer modes should look impressive.
8. Deus Ex Human Revolution (X-Box 360, PlayStation 3, PC)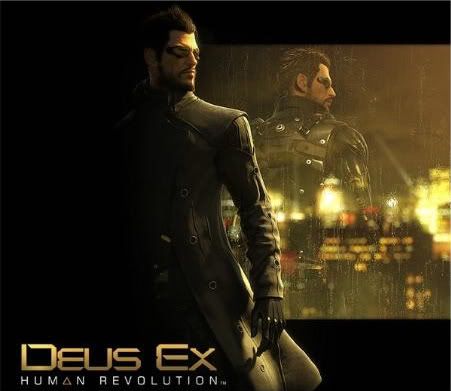 The third in the series but this time not done by the same people who did the previous games. When the trailer showed up it showed off new Gameplay tweaks and new Augmentations that add stealth elements of Gameplay. The storyline in the game will follow as a prequel to the original game. It may promise to be a impressive looking prequel and I wonder if the new developers for this game will do great with it.
7. Portal 2 (X-Box 360, PlayStation 3, PC)
The original game was quite an entreating First person puzzle game where it was interesting to transport from one area to the next using the Portal gun along with it's hilarious humor. The sequel continues to show off different and challenging levels using the portal gun. The sequel is bringing in the new co-operative mode where both players can solve puzzles together. With the original being an outstanding puzzler we can expect this one to be impressive.
6. Legend of Zelda Skyward Sword (Nintendo Wii)
Although it had a disappointing show off at E3 2010 Skyward sword such be as good as the older Zelda games. Using the Motion Plus controls will enhance the controls adding one to one controls with the players sword and the Wii remote. There's new toys for Link to use as the Mechanical flying beetle which you can grab items from a distance, a whip and also including the series usual like the Bow, Slingshot and Bombs. There's also a stamina meter which will be used to sprint up hills and also an interesting thing is that drinking potions no longer interrupt which seems nice. We should just hope that the final release will meet our expectations unlike the showing at E3.
5. Marvel VS Capcom 3 (X-Box 360, PlayStation 3)
It's been over 10 years since popular Marvel and Capcom heroes duked it out against each other. Now Marvel VS Capcom 3 is looking to bring over new heroes and villains from each universes to save their worlds from Doctor Doom and Albert Wesker. Theirs new faces being added to the roster showing a total of 36 available characters at full retail with 2 DLC Characters, The game will feature a simple mode where you can pull off combos more easily at the cost of limiting your character's move-list, Mission mode which requires players to accomplish different goals during battles. There's also a Shadow mode where players can face off against a series of downloadable packs of AI Opponents programmed after any techniques and preferences from Capcoms staff. We can look forward to playing this and blasting our living rooms and online play for months to come.
4. Mass Effect 3 (X-Box 360, Windows, PlayStation 3)
The second game was quite a commercial success and also got a chance of being on a PlayStation system. In the third game of Mass Effect we can look forward to the continuation of the story of Shepard and we can hope if there will be anything new will be included to the package we will find out soon.
3. The Last Guardian (PlayStation 3)
Since ICO and Shadow of the Colossus being brilliant exclusives for the PlayStation The last Guardian puts you as a boy who has to care for the pet monster named Trico as the creature can be used to solve different puzzles. There's going to be an attachment between the boy and the creature. Nothing else is revealed about the game but we will have to find out if this guardian is the beast like it's PS2 installments.
2. Gears of War 3 (X-Box 360)
The war against the Locust is still raging on and everything getting desperate for humanity. Could Marcus and his COG forces even have a chance to end the war and hope that something of earth that is left to save. The gamplay will reveal new weapons like a Double Barrel Shotgun, The Pendulum War Era Lancer with a bayonet attached and a Digger Launcher which fires explosive Diggers. There's new multiplayer online called Beast mode which is the opposite of Horde mode where the player instead attacks COG members as Locust. Tokens are earned for killing enemies, allowing the player to upgrade their character to a stronger Locust. Gears of War 3 will also include the multiplayer modes included in the second game but each game has a different twist into them. We can hope that we can end the war against the Locust soon before Humanity is wiped out completely. By it's final release date it's to load up our Lancers once again.
1. The Elder Scrolls V Skyrim (X-box 360, PlayStation 3, PC)
Welcome back to the land of the Elder Scrolls. The fifth game's trailer revealed a new storyline to the table and also the website revealed the new in world language and dragon language which should useful in the games story. Although the trailer did not reveal anything else but we can expect the familiar gameplay from Oblivion including the main story quest, subquests and different guildquests to boost your fame. To hardcore RPG fans Skyrim might just be a big improvement of a already impressive RPG title of 2006. We can only hope as this game is my pick for the Most Anticipated Game of 2011.