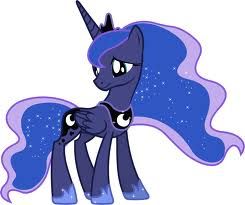 Well, went ahead and preordered a few more games off of amazon and some other stuff
Batman Arkham Origins
Price: $59.99
Playstation 3 Game #123
Uncharted Drake's Fortune
Price: $18.65
Playstation 3 Game #124
Uncharted 3 Drake's Deception Game of the Year Edition
Price:$19.78
Playstation 3 Game #125
well ordered these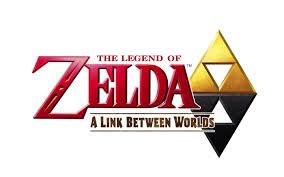 Legend of Zelda A Link Between Worlds
Price: $ 39,99
Nintendo 3DS Game #12
also got these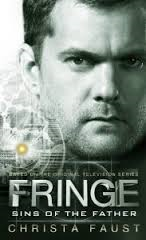 Price: $7.19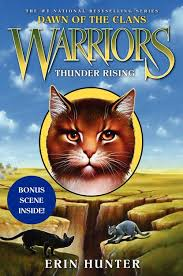 Warriors Dawn of the Clans: Thunder Rising
Price: $12.59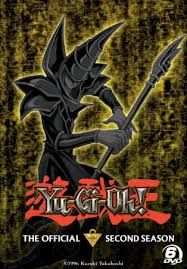 Yugioh Season 2
Price: $30.99
also bought another poster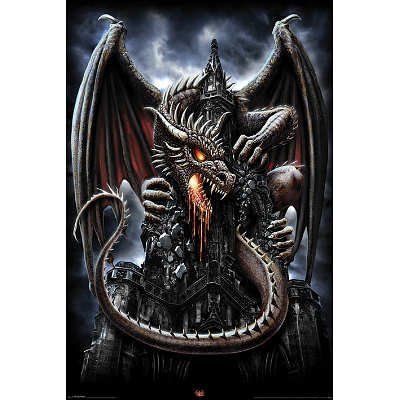 price: $7.65
Well on another note this list might be my final purchases for the year here they would be
-Tiger Woods PGA Tour 14
-NBA 2K14
-Watch Dogs
- Pokemon X and Y
-Tomb Raider
was going to preorder Watch Dogs and Pokemon X and Y
but Amazon said Shipping estimate was October 17th, for two-day shipping 5-8 days was 15th and 1 day shipping was 16th
So I will probably just check at walmart for both titles or gamestop.
Games I might get, but not sure yet
Gran Turismo 6, was going to get Splinter Cell Blacklist as well, but think may wait for a price drop on that one
Other games I will probably be waiting until price drops down to $30 at least are these two
Battlefield 4
Assassin's Creed IV Black Flag
paid $60 for the last game, not doing it again this time around, not that I regret buying Assassin's Creed III at that price I'm just not willing to do it twice.
I also might buy a couple of PSN cards as well or maybe three. wish we could see what was going to come out for PSN for the remainder of year.
Other then some of the stuff I bought, not sure what else I've been doing
Did play Okami, Sonic Adventure 2, Dragon's Dogma Dark Arisen, and GTAIV for a bit while waiting on GTAV and other games I bought.
as for GTAV I usually did pick Free-shipping, but went ahead and changed it to two day shipping since I didn't feel like waiting until end of the month to play the game
and reason I didn't buy Uncharted 2 is because I already have the game.
As to what I've been playing recently
got the games I bought yesterday in the mail
So did play GTAV quite a bit played a few missions. Then drove around the city some
probably going to play it again later tonight after work. Also played Diablo 3 quite a bit do like both titles.
and Kingdom Hearts while I like the series, but for some reason I just could never play the first game without it making me feel sick, but have had no problem playing the others, and still think it would happen with the HD version kind of a shame since I do want to finish the first game not sure why this version of the game is the only one I am having a problem with, but I could play Kingdom Hearts 2 and the others just fine.
also played NHL 14 some and Rayman Legends, already gave a score to Rayman Origins.
also the 1.0 for The Last of Us was a ment for a joke, though if I were to score the game based off the demo I'd give it an 8.0 then again GTA Fanboys aren't doing any better looks like there bitching about the 9.0 score, first people bitch about GTAIV getting a 10.0 then they do the same
I probably should take a break from gamespot and facebook in December, should have plenty of titles to play by then, plus I'm starting to think I am getting a bit annoyed by people easier for some reason as of late even outside of the internet. Then again I probably shouldn't click on forums on gamefaqs either well at least not the PS3 forums or GTAV forum, and as for gamespot probably shouldn't read GTAV comments or click on off-topic forums, not sure why I do. guess if I do disappear in December probably won't be missed. will be back if I do though. and I do know that I am complaining about people complaining, but...... They deserve it.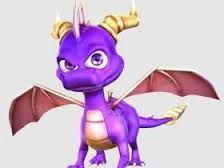 Well, also mostly been playing Animal Crossing New Leaf, put almost 300 hours in the game and I'm not even given it Game of the Year:/
still have to play Watch Dogs before making that decision though.
Also did watch some random episodes of Digimon, Pokemon and MLPFIM and think that is about it.
probably should get back to practice drawing too, and reading the books I bought, but New Leaf kept on taking up most of my time.
as for rest of the Week think I might mostly play Diablo 3 and GTAV this week.
Picture for the Day:
~Cynder of Riverclan