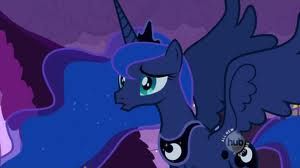 Anyway, bought more books and stuff
The Serpent Sea
Price: $12.14
One Second After
Price: $8.99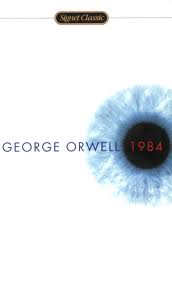 1984
Price: $11.16
Just like Game of Thrones, I highly doubt I'll like this one either
The Lost World
Price:$8.99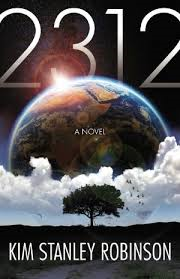 2312
Price: $9.00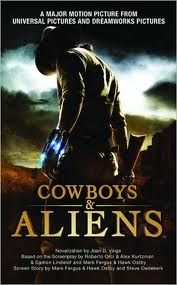 Cowboys & Aliens
Price: $7.19
How to draw and paint science fiction art
Price: $14.47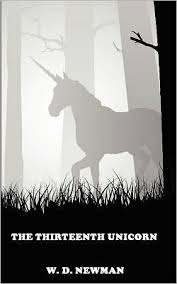 The Thirteenth Unicorn
Price: $9.10
Bought the 2nd book already, now bought the first
Return of the Dragons
Price: $10.76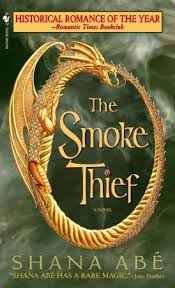 The Smoke Thief
Price: $6.29
Firedrake
Price: $13.19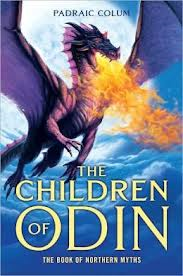 The Children of Odin- Book on Northerine Myths
Price: $8.99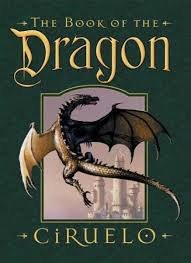 Book of the Dragon
Price: $11.67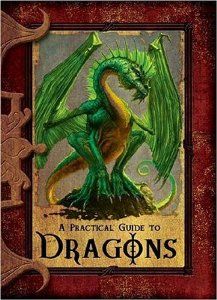 A Practical Guide to Dragons
Price: $10.41
Also bought some posters being these ones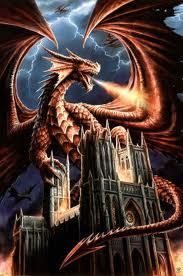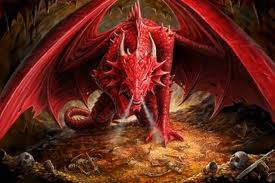 Although I don't actually like red dragons, bought for the sole purpose to see if I can trigger a memory I need. If not guess I'll have to think of something else
bought the first one because I liked the picture alot.
Now I just need to buy a frame for them.
also bought this one
A My Little Pony Friendship is Magic Poster
Also bought a couple more things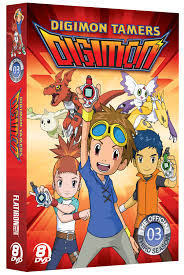 Digimon Season 3
Price: $35.99
probably my favorite season of the show, never watched anything past this one....
and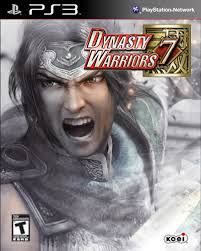 Dynasty Warriors 7
Playstation 3 Game #108
Price: $23.89
Never played a Main entry title in the series, was going to get Dynasty Warriors 8, but didn't want to spend $60 on the game, so I bought 7 instead, I do have and played Dynasty Warriors Gundam 1-3 and have liked all three of those titles. so guess I'll find out about this one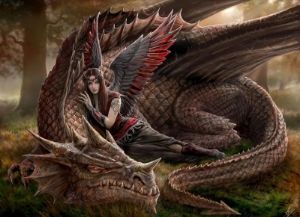 Found this picture, while looking up pictures of dragons. Faries don't exist on enterna though Then again Unicorns don't either or anything else related in that area, other life forms do exist within that world I know that much.
Anyway, I did say I was going to start drawing, and have been everyday for the most part. and here are a select few that I did... May not be the greatest, but am just pretty much starting out kind of wish I did back in elementary school.:
Pikachu
Tepig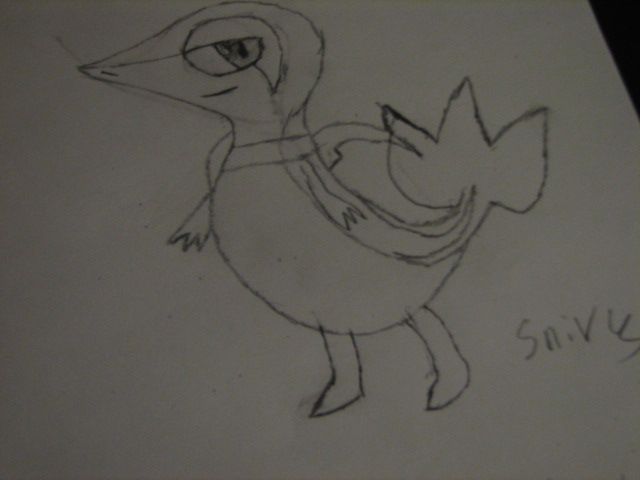 Snivy
Applejack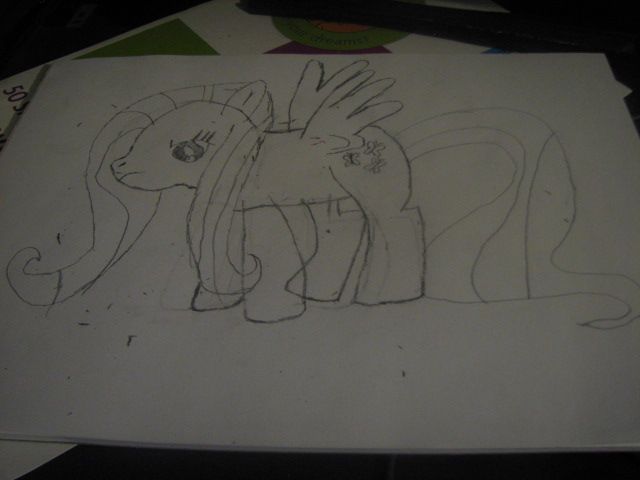 Fluttershy
Twilight Sparkle
Pikachu, Tepig, Snivy and Applejack could've been worse, Twilight and Fluttershy didn't turn out so well, I'm sure I messed up with more then one thing. Guess will try again later. Though what I do actually rather would want to draw is Dragons in realism, but guess I am starting with this though.
So pretty much have been busy drawing anyway and doing other things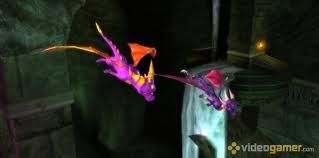 That reminds me As for Video Games mostly been playing Animal Crossing New Leaf
Here is my Friend code for Nintendo 3DS
1719-4309-3349
Name: Cynder
Town Name- Enterna
Had the game since June 13th, already have quite a bit of the museum completed, aside from paintings Funny thing is first non-fake painting I get is Famous Painting and First Fossil I find is T-Rex Skull, and T-Rex ends up being first fossil completed....
Still have yet to find series theme items in the game that I actually
Though I kind of Time Travelled a bit......., but actually haven't Time Travelled for a few days or so.....
And as for other games, played Grand Theft Auto IV for a bit, doing nothing in the game really.......
and been watching Fringe, on season 3 at the moment finished with Disc 1, also still trying to figure out what book I want to read first, and here I just bought more and will likely buy some more in a couple weeks or so.
And not sure if anyone on PSN has noticed that my PSN avatar changing everyday, yeah kind of figured since I bought that many avatars, some of them I haven't and figured I might as well use each of them at least once. think I have over 50 PSN avatars, not sure and likely will buy some more since I do want to get that Watchdogs avatar.....
Suppose other then that I got nothing else..... Though I did answer some questions and posted the answers on facebook, would have to go over there to see the answers.....
Then suppose after Fringe may watch Prison Break, and Terminator The Sarah Connor Chronicles haven't seen either of them in a while.....
and also think I am going to start typing blogs on wordpad, since gamespot is completely unreliable, and I could always come back later and finish the blog, plus my computer likes to go into some non-responsive program then does a recover program thing and ends up erasing everything.... Hopefully at least this way I don't have to re-type a blog over again.
Picture for the Day: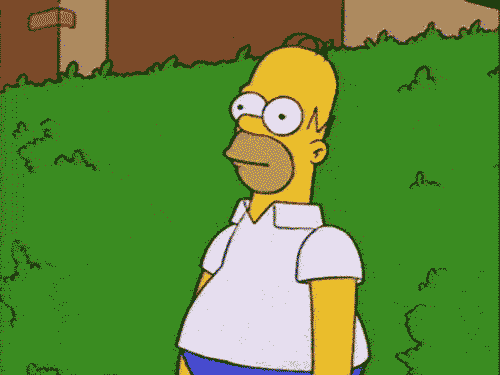 ~Cynder of Riverclan