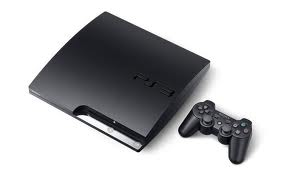 Well, tomorrow would be the day I originally bought the Playstation 3 now has been 3 years, though now I'm on my 2nd one. Anyway Current games in Collection Well bought it on February 17th anyway
Metal Gear Solid 4 Guns of the Patriots(1st Playstation 3 Game)
Metal Gear Solid HD Collection
Eternal Sonata
Rayman Origins
Ratchet & Clank Tools of Destruction
Ratchet & Clank HD Collection
Ratchet & Clank A Crack in Time
Ratchet & Clank Full Frontal Assault
Assassin's Creed
Assassin's Creed II
Assassin's Creed Brotherhood
Assassin's Creed Revelations
Assassin's Creed III
Final Fantasy XIII
Final Fantasy XIII-2
Dragon Age Origins
Dragon Age 2
God of War HD Collection
God of War Origins Collection
God of War III
Prince of Persia
Prince of Persia HD Collection
Prince of Persia The Forgotten Sands
Dynasty Warriors Gundam
Dynasty Wariors Gundam 2
Dynasty Warriors Gundam 3
The Sly Collection
Sly Cooper Thieves in Time
Mass Effect 2
Mass Effect 3
Infamous
Infamous 2
Batman Arkham Asylum
Batman Arkham City
Call of Duty Modern Warfare 2
Call of Duty World at War
Heavenly Sword
Half-Life The Orange Box
Red Dead Redemption
Grand Theft Auto IV
L.A. Noire
The Elder Scrolls IV Oblivion
Dark Sector
Armored Core V
SSX
Champion Jockey G1 Jockey & Gallop Racer
Ni No Kuni Wrath of the White Witch
Resonance of Fate
Tales of Graces F
Warriors Legends of Troy
Sonic Generations
Sonic the Hedgehog
Sonic's Ultimate Genesis Collection
Silent Hill Homecoming
Silent Hill HD Collection
Tom Clancy's Splinter Cell HD Collection
Tomb Raider HD Trilogy
Dragonball Z Budokai HD Collection
Devil May Cry HD Collection
Ico and Shadow of the Colosseus HD Collection
Jak & Daxter HD Collection
Terminator Salvation
Dead Island
Split/Second
Gran Turismo 5
Tom Clancy's Hawx
Enslaved Odyssey to the West
Jurassic the Hunted
Blades of Time
Duke Nukem Forever
NBA Jam
Aliens vs Predator
Spider-Man the Edge of Time
Demon's Souls
Majin and the Forsaken Kingdom
Tron Evolution
Puss in Boots
The Chronicles of Riddick Assault on Dark Athena
El Shaddai Ascension of the Metatron
Puss in Boots
Lair
Afrika
Resistance Fall of Man
Borderlands
Bioshock
How to Train Your Dragon
Turok
Brutal Legend
Twisted Metal
Naughty Bear
Green Lantern Rise of the Man Hunters
Legend of the Guardians Owls of Ga'Hoole
Folklore
Harry Potter and the Deathly Hallows Part 1
Battlefield 3
Uncharted 2 Among Thieves
Marvel vs Capcom 3 Fate of Two Worlds
Condemned 2 Bloodshot
Pirates of the Caribbean At World's End
Heavy Rain
Dead Rising 2
The Cursed Crusade
Bayonetta
Singularity
Total=103
Year 1 Total: 36
Year 2 Total: 57
Looks like Year 1 bought 36 titles, Year 2 21 titles and Year 3 46.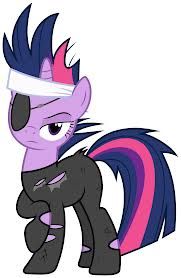 Anyway as for PSN Titles here would be what I have so far
Wipeout HD
Blade Kitten
Tony Hawk's Pro Skater HD
Dead Nation
LittleBigPlanet
Frogger Returns
The Simpsons Arcade Game
Sonic the Hedgehog
Sonic the Hedgehog 2
Sonic Adventure DX
Sonic Adventure 2
Sonic CD
Sonic the Hedgehog 4 Episode 1
Sonic the Hedgehog 4 Episode 2
Ratchet & Clank Quest for Booty
Super Star Dust HD
Rocket Knight
Battlefield 1943
Shoot Many Robots
Faery Legends of Avalon
Voltron Defender of the Universe
Tokyo Jungle
Nights into Dreams
Okami HD
Mass Effect
JetPack Joy Ride
The Unfinished Swan
The Mysteries of Little Riddle
Total=28
PS1(digital titles)
Total= 2
Current Trophy Progress
Games Platinumed
Jurassic the Hunted
Assassin's Creed II
Sly 1
Sly 2
Sly 3
How to Train Your Dragon
Heavy Rain
Terminator Salvation
God of War
God of War 2
God of War III
God of War Ghost of Sparta
God of War Chains of Olympus
Infamous
Tomb Raider Legend
Princes of Persia The Forgotten Sands
Call of Duty Modern Warfare 2
Dead Nation
Puss in Boots
Sonic's Ultimate Genesis Collection
Legend of the Guardians The Owls of Ga'Hoole
Prince of Persia The Sands of TIme
Rayman Origins
Tony Hawk's Pro Skater HD
Okami HD
Total=25
Anyway as for PSN games I might get next Yugioh and probably Pure Chess.
Playstation 3 not sure yet. Wonder if Seagate Hard Drives are any good since I do want to get a 1TB Hard Drive maybe higher if I can. Anybody know?
Current Playstation 3 Count: 2
Looks like my first Playstation 3 didn't survive Year 3, wonder how long my 2nd guess if Playstation 4 isn't backwards compatible guess I might buy 3-4 more Playstation 3s?
Suppose few other things is Season Finale of MLPFIM is later today. And also did find out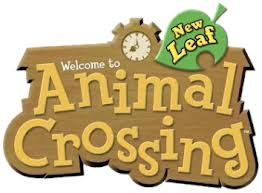 Animal Crossing New Leaf comes out June 9th, 2013
will definetly be getting the game seeing as I've played everyone up till this point. I still have the other three titles
Also looks like the new Eevee evolution's name is Sylveon, pretty close to Sylver's name just missing the r wonder if they know he exist thought for sure I was the only one who knew about him.
Aside from that only game I've played recently is Sly Cooper Thieves in Time.
Well, since I ended up with 103 games on year 3 wonder how many I'll reach by Year 4 guess I'll find out. Think had work everyday this week from Tuesday-Saturday, I'm not scheduled for Sundays & Mondays, and usually don't work Thursdays either. Unless it is a holiday. Anyway guess I don't have anything else.
Picture for the Day:
~Cynder of Riverclan