1. Porco Grosso
The first real reference to Ghibli I noticed, and probably the most obvious so far, was the boss inside Hamelin castle: Porco Grosso. This was obviously taken from the name of the main character of Studio Ghiblis 1992 film: Porco Rosso.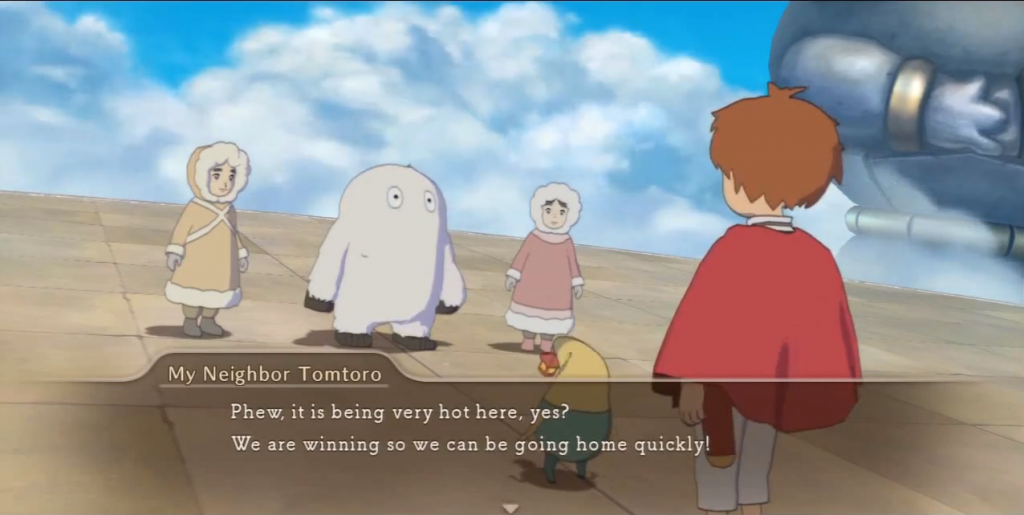 2. My Neighbor Tomotoro
You can find this reference once you gain access to the Solosseum Series in the Temple Of Trials. Once the Solomon Series has begun the main room of the Temple Of Trials will be filled with familiar trainers from all over the world, including a Tomte named My Neighbor Tomotoro. As Im sure all you Ghibli fans can guess, this is a reference to Studio Ghiblis 1988 film My Neighbor Totoro.
3. Hey Lets Go!
Finally the third reference is one found a little off the beaten path, in the form of a side quest not found on the board at Swift Solutions. If you travel to a little island off the western coast of the Sutherlands called Hermits Shell and enter the small cave within the islands little cove you will encounter a group of familiars living inside whom you can talk to via the Natures Tongue spell and who all have special requests for you. Once you have completed all of their requests speak to the Toko (who already slightly resembles Totoro) at the back of the cave and he will present you with a Name Tag for your trouble, which allows you to rename familiars in the Familiar Retreat. If you speak to him again after receiving the Name Tag he will say Toko! Toko-ko-to. Toko. Toko-tokooo! (Nice to see you, friend! Hey, lets go walking one day. You and me. That would make me happy as can be!) Anyone whos seen the original English dub of Totoro by Fox will remember the theme song Hey Lets Go! Perhaps you may even remember the part Toko is referring to: Hey, lets go! Hay, lets go! Im happy as can be! Lets go walking you and me! Ready, set, come on lets go!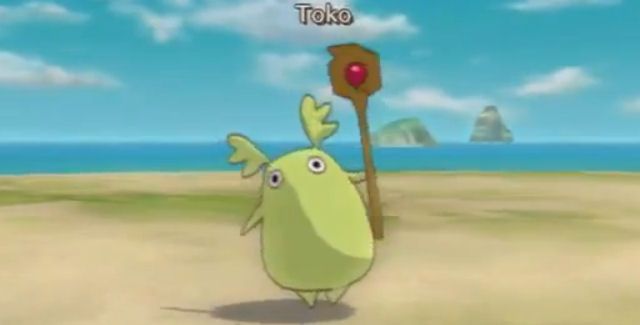 I was really happy to discover this last easter egg and I havent seen anyone else talk about it like the first two. Im sorry about the picture quality for this one, I dont have a capture card and I wasnt able to find a picture online so I had to take a picture of my TV screen with my camera lol. Anyway I still havent finished the game but Ill certainly keep my eyes open for more references and post them here if I find any!