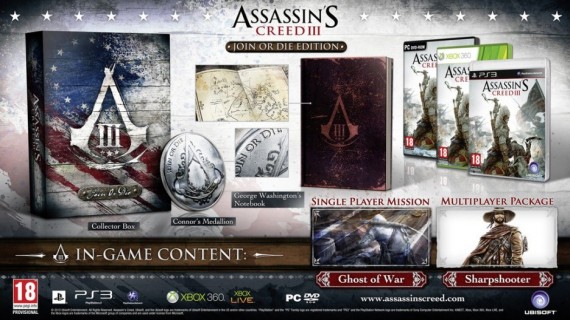 WHY IS THIS EUROPEAN ONLY!?
I would buy that immediately if it came for NA, but no, Ubisoft just keeps it for the european countries:x.
Instead of that beautiful, godsent AC III collector's edition, we get this:
UBISOFT, WHAT THE FRACK AM I GOING TO DO WITH A FLAG!?
I'm not even american:cry:.
And all of that for $120? For christs sake, not only do you spit in our faces by keeping the gorgeous Collectors box and Washington novel from us, but you decide to add insult to injury and jack the price up like you just don't care. The collector's edition was a slap in the face, and the price was a backhand smack. No matter how many petitions people make, they just get closed down.
Ubisoft, why do you hate me? :(
/rant.