Some "friend" recently told me I wasn't a Sheep anymore, because I didn't make threads on System Wars anymore. Well, I think that's just stupid! I am still a hardcore 100% Sheep, I am the best Sheep there ever was on System Wars, and probably one of the last remaining ones from the dark Pre-Gerstmangate days.
To prove this, I'll prove my point.
Skyward Sword is better than Skyrim.
Why?
What do you mean why?
ONE
1
The game looks good.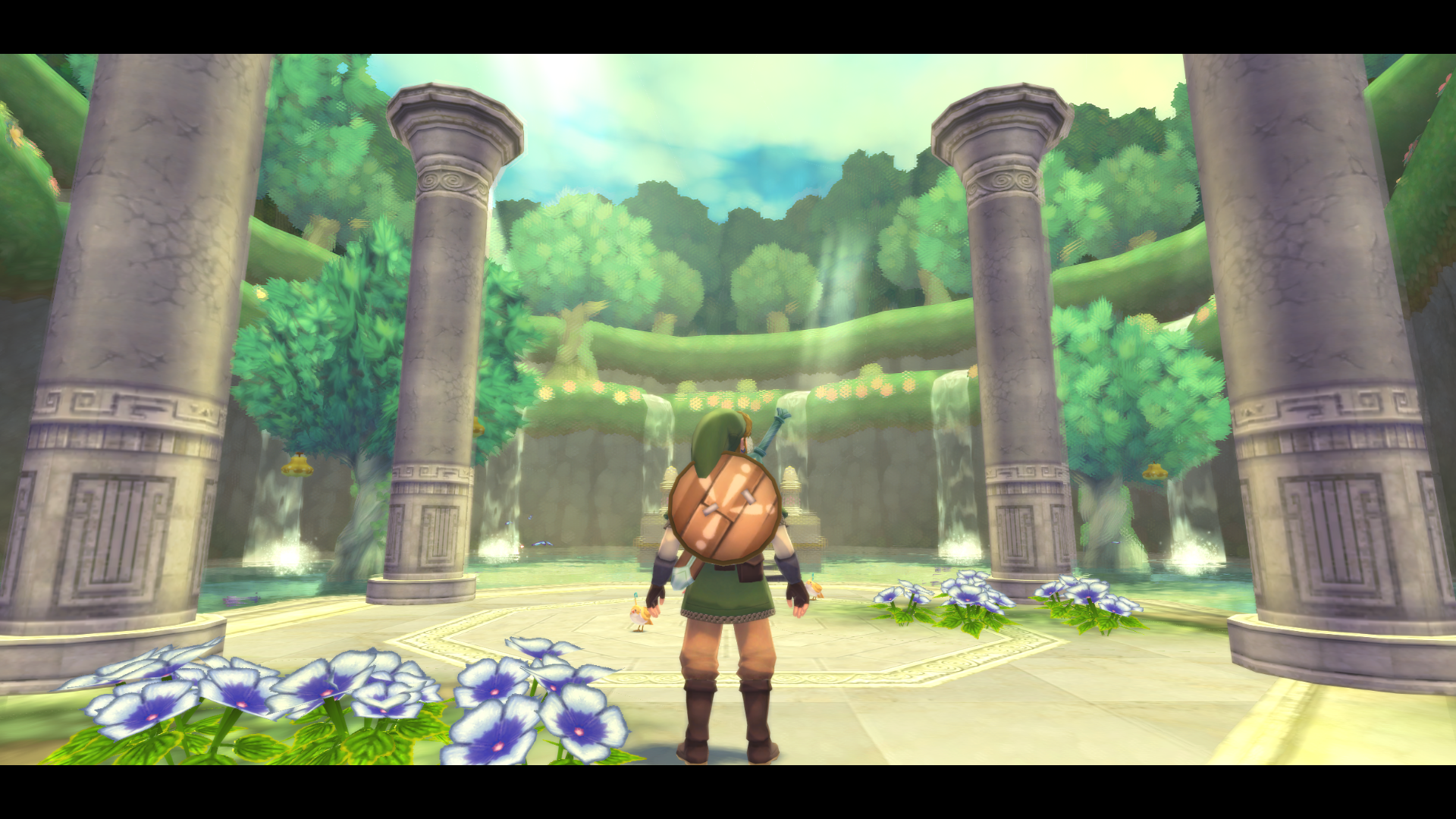 Take a gander at that.
Does Skyrim look like that?
No.
It looks like this:
I don't even know what that's supposed to be.
TWO
2
The game doesn't break by playing it too long.
If you have the PS3 version of Skyrim, the game will break apart the farther you play into the game, and end up playing the game at an average of an amazing 3 frames per second.
That is some quality workmanship.
THREE
3
It's a rehash.
"bu...bu...ZELDA IS A REHASH!" No, it's not. Especially not compared to Skyrim.
We waited FIVE years between Twilight Princess and Skyward Sword, and what did we get? A game that controlled compeltely different and was structured in a completely different way.
You wait FIVE years between Oblivion and Skyrim, and what do you get?
"Ooh! I can use my left hand now!"
FOUR
4
We already had dragons last gen.
That's from Twilight Princess.
And it had far better combat than the jokes Skyrim has.
IN CONCLUSION
I'm right.
And before you say "you're a biased Sheep with no credibility", take a gander at my sig.
What's that?
Oh yeah.
A PSN CARD

Oblitirated.
Comment on my awesomeness below.