so yesterday I decided to venture into Taco Bell, was going to settle on the cheesy gordita crunch and a nachos bell grande but then I saw the promotion they were having for the PS4 giveaway, me being gullible and reading "a winner every 15 minutes" I thought hmm might as well try it since I love getting those boxes anyways and so I do and get home in between my meal I decide what the heck and text them my code that's on the side of the box..about 30 seconds later I get this..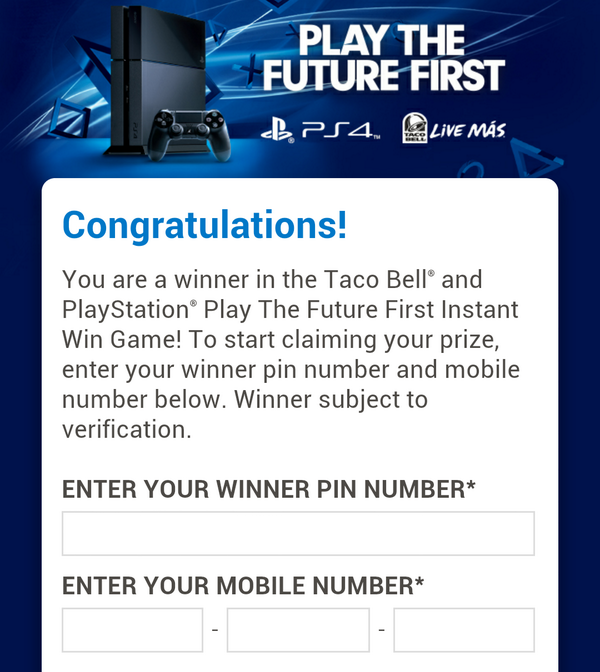 I was shocked! but I didn't want to get myself too excited because I thought it might be some other crappy prize and not actually a PS4, that's until I entered my pin and other information and received this following text after..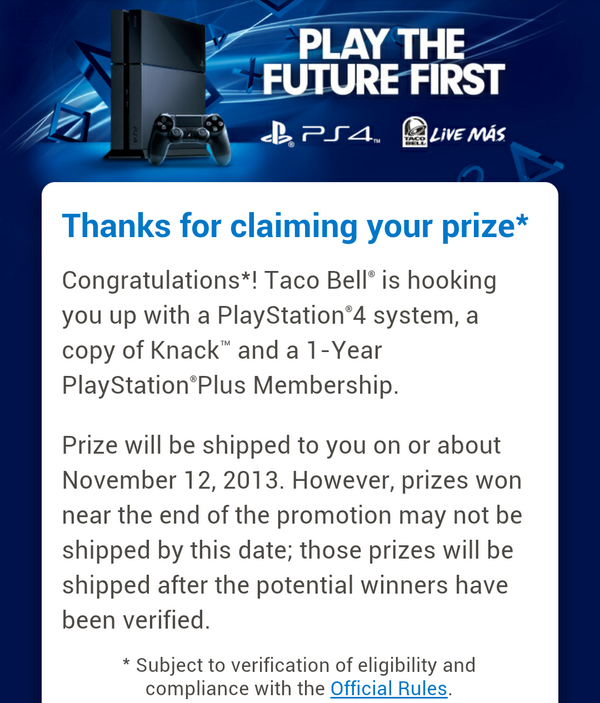 I literally yelled and screamed YESSSSS! I never win anything like this, it's just pure luck. I don't know if I'll receive it on November 12th or they're shipping it at that date which means I'll have it on launch day on the 15th? either way I'm ecstatic and it goes to show anything is possible. you all have until November 11th so get as many of these boxes as you can, you'll be on the toilet after but like I told my friends and family "no pain, no gain!"