With the Wii u out, gen 8 has started, and also adding the fact Nintendo officially announced no more Wii games or support, and that the originals are no longer in production(and gamespot rules which have stated it is now gen 8.) let's go back and put some redeem into the terrible Wii's library. The Wii's library may have been a tad, off, but there are tons of hidden gems that nobody even bothered picking up on shelves or even posted videos about unlike systems such as Gamecube, Saturn, Jag, etc. Let's go over the great games that were forgotten by people in the mainstream never even saw past games like Wii Fit: To start, the first game to really actually use the Wii's graphical power in color, the actual speaker on the Wii remotes, and was the first in depth game (20+ hours) for the system:
A action adventure game with tons of content and a post apocalyptic plot.

ALSO IN THIS THREAD

We can also talk about underrated Wiiware and Virtual Console prices to get the new kids in gaming a look at gamings past. Things like: 1.Warioware 2.Megaman 9 and 10 3.Bomberman Blast 4.Final Fantasy Crystal Chronicles 5.Let's Tap and so many

MORE

ALSO that can be discussed in this thread

We can talk about third-party Wii peripherals!! Like a few that I have used or had someone use:

Mario Kart INFLATABLE CONTROLLER!!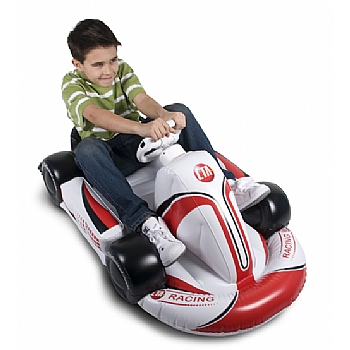 Which put the Wii steering Wheel in a postion on a inflatable car which provided more fun with Mario Kart Wii. and...

NYKO WING 3Party CONTROLLER GAMEPAD!(can replace Wiimote)
!!!!!!!!!!!!!!!!!!!!!!!!!!!!!!!!!!!! So let's get started, let's talk about all the great non-mainstream things about the Wii now that its legacy is finished and no longer is mainstream media damaging its image! (C)

Presidentking, king of presidents in a dictatorship capitalist democracy